Michigan is Home for the Past, Present and Future of Mobility
Tuesday, September 12, 2023
Michigan's mobility heritage has kept the world moving forward for over a century, and today, it continues to be the place where the next generation of transportation and mobility is being designed, delivered and deployed.
All roads lead here. Over a century ago, the automotive industry built its foundation and laid its roots here in Michigan; now, led by innovations in electric vehicles (EV) and assisted driving, we are witnessing a transportation mobility revolution.
While both require highly sought-after batteries and semiconductors, Michigan has solutions. The state continues to adapt with the increasingly demanding needs of the automotive and mobility industry, through strategic partnerships, out-of-state business attraction and a robust business ecosystem and talent pipeline.
No matter what follows, one thing is certain: Michigan will continue to be the home of both the automotive industry's storied past and mobility's revolutionary future.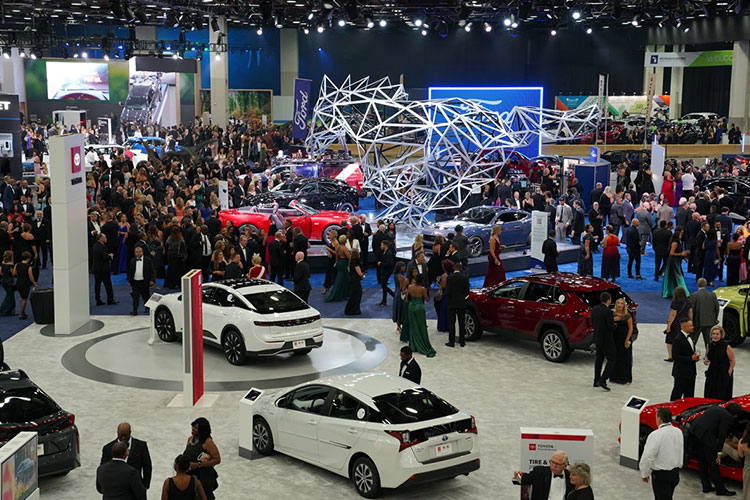 Projects and Rankings across the Peninsulas
As the state that leads the nation in mobility innovation and manufacturing, Michigan continues to show the world it is also home to the future of transportation technology and a leader in the transition to EVs.
Throughout 2023, Michigan has celebrated a series of transformational investments, rankings and announcements that demonstrate continued industry growth across the automotive and EV mobility sector.
In January, CNBC reported that Michigan is among the three states that will lead electric battery manufacturing in the U.S. by 2030, and General Motors' $7 billion investment in Michigan was recognized in the Electric Vehicles (EV) category of Business Facilities' 2022 Impact Awards. The very next month, Ford announced a $3.5 billion investment for a new EV battery manufacturing facility in Marshall, creating 2,500 jobs. Michigan also rose to No. 14 overall in Area Development's 2022 Top States for Doing Business rankings, following a survey of experts highlighting states ready for doing and growing business.
In a year dominated by EV, battery and semiconductor projects, Area Development recognized Michigan with a Silver Shovel as part of its Annual Shovel Awards in June. The Michigan Economic Development Corporation (MEDC) received its Silver Shovel recognition for one of the many transformational EV projects announced in 2022: in October, home-grown Michigan company Our Next Energy (ONE) announced it would build its first-ever battery manufacturing campus in Van Buren Township in Wayne County.
Ranked first in mobility and automotive R&D, with 62% of total U.S. spending taking place in the state, Michigan continues to attract investment from companies around the world looking to test and deploy the latest in automotive technologies. In June 2023, European engineering services provider Expleo USA Inc. announced it would be establishing its first North American research and development facility in Michigan.
The project is expected to generate a total capital investment of more than $2 million and create 196 high wage jobs, and further building on Michigan's global leadership in future mobility in vehicle electrification.
Also in June, intelligent power management company Eaton announced it would be expanding in Marshall, Southfield and Canton Township, where it will generate a total capital investment of more than $20 million and create 100 high-wage jobs in mobility and high-tech innovation.
The Future of Mobility and Electrification
Michigan's Office of Future Mobility and Electrification (OFME) continues to build momentum and grow the state's competitive advantage as the place where mobility solutions are born and where mobility companies find long-term success and support.
In July 2023, Governor Whitmer announced the appointment of Justine Johnson as Chief Mobility Officer and head of OFME, effective August 21, 2023. Johnson succeeded Kathryn Snorrason as Interim Chief Mobility Officer and Trevor Pawl as the state's first-ever Chief Mobility Officer.
Sharing her vision for the future of Michigan's mobility ecosystem, Johnson said, "we are on the cusp of an era of disruption, defined by the growing demand for clean energy, connectivity and autonomy, and Michigan beckons the pioneers and visionaries of the mobility world to make their mark here."
Through OFME, Michigan is also securing transformational investments and building effective public-private partnerships to develop smart infrastructure and strengthen economic competitiveness in attracting and developing next-generation talent. In August 2023, the state of Michigan announced the latest round of grant recipients that will help revolutionize EV charging through testing and deployments at the Detroit Smart Parking Lab. Three mobility companies – JouleLabs, Kerb-e and Cron AI – received a support through the Michigan Mobility Funding Platform to enable the testing and validation of their mobility solutions.
Michigan's mobility ecosystem also extends beyond automotive manufacturing to encompass mobility by land, air and sea. In April 2023, Governor Whitmer announced The Fresh Coast Maritime Challenge, establishing a dedicated grant program that offers companies the opportunity to apply for assistance that will support the decarbonization and electrification of both marinas and watercraft across the state.
Michigan's mobility ecosystem has also formed many innovative ongoing mobility projects that are pushing the boundaries of what's possible. Cavnue is working collaboratively with the state of Michigan in developing a first-of-its-kind connected corridor in Southeast Michigan, bringing together technology and infrastructure to improve safety, congestion and accessibility in the local community.
Meanwhile, Electreon is building a public wireless in-road charging system to pilot on a one-mile section of road in Detroit, which will help to develop best practices framework for wireless electric road system implementation and management in all of Michigan.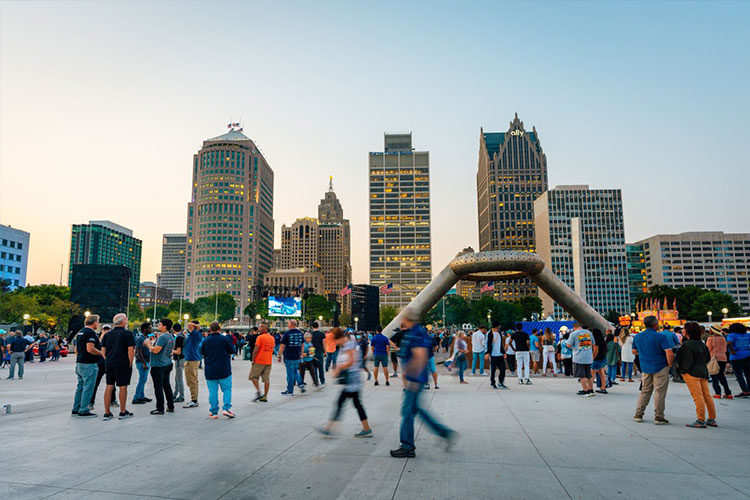 Driven by Talent
To help fuel Michigan's mobility ecosystem, the state is prioritizing programs and initiatives that support the attraction and retention of future, high-tech talent. In July 2023, Team Michigan passed a balanced, bipartisan state budget for Fiscal Year 2024, including bold expansions of workforce development programs like the MEDC's Talent Action Team and sustainable resources to build more housing, community development projects and manufacturing facilities, along with dollars that will help attract cutting-edge investments creating good-paying jobs through the Make it in Michigan Fund.
In March 2023, Michigan kicked off the nation's largest-ever campaign through its EV/Mobility Talent Action Team to promote careers and recruit talent to fill jobs in Michigan's surging EV and transportation mobility sector. As part of the campaign, the Michigander Scholars Program features up to $10,000 scholarships to as many as 350 top tech students at participating universities who sign a letter of employment with an approved company and commit to staying for 12 months in Michigan.
Through a proactive and intentional approach to its workforce development, the MEDC and State of Michigan is working with businesses across the state to find and train talent for in-demand occupations that will innovate the future.
The Road Ahead
As we welcome mobility leaders from around the globe for marquee events such as the Detroit Auto Show, The Battery Show and the a2Tech360 Mobility Summit during Michigan Mobility Month, we will celebrate the state's achievements in mobility with our hands on the wheel and our eyes on the road ahead.
Learn more about the state of Michigan's presence at the Detroit Auto Show at http://theelectricmotorcity.com.
For more information about Michigan's mobility ecosystem and EV strengths, go to michiganbusiness.org/mobility.
Contact Us