LGBTQ+ businesses gain the tools for growth through MEDC's Pure Michigan Business Connect resources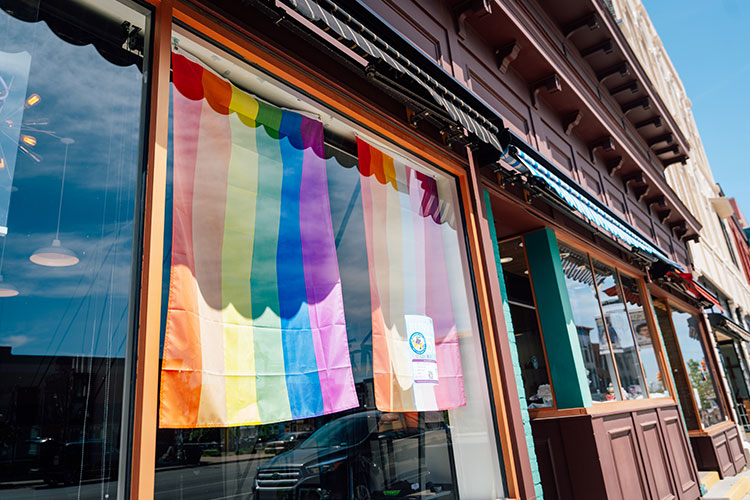 Michigan is a welcoming place for the 10-million-plus Michiganders who call our state home, including our LGBTQ+ friends, family and neighbors. In March 2023, Governor Whitmer signed bipartisan legislation expanding rights and freedoms for LGBTQ+ Michiganders under the Elliott-Larsen Civil Rights Act. The bill reaffirms legal protections for sexual orientation and expands coverage to include gender identity and expression.
Across the state, LGBTQ+ businesses contribute significant value to Michigan's economy and our state's culture. At the Michigan Economic Development Corporation (MEDC), we provide support to these businesses across the state through an array of services and partnerships.
MEDC's Pure Michigan Business Connect (PMBC) is proud of its partnership with the Detroit Regional LGBT Chamber of Commerce and its Founder, Kevin Heard, whose mission is to provide access and value to a network of diverse small business members and corporate partners by creating a business-friendly climate, activating the region with development opportunities for growth, and increasing the number of LGBT-certified businesses throughout the state.
PMBC works alongside Heard and the Chamber to provide real growth opportunities for all businesses in the region and beyond by facilitating buyer-supplier connections, recognizing our differences can create business innovation and contribute to greater economic success for all. As local members of the National LGBT Chamber, the Detroit Regional LGBT Chamber can offer LGBT certification to all members who join the Chamber as local businesses.
"Our partnership with PMBC has been vital to connecting buyers and suppliers across the state," said Heard. "The team's passion and commitment to connecting small businesses to procurement opportunities contributes to the overall success of the local community and economic development in the state of Michigan."
In April 2023, the PMBC team worked with the Detroit LGBT Chamber to uncover current and future opportunities for LGBTQ+ and minority-owned business in-state suppliers. As a part of the COLOURS Spring Business Summit event, PMBC and the Chamber hosted one-on-one matchmaking meetings, bringing together purchasers which included Meijer, Ford, Comerica, Lear, Rocket Central, Tenneco, Ally Financial, Walbridge, DTE, DFM, Ilitch and Consumers Energy. Procurement needs included automotive supplies, legal services, marketing and communication services, snacks, talent agencies, flooring, advertising agencies, commodity chemicals and more.
"Over the past two years, we've been fortunate to collaborate with the Detroit Regional LGBT Chamber," said Tanya Markos-Vanno, PMBC Development & Operations Manager. "Kevin Heard's passion for his members has been truly inspiring. As we conclude our second year together, we are thrilled to announce that we have nearly doubled the number of buyers in attendance, resulting in the successful execution of nearly 60 impactful 1:1 meetings. Thanks to the Chamber's dedicated efforts in recruiting LGBTQ+-owned and minority-owned businesses, the suppliers we connected with met or exceeded the expectations of the corporate buyers. We eagerly anticipate the continued partnership with LGBTQ+-owned businesses and the Chamber."
The MEDC is also a proud supporter of the Detroit Regional LGBT Chamber of Commerce's annual COLOURS Pride Awards Gala, which helps to raise grant funds for newly certified LGBTQ+-owned and operated businesses and increase training and resources for young entrepreneurs in Metro Detroit, especially with a focus on intersectionality within the LGBTQ+ community. Aileen Bovan, MEDC's Diversity, Equity and Inclusivity Officer, says the Chamber's mission to uplift LGBTQ+-owned businesses aligns with the MEDC's efforts to make Michigan's economy accessible and equitable for all.
"We are really excited to again support the Detroit Regional LGBT Chamber of Commerce through the COLOURS Pride Awards Gala," said Bovan. "Through our own DEI efforts, MEDC seeks to increase visibility to some of the great work already being done by our partners, but also ensure equitable access to capital for all."
Learn more about some of the Michigan LGBTQ+-owned businesses PMBC is honored to have in its diverse supplier network:
AaDya Security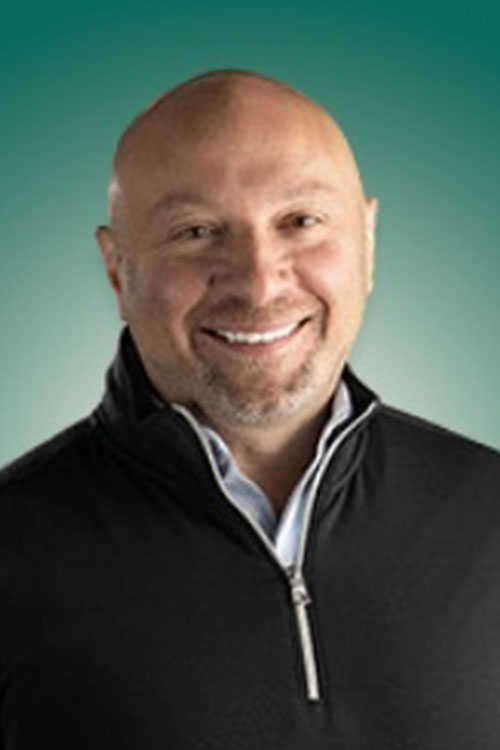 AaDya Security, based in Detroit, exists to make cybersecurity accessible and affordable, believing that every company deserves affordable cybersecurity protection, no matter their size and budget.
AaDya is laser-focused on providing their customers with transparent, all-in-one, flexible solutions designed specifically for them. AaDya leads with expertise, service and innovation instead of fear, and unlike expensive point products, their costs are in-line with small and medium business (SMB) budgets.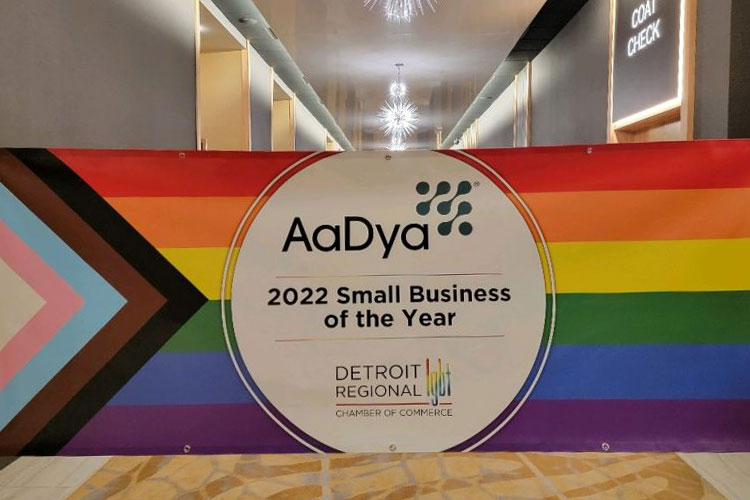 Browndog started in 2015 as a micro-creamery in Northville, specializing in small batch artisan ice cream. Building on the success of the ice cream shop, Browndog opened a second location in Farmington, that eventually grew into a Barlor serving craft cocktails and adult milkshakes, and restaurant operation with scratch made food using local ingredients. Now with a third location in Oak Park, and a fourth coming soon to Lansing, Browndog is growing outside the Southeast Michigan region and even shipping nationwide. Browndog also has a new "Pints for Progress" initiative where they give back to a local animal rescue for every ice cream pint they sell.
Kari Paine Graphic Design & Photography
Kari Paine is a designer and photographer based in Southeast Michigan, with over a decade of expertise in digital and print strategy for cause-based organizations.
Kari works with organizations in the areas of policy, sustainability, and racial equity to fuel communications strategy that advances their missions. Kari's photography reflects her helpful, calm energy and relentless positivity as she takes pictures thatshould feel and look fun, authentic and heartfelt.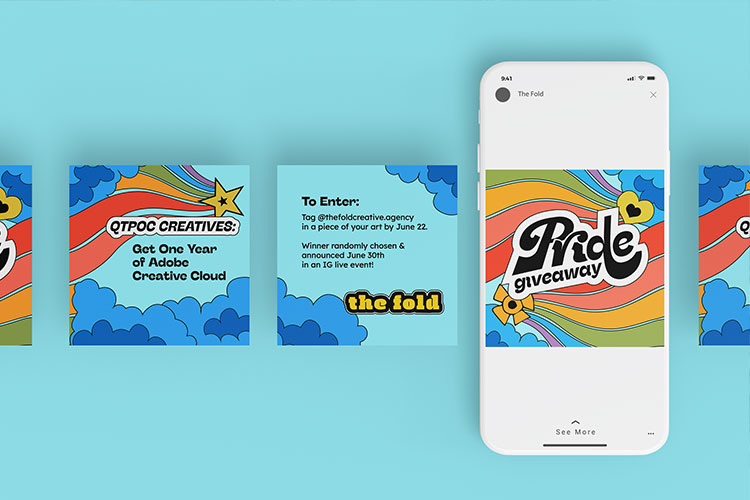 Oakside Cocktail Co., based in Ann Arbor, was founded by two good friends who believe that a night of conversation over great cocktails is among the best ways to deepen friendships and foster community. Wondering why there wasn't a company batching cocktails that could rival the world's premiere cocktail bars, transporting the palate and social experience of the cocktail bar to anywhere that friends may gather, Oakside Cocktail Co. was formed. Bringing together exquisite ingredients and mixology in a batched cocktail that is completely portable and ready-to-drink, Oakside Cocktail Co. cocktails are perfect for an endless range of locations to have a drink with friends.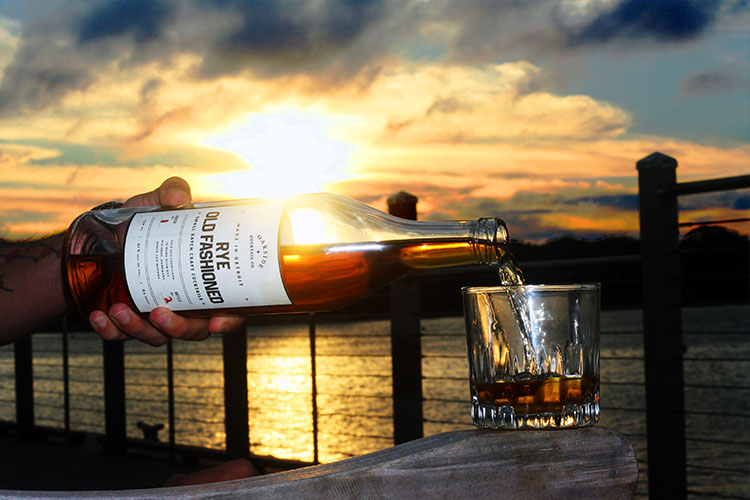 Planterra is an event venue and interior plant and floral design company, based in Southfield. Planterra is a leading provider of interior landscape services and plant rentals serving corporate campuses of the Fortune 500, medical facilities, hospitality properties and premier retail destinations. Equipped to manage clients with multiple locations, Planterra's national account program includes styling, formatting, procurement, and maintenance of office plants and interior holiday decorating across the United States and Canada. Planterra's event space, the Planterra Conservatory, is a glass-enclosed, botanical garden venue, providing a unique experience for weddings, corporate events and social functions.
ShannonLoren, based out of Troy, provides solutions for all your promotional product needs. ShannonLoren prides itself on working together with their clients in proven processes, unmatched creativity, and brand-appropriate solutions to make your business unique. It is Shannon Loren's goal to ensure your business stands out more than it already does. Shannon Loren offers many services to help businesses from start to finish, including promotional marketing, signs and displays, creative services and more.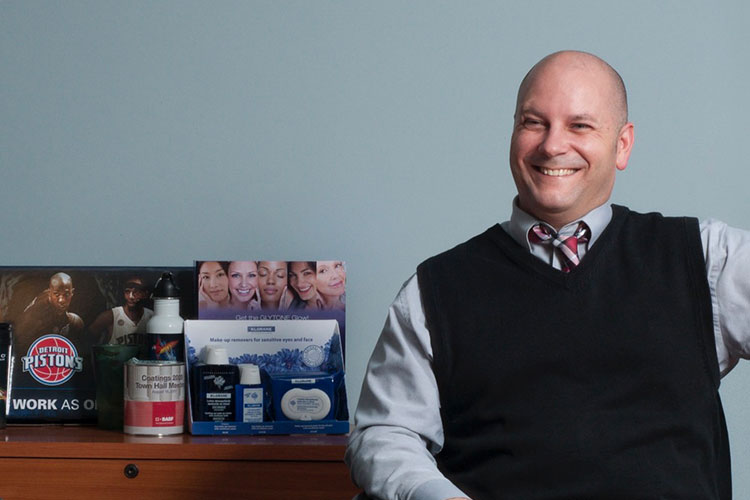 Learn how PMBC can help you forge partnerships and grow your business here.
Contact Us