Michigan Wins Nearly 200 High-Wage, High-Tech Jobs from European Company Expleo
Michigan wins new R&D facility over numerous other states and regions, underscoring state's leadership in advanced automotive R&D and vehicle electrification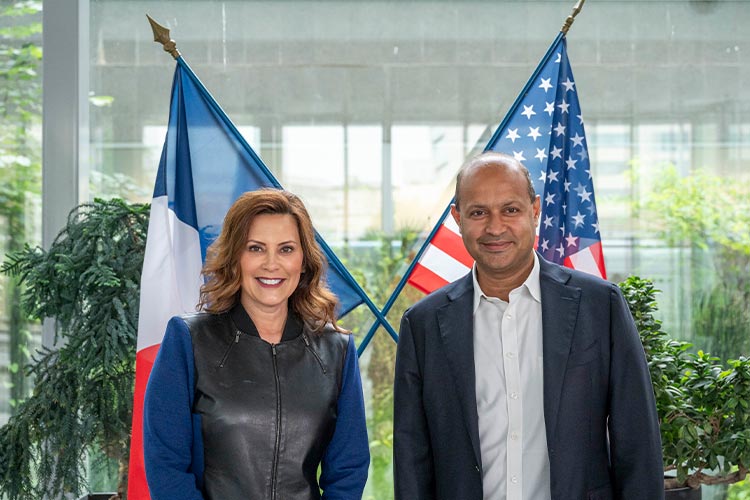 LANSING, Mich. – Today, Governor Gretchen Whitmer announced that European engineering services provider Expleo USA Inc. is establishing its first North American research and development facility in Michigan. The project is expected to generate a total capital investment of more than $2 million and create 196 high-wage jobs, and will further build on Michigan's global leadership in future mobility in vehicle electrification.
"We're thrilled to bring home nearly 200 good-paying jobs from Expleo, building on our leadership in advanced automotive manufacturing and strengthening our position as the global leader of mobility and electrification," said Governor Whitmer. "Expleo chose to invest in Michigan because of our strong mobility business environment, inclusive laws, skilled workforce, and ongoing economic momentum to ensure anyone can 'make it in Michigan.' Together, we have created powerful economic development tools to bring supply chains of cars, chips, and batteries home, and secured 35,000 auto jobs since I took office. Our unemployment rate is below 4% for only the third period since the 1970s and we have added 82,000 jobs year over year. We will keep our foot on the accelerator to keep winning projects, investing in people, and revitalizing places so we can build a brighter future for Michigan. Let's get it done."
The governor was joined for the announcement at the company's headquarters in Paris as part of her European investment mission to Paris and Germany, taking place this week through Thursday, June 22. She was joined by leaders from Expleo and members of Team Michigan including Quentin L. Messer, Jr., CEO of the Michigan Economic Development Corporation (MEDC).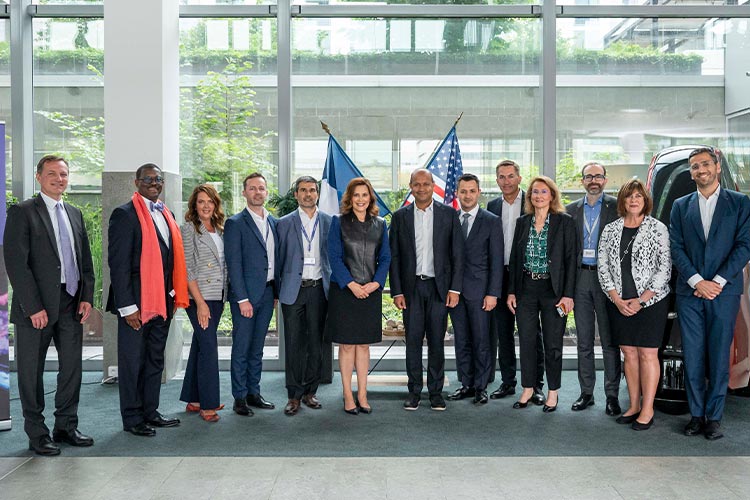 "Expleo has a proven track record of supporting automotive businesses worldwide to engineer electronics and digital services integrating the latest technologies and trends; particularly green mobility & software-defined vehicle new architecture," said Expleo Executive Vice President of Automotive Marcus Ganguin. "With our move into Oakland County, Michigan, we will be able to partner with its community of automotive businesses to provide the deeply integrated engineering and technology services needed to address the most pressing challenges facing our industry such as e-mobility."
Expleo has a long history in vehicle engineering development and testing and is experiencing increased demand for its electronic, mechanical and digital engineering services. Expleo in North America offers a range of services, including engineering, quality assurance, digital transformation, and consulting to clients in the aerospace, automotive, financial services, and healthcare industries.
Expleo is still evaluating locations in Oakland County for its new operations, which will represent the company's first R&D facility in North America. Michigan was chosen over competing sites in Canada, the Midwest and locations in the southern U.S. The company cited Michigan's significant automotive presence, the state's engineering talent, proximity to established relationships with its current suppliers and customers, and Michigan as a welcoming state for its employees to live, work, and play as deciding factors in it choosing to build its future in Michigan.

"Everyone knows that in Michigan, we make things. But Expleo's choice to plant their North American flag here in Michigan is a huge testament to our talent, unparalleled creativity, and our future," said state Senator Mallory McMorrow (D-Royal Oak), Chair of the Senate Committee on Economic and Community Development. "It's a sign that Michigan is the ideal place to imagine, design, engineer, and dream up what's next – and a tremendous sign that we're well on our way to securing our future in the knowledge economy."

"Michigan is the place to be and the place to do business! We welcome this company to Michigan and the nearly 200 high-wage jobs added to the economy," said state Representative Jason Hoskins (D-Southfield), Chair of the House Committee on Economic Development and Small Business. "I applaud Governor Whitmer on her work and look forward to continuing the work to make Michigan's economic future bright."

The new space in Michigan, which will house an engineering team and will allow for additional employees as the company continues to grow, will be part of the company's long-term strategy to secure future business with customers in the auto industry.

"We are thrilled to be welcoming these high-wage jobs by Expleo as we continue to position Michigan as the undisputed leader in future mobility and vehicle electrification," said MEDC's Messer. "Today's announcement demonstrates Michigan's culture of innovation, the attractiveness of our business climate and the strength of our talented workforce. We look forward to partnering with Expleo as it grows and adds jobs for Michigan residents."
More details will be announced on the project in the coming week. For information on careers with Expleo, visit here.
Global companies continue to recognize the Detroit Region as a premier innovation destination and entry point to the North American market and we were proud to help our partners secure this project," said Maureen Donohue Krauss, president and CEO of the Detroit Regional Partnership.
About Michigan Economic Development Corporation (MEDC)