From a Top 20 ranking in CNBC's Top States for Business to accolades for Detroit and Mackinac Island as global destinations, Michigan's business climate and vibrant communities are driving economic opportunity statewide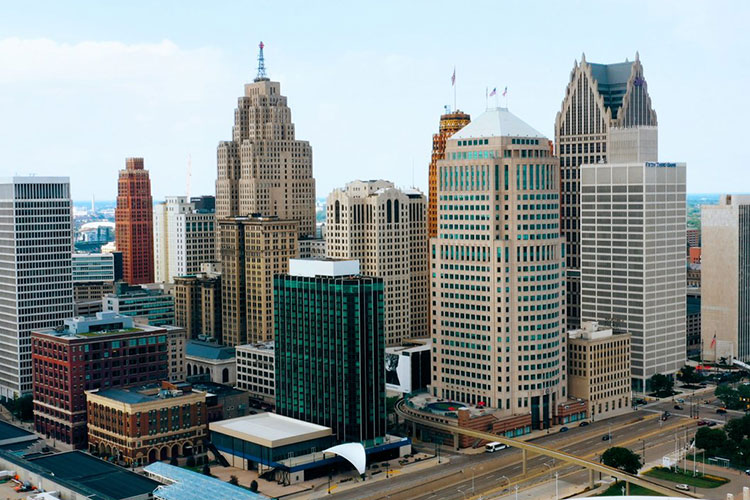 Michigan is standing in the national spotlight this week, between the CNBC Top States for Business ranking today and national accolades rolling in for both Detroit and Mackinac Island on Tuesday. With all this national recognition, whether it's a strong business climate or having some of the best places to experience across the globe, Michigan is the total package.
In CNBC's 2022 America's Top States for Business list, Michigan landed the No. 16 spot, remaining a Top 20 state, improving in key categories including Workforce, Cost of Doing Business, Economy, Education, Business Friendliness and Access to Capital.
Last week, CNBC traveled to Michigan to share how the state is continuing to innovate and compete to win the future of vital industries like mobility and electrification. Speaking with CNBC's Scott Cohn, Governor Gretchen Whitmer and Michigan Economic Development Corporation (MEDC) CEO Quentin Messer, Jr. shared why Michigan is a premier state for businesses to start and grow.
"By focusing on long-term growth, Michigan's economy continues to grow and thrive. We are excited to see the impact of our bipartisan efforts to spur economic development, create good-paying jobs and invest in every region of Michigan reflected in this week's national recognition. We will build on this momentum going by continuing to work across the aisle to get things done, bring in more transformative investments and continue delivering on the kitchen-table issues that make Michigan a great place to live, work and play."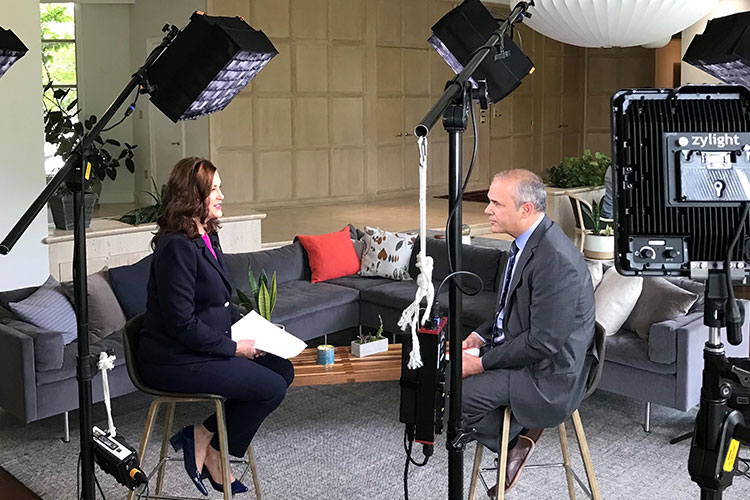 The annual Top States for Business ranking evaluates 10 broad categories of competitiveness, in part based on issues states have identified as being most important in business attraction efforts. For 2022, CNBC's study covered 88 metrics across the 10 categories. Workforce carried the most weight among categories in this year's study, followed by Infrastructure and Cost of Doing Business.
Today's ranking follows a year of intentional efforts to put the state in the strongest possible position to win projects that will create economic opportunity for the next 20 years and beyond, while also delivering relief for businesses impacted by COVID-19. This includes Governor Whitmer signing the bipartisan Strategic Outreach and Attraction Reserve (SOAR) package into law, creating competitive programs that invest in business retention and attraction to complement Michigan's strengths as a state.
Throughout the past year, the state has celebrated a series of transformational investments that demonstrate continued industry growth across the mobility sector, as well as life sciences, food processing and other vital industries. Projects include:
"Team Michigan continues to demonstrate to the world our commitment to building a championship economy on behalf of the businesses, families and communities that call our state home. This year's CNBC Top States for Business Ranking shows our efforts are being noticed. We have made significant progress over the last few years, namely, rising to the challenge of rebuilding Michigan's economy following the impacts of the pandemic and heightened global competition. We will keep working alongside Governor Whitmer and other elected officials, regional and industry partners to put Michigan in the top spot and to ensure all Michiganders on both peninsulas are realizing the full benefit of our thriving economy."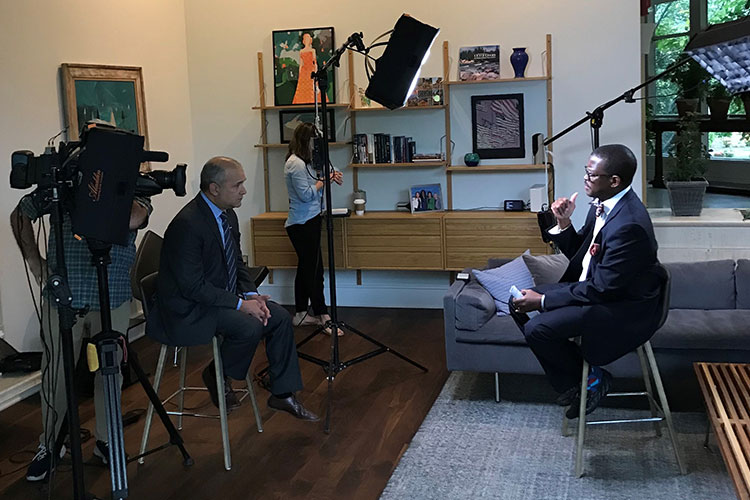 Michigan's CNBC ranking follows several other notable national rankings, highlighting the state's achievements in small business growth, job creation and economic recovery.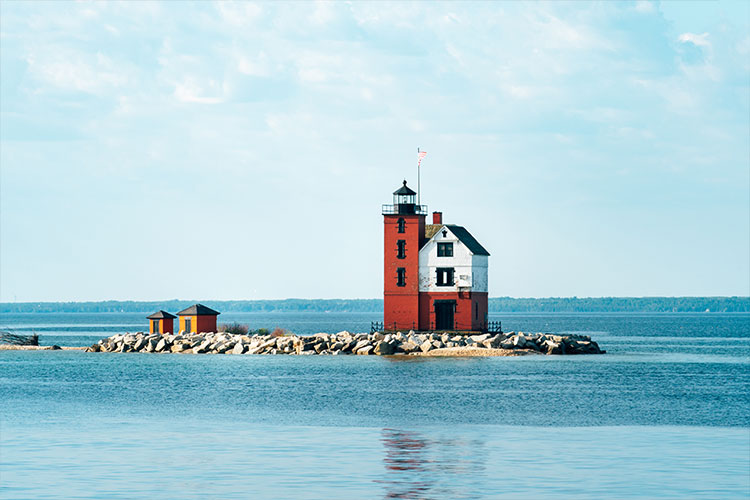 In addition to these achievements, Michigan cities – and a uniquely Michigan vacation spot – are also receiving national recognition as top destinations for entertainment, culture, leisure and livability.
With a wide range of recreational, cultural and educational resources – not to mention an affordable cost of living – Moneyrates.com also named Michigan the fourth-best state to live in nation-wide.
Much of the state's economic recovery and momentum can be attributed to Michigan's small business growth over the past two years. According to Opportunity Insight's Track the Recovery, January 2022 saw small business revenue in Michigan increase by 24% compared to January 2020, while the nation experienced a 6.9% increase over the same period. Michigan also had the fastest small business job growth in 23 years according to the Michigan Bureau of Labor Market Information, adding 170,000 in the first three quarters of 2021.
This week's national rankings and recognition build on Michigan's drive to be a top state for business and travel. From the Motor City to the Jewel of the Great Lakes and all the thriving, hard-working communities in between, Michigan is on the map.
To learn more about why businesses are choosing to invest and grow Michigan visit www.michiganbusiness.org/why-michigan
For more Michigan economic development news visit www.michiganbusiness.org/news
About Michigan Economic Development Corporation (MEDC)