This Just In: Detroit Ranked No. 1 Emerging Startup Ecosystem
Startup Genome's 2022 Global Startup Ecosystem Report recognizes Detroit as the top emerging startup ecosystem, further underscoring Michigan's role as a high-tech hub in the Midwest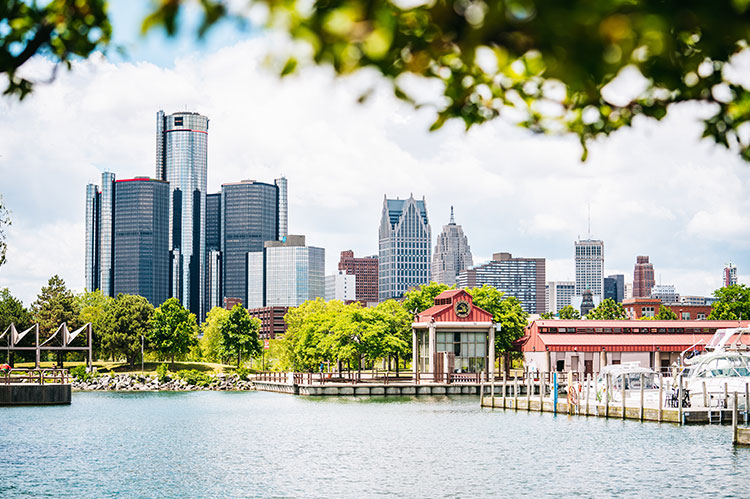 Detroit is the No. 1 emerging startup ecosystem globally, according to newly released rankings from Startup Genome's 2022 Global Startup Ecosystem Report (GSER). The GSER provides a comprehensive review of the startup world, with data from over three million companies across 280+ entrepreneurial innovation ecosystems.
Detroit's top ranking marks a 13-spot jump from the previous year, solidifying the city's growth in early-stage funding and investor activity, number of scale-ups and unicorns in the ecosystem, IP commercialization and ability to retain talent. According to the report, Detroit also ranked first in GSER's list of Top 10 Ecosystems by Ecosystem Value at $90.6 billion, outranking both national and global cities such as Kuala Lumpur, Hong Kong, Jakarta and Minneapolis.
"This latest ranking from Startup Genome highlights the tremendous growth for Detroit as a destination for startups and VC investment," said Fred Molnar, Senior Vice President of Entrepreneurship and Innovation at MEDC. "As Michigan's economy continues to thrive, we will continue to work on providing the most dynamic environment for startups across Michigan to find growth and success."
Among GSER's local key findings, Detroit scored 10/10 in Performance, measuring the size and performance of an ecosystem based on the accumulated tech startup value created from exits and funding; Market Reach, measuring scaleups and unicorns in the ecosystem, size of local reach, and IP commercialization; and Talent and Experience, measuring long-term trends over the most significant performance factors and the ability to generate and keep talent in the ecosystem. Detroit also scored 8/10 in Funding, measuring innovation through early-stage funding and investor's activity.
This news builds on Detroit's status as an attractive place for entrepreneurs, from its affordable cost of living compared to other dense tech hubs to Michigan's overall growth in VC investment. In a May 2021 article from Crunchbase, Michigan was recognized as the fastest growing state for VC investment, with an increase in venture dollars from $300 million in 2016 to $3.1 billion in 2020.
According to the 2021 Annual Research Report from the Michigan Venture Capital Association, there are currently 165 venture-backed startup companies in Michigan – an increase of 17% over the last five years. In addition, the report found that every dollar invested in a Michigan startup by a Michigan-based venture capital firm attracts $9.70 of investment from outside of Michigan.
Michigan also has the distinction of being among the few states with more than one resident unicorn company. Since 2018, five Michigan start-ups — Duo Security, Llamasoft, Onestream Software, Rivian Automotive and StockX — have become unicorns, thanks to the state's diverse ecosystem with extensive resources that support new business.
Early-stage funding also continues to remain critical to the success of startup companies and entrepreneurs. Through a number of strategic partnerships, Michigan is able to help startups achieve the early-stage funding needed to succeed in getting to the point where venture capital and angel investors begin to step in. From the MEDC's Entrepreneurship & Innovation initiative's Pre-Seed III Fund – administered by Michigan State University Foundation through Michigan Rise – to grants through the Michigan Mobility Funding Platform, startups and entrepreneurs have a variety of options for accessing the capital they need early on to spur success and growth in Michigan.
To learn more about the programs and services MEDC can provide for startups and small businesses throughout Michigan, go to michiganbusiness.org/partnership.
To learn more about the high-tech ecosystem in the state and how it is creating an environment where startups and companies of all sizes can grow and thrive, go to michiganbusiness.org/tech.
About Michigan Economic Development Corporation (MEDC)