This Just In: Michigan Leads Venture Capital Growth in Great Lakes Region
Venture capital dollars in the state have increased by nearly $3 billion since 2016
In a new article highlighting the growing availability of venture capital across the U.S., Crunchbase points to Michigan as the fastest growing state for VC investment, with an increase in venture dollars from $300 million in 2016 to $3.1 billion last year.
Crunchbase credits major investments including StockX's $110 million Series C round in 2019 and $275 million Series E last year at a $2.8 billion valuation, along with Cisco buying Ann Arbor-based Duo Security for $2.35 billion in 2018 for helping to attract new out-of-state money to Michigan in recent years.
But Michigan's venture capital ecosystem is not entirely dependent on out-of-state backers. The Michigan Venture Capital Association 2021 Annual Research Report notes that Michigan venture investors helped back nearly every Michigan venture-funded startup, demonstrating the health of the state's entrepreneurial economy. That report also found venture capital funds under management of firms headquartered in Michigan in 2020 was $2.8 billion, an increase of 28 percent over the last five years.
"We are seeing incredible deal flow and have for more than two years," Martin Dober, senior vice president at Invest Detroit and managing director of its venture capital arm, ID Ventures, is quoted saying in the Crunchbase article. "We did about three times the amount of investments in 2020 than we did in 2019, and that was in the midst of a pandemic," Dober said.
The ongoing and growing support from in-state venture capital firms continues to signal Michigan's competitiveness and growth on a national stage, with the MVCA report finding that every dollar invested in a Michigan startup by a Michigan venture capital firm attracts $9.70 of investment from outside of Michigan.
Early-stage funding also continues to remain critical to the success of startup companies and entrepreneurs. Through a number of strategic partnerships, Michigan is able to help startups achieve the early-stage funding needed to succeed in getting to the point where venture capital and angel investors begin to step in. From the MEDC's Entrepreneurship & Innovation initiative's Pre-Seed III Fund – administered by Michigan State University Foundation through Michigan Rise – to grants through the Michigan Mobility Funding Platform, startups and entrepreneurs have a variety of options for accessing the capital they need early on to spur success and growth in Michigan.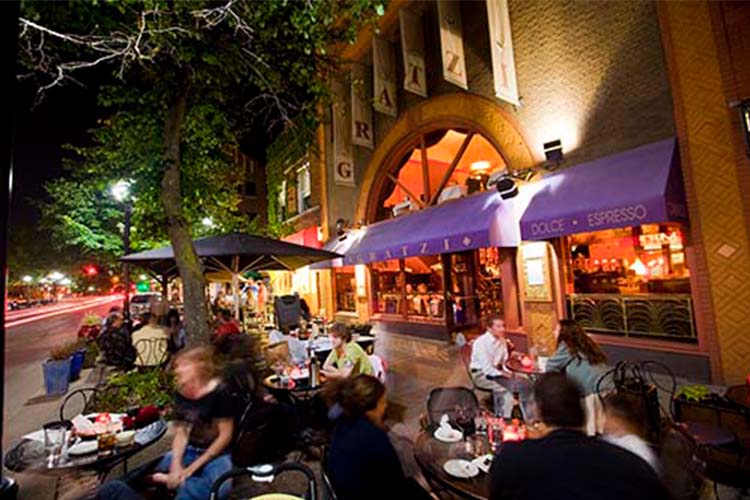 Also helping this ecosystem continue to thrive: a quality of life with affordable cost of living that continues to position Michigan as a top place for talent. The most recent example of this is CBS News ranking Ann Arbor the #6 best place to live in the U.S.
"Entrepreneurism will be the 'shot in the arm' Michigan's economy needs to recover post-pandemic and with the state of Michigan supporting early-stage funding in the startup ecosystem we can ensure that ideas with potential can ultimately evolve into companies that create jobs, pay taxes and grow our economy," said Fred Molnar, Vice President of Entrepreneurship & Innovation at the Michigan Economic Development Corporation.
Read more about how entrepreneurs and startups are finding Pure Opportunity in Michigan here.
To learn more about the resources and tools available to help startups and entrepreneurs grow in Michigan, go to michiganbusiness.org/entrepreneurship.
About Michigan Economic Development Corporation (MEDC)