With a carefully cultivated ecosystem of tools, resources and support available, Michigan offers entrepreneurs and startups opportunities to grow in communities of all sizes throughout the state.
Entrepreneurship and innovation is in Michigan's DNA. While most states tend to find their entrepreneurial ecosystems in a handful of concentrated areas, Michigan stands apart for its statewide approach, offering robust and innovative opportunities in rural and urban settings alike.
Michigan boasts a rich legacy of discovery and impact that have been felt around the globe. The state put the world on wheels over a century ago and led the discovery of new medicines to treat HIV/AIDs, epilepsy and cancer. It continues to be a driving force in shaping the future of mobility and ignited an Arsenal of Innovation that led the fight against a global pandemic.
Venture capital network
Venture capital support for Michigan startups continues to grow, with VC investment in the Great Lakes State spiking nearly 886 percent over the past five years to about $3.1 billion last year, up from around $300 million in 2016 according to Crunchbase.
In fact, Michigan continues to see its greatest support for venture investment come in the national VC ecosystem, with 542 national firms supporting Michigan startups in 2020. As a result, for every $1 invested in a Michigan startup by an in-state venture capital firm, an additional $45.71 is attracted from venture capitalists outside of Michigan, signaling the state's continued competitiveness and growth on the national stage.
Early-stage funding
Early-stage funding is critical to the success of startup companies and entrepreneurs. Through a number of strategic partnerships, Michigan is able to help startups achieve the early stage funding needed to succeed. From the MEDC's Entrepreneurship & Innovation initiative's Pre-Seed III Fund – administered by Michigan State University Foundation through Michigan Rise – to the PlanetM Mobility Grants, startups and entrepreneurs have a variety of options for accessing the capital they need early on to spur success.
In the West Michigan town of Lowell, for example, the startup company Wind Craft Aviation was able to take off with the tools and support it received from the MEDC. Today, it credits the PlanetM Mobility Grant it received as being a turning point in the company's upward trajectory.
"The grittiest founders and most impactful startups I've ever encountered are born here," said Alex Taylor, Founder and CEO of Wind Craft Aviation. "I'm a California native and lived internationally for a decade. What I find in Michigan's labs, garages, and hangars never ceases to impress me."
University commercialization
Equipped with an extensive university ecosystem investing in future industry solutions, Michigan is a national leader in its research and development focus, with an enthusiastic curiosity and willingness to push boundaries that ensure the discoveries of the future are taking place in Michigan. The state's excellent educational system also incorporates several entrepreneurial programs, research groups and innovation hubs, all working together to foster the next generation of entrepreneurial talent in the state.
As a testament to those efforts, Michigan is home to the award-winning Michigan Translational Research and Commercialization (MTRAC) program, a network of five statewide Innovation Hubs which support the acceleration of technology transfer from Michigan's institutions of higher education, hospital systems and nonprofit research centers for commercialization of competitive edge technologies in the key areas of Agriculture-Biology, Advanced Computing, Advanced Transportation, Life Sciences and Advanced Materials.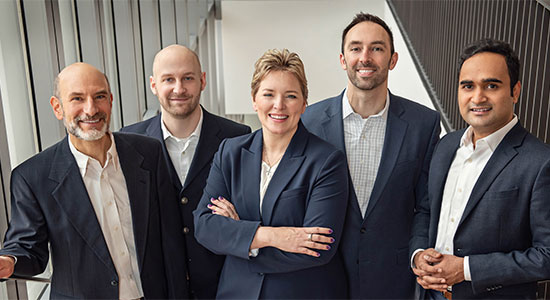 In 2015, Ann Arbor-based startup Fifth Eye found access to the support and ecosystem it needed through the MEDC's MTRAC program. This medical device startup company has discovered technology that can anticipate and detect future cardiac instability before a patient shows any signs of distress. By working with the MTRAC Life Sciences Innovation Hub at the University of Michigan, Fifth Eye was able to meet critical milestones as it built out its technology and prepared to spin-out as a startup company.
"Being connected to the MEDC early on and then having access to its vast network of resources and partner organizations made all of the difference for us as we began the process of commercializing our concept," said Jen Baird, Founder, CEO and Board Member of Fifth Eye. "Developing the core technology at Michigan Medicine, obtaining the seed funding needed to launch Fifth Eye with the technology license, and closing a larger funding round to bring the product through FDA approval was in large part thanks to the support we received from MEDC and its partners."
Statewide business incubators
In Michigan's Upper Peninsula town of Houghton, Orbion Space Technology is doing what no other high-tech aerospace company has done before: offering a rocket propulsion system at an affordable price for commercial satellite companies.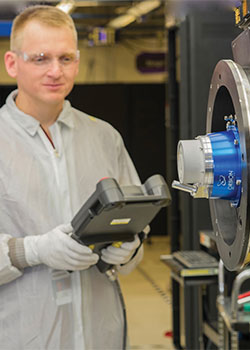 In order to help the company reach new heights, Orbion turned to its local SmartZone at Michigan Technological University (MTEC) for access to business development support and resources that would help the business build its foundation.
"The support we've received from the MEDC — both financially and in the form of resources within the ecosystem — has been an invaluable contributor to our company's achievements," said CEO Brad King. In 2019, Orbion raised $10 million in an early round of venture capital funding and was named Up-and-Coming Company of the Year by the Michigan Venture Capital Association.
The MTEC SmartZone that helped guide Orbion on its journey is one of 21 strategically placed business incubator hubs across the state where technology-based firms, entrepreneurs and researchers can be in close proximity to all of the community assets that support their endeavors. Through this unique SmartZone network, Michigan provides business accelerator services including mentoring, networking events, product development, grant writing, business planning, technology mining, market analysis and more.
No other state in the nation provides the breadth and depth of entrepreneurial support to emerging high-tech companies that Michigan does. And through its programs and services, the MEDC is committed to continuing to help drive the entrepreneurial spirit and world-class innovation found all across Michigan.
To learn more about the resources and tools available to help startups and entrepreneurs grow in Michigan, go to michiganbusiness.org/entrepreneurship.
This article was updated November 9, 2021
Contact Us