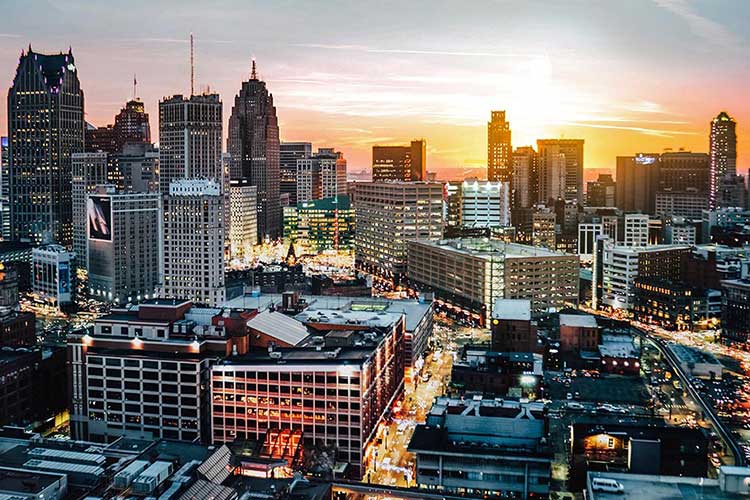 Michigan remains poised for continued growth and opportunities to support businesses of all sizes in the year ahead with the state's efforts to become the No. 1 four-season state or province in North America on full display through business rankings released this past week.
Site Selection magazine released its annual rankings of Global Best to Invest locations, with Michigan moving up a spot to #9 for the 2022 Prosperity Cup; the Prosperity Cup is awarded to the most competitive states based on an index of 10 criteria, including project, capital expenditure and job creation data from Site Selection and data from the Tax Foundation, ACT and Beacon Hill Institute.
Michigan also continues to rank among the Top 20 in Chief Executive's 2022 ranking of Best and Worst States for Doing Business, coming in at #18. Over the last decade, Michigan has made historic strides in the rankings, with no other state coming close to our momentum and progress.
This week's ranking announcements build on other achievements for the state in the past year, including a 2021 Gold Shovel award for Manufacturing from Area Development; the Annual Gold & Silver Shovel Awards are presented annually to states that have achieved significant success in terms of job creation and economic impact. In a February 2022 Bloomberg opinion piece, Michigan was recognized as the #1 economy among 37 other states with a population greater than two million since the COVID-19 pandemic began.
Michigan also ranked #2 in the country in Credible's list of states where the economy has recovered the most from COVID-19, citing Governor Whitmer's economic recovery plans for businesses and residents of the state. In addition, Site Selection magazine recognized Michigan as a top state in sustainable development practices, ranking #3 in their 2021 Sustainability Rankings.
The recognition for Michigan also comes on the heels of exciting investments in 2022, including: LG Energy Solution's Holland expansion announced in March 2022, bringing an investment of $1.7 billion and 1,200 jobs; the state's collaborative public/private partnership with Ford and the city of Detroit announced in February 2022, transforming the Michigan Central Train Station into a globally recognized hub for talent, mobility innovation, entrepreneurship, sustainability, affordable housing, small business opportunities and community engagement; and GM's historic $7 billion investment announced in January 2022, creating 4,000 and retaining 1,000 jobs as part of the automotive manufacturer's commitment to creating an all-electric future right in Michigan.
To see why companies are choosing Michigan, visit www.michiganbusiness.org/why-michigan/.
To learn more about the services available from the MEDC to help businesses grow, go to michiganbusiness.org.
About Michigan Economic Development Corporation (MEDC)