Michigan's Culture of Innovation Drives the Next Generation of Consumer Technologies
For more than 100 years, Michigan has fostered a culture based on innovative thinking and generations' worth of manufacturing know-how to bring futuristic technologies to life.
At the 2020 Consumer Electronics Show (CES), Michigan's innovation is on display as more than 4,500 companies, manufacturers, developers and suppliers of consumer technology hardware, content and more gather to discover and connect with the industry's leading minds.
Owned by the Consumer Technology Association, this annual international conference attracts the world's business leaders and pioneering thinkers to bring their latest technologies and discoveries to the marketplace.
During the four-day trade show, the Michigan Economic Development Corporation (MEDC) hosts more than 150 pre-scheduled match meetings to connect startups, suppliers and corporate businesses while creating global business leads for Michigan.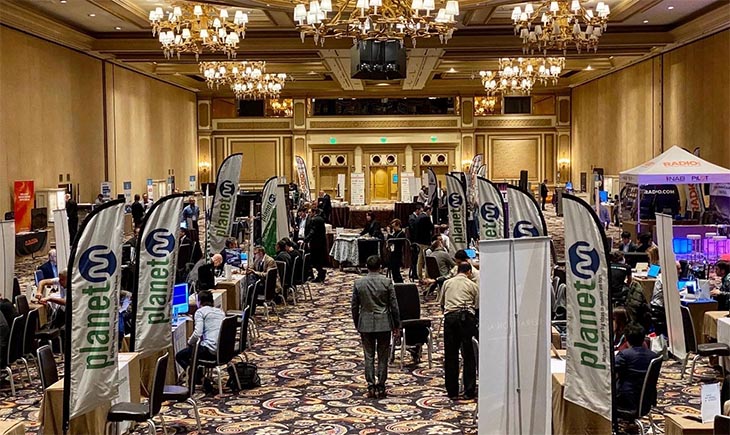 This year's attendees are discovering why Michigan is being recognized as a champion of innovation thanks to its growing high-tech startup ecosystem, expansive mobility landscape, business-friendly environment and wealth of highly skilled talent.
Comprehensive entrepreneurial ecosystem
Around the world, Michigan is being recognized as the place for entrepreneurs to grow and expand their business thanks to the vast ecosystem fostered by the MEDC and its partners.
While at CES, the team emphasizes how Michigan's entrepreneurial ecosystem is reaching new heights of maturity as one of only a few states with at least one Unicorn startup, including Duo Security, Rivian, StockX and OneStream Software.
Michigan's reputation for discovering innovative technologies is a result of years' worth of investment and a commitment to networking at annual trade shows like CES. In fact, Michigan businesses rank 4th in the nation for their commitment to funding research and development, spending $18.8 billion. That is why it is Michigan-based startups that are discovering technologies to detect catastrophic health events hours ahead of time, smartphone cases to hold epinephrine auto-injectors for food emergencies and indiscreet solutions for people with sensory processing disorders — the very same high-tech solutions that are sure to improve the fundamental quality of life for people around the world.
Global mobility ecosystem
Michigan has long been known as the epicenter of the automotive industry, having put the world on wheels more than a century ago. Today, the state is building on that legacy to ensure the next generation of transportation is also developed, tested and deployed from Michigan.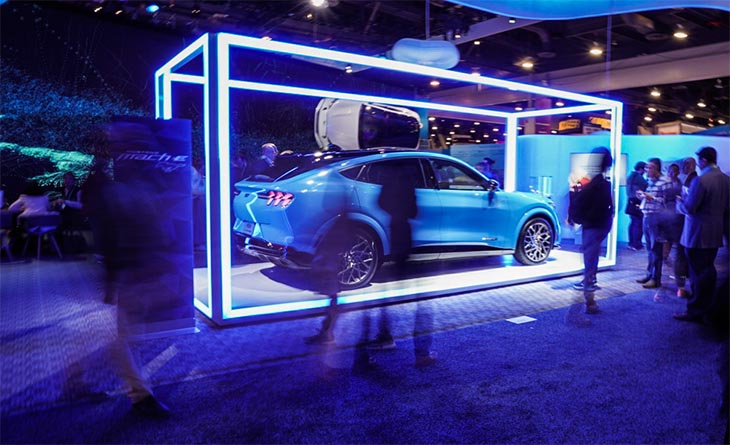 Members of Michigan's mobility initiative, PlanetM, engage with mobility startups and automakers to spur opportunities for in-state technology activations and the state's hardware-based supply chain. Since its inception in 2017, the PlanetM team has traveled around the world to share Michigan's mobility strengths and to support private-public partnerships with Michigan startups and companies. This includes participating in trade shows and industry events both abroad and on the west coast, such as CoMotion LA and AutoMobility LA, and now CES 2020, to ensure Michigan's mobility ecosystem is on display like never before.
"CES offers a tremendous opportunity to meet with businesses, global partners and leaders in technology, mobility and the automotive industry to find new opportunities to bring jobs to Michigan and collaborate on next generation transportation solutions," Lt. Governor Gilchrist said. "We want to make sure companies across the world know that Michigan has the talent, the tools and the know-how to turn their technology ideas into reality."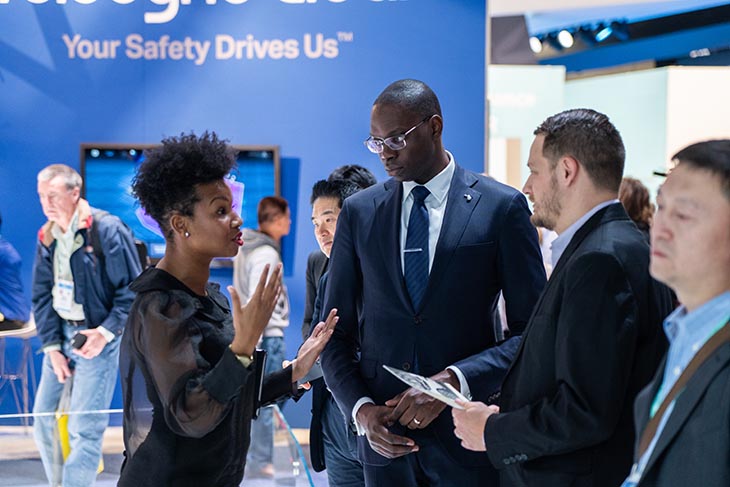 Since 2017, the PlanetM initiative has facilitated 3,650 connections between Michigan companies and national and international companies or startups to address new mobility-focused business opportunities. This includes pioneering the collaboration between Silicon Valley's FarmWise and Michigan-based Roush to develop autonomous farm robots in 2019. While at CES last year, the PlanetM team connected with FarmWise to support its alliance with the Michigan-based full-service product development supplier to bring FarmWise's technology to life.
Nationally ranked business climate
MEDC team members are attending CES to make the business case for pure opportunity available in Michigan. Not only is the state within 500 miles of nearly half the U.S. and Canadian population and commerce centers — providing unparalleled access to the market — the state's business-friendly atmosphere is recognized nation-wide. In the past year, Michigan was recognized among the top states for doing business in the Tax Foundation's 2020 State Business Tax Climate Index. This followed announcements by Site Selection magazine that Michigan bumped up in its 2019 Business Climate Rankings, coming in at No. 16, along with its top-ten ranking in the magazine's 2019 Prosperity Cup award.
While at CES, the MEDC's Business Attraction and Retention team is on the ground coordinating meetings to support direct investment into the state, in addition gathering data and information that supports sustained economic growth throughout the state for the coming decade.
"Michigan is committed to strengthening and building upon connections with statewide, national and global companies to enable greater economic opportunities for our state's working families," said Jeff Mason, CEO of MEDC, while attending CES. "We are here to make sure people know all that Michigan has to offer to help their business or technology grow and thrive in today's marketplace."
High-tech, high-skilled talent
Throughout the conference, MEDC team members share Michigan's workforce strengths with international companies and startups looking to attract high-tech talent. For years, Michigan has been home to a wealth of highly skilled talent; from having the highest concentration of engineers in the nation to a skilled trades workforce that ranks in the top ten nationally, Michigan is preparing the high-tech, high-skills talent needed for the jobs of the future.
In recent years, Michigan cities such as Detroit and Flint have increasingly become recognized as a hub for high-tech talent, including Ann Arbor's No. 3 ranking in Bloomberg's 2019 Brain Concentration Index due to its pipeline of talent from nearby universities, science and engineering degree holders, and STEM job holders in the region. As business demands shift and more modern technologies come online, the demand for high-tech engineering and manufacturing talent is becoming greater than ever. That is why, while the MEDC attends CES in Las Vegas, it is highlighting Michigan for its work to prepare high-tech talent today for the workforce needs of the future.
A culture of innovation on display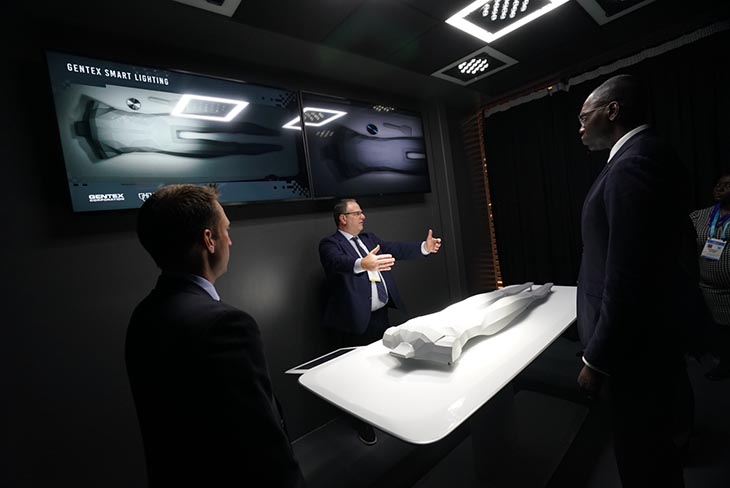 As CES 2020 displays the latest in consumer technology discoveries, Michigan's attendance at the international trade show solidifies how the state has always been a revolutionary leader in developing technologies of the future. As industries continue to evolve, Michigan remains a global leader thanks to its culture of innovation.
Contact Us