This Just In: Michigan #1 for Automotive Industry, EV Investment, Top 10 for Tech Talent Pipeline
Business Facilities' 19th Annual Rankings Report also placed Michigan in the top 10 for other categories such as FDI Investment, Customized Workforce Training and Life Sciences, building on the state's national leadership in key industries and talent development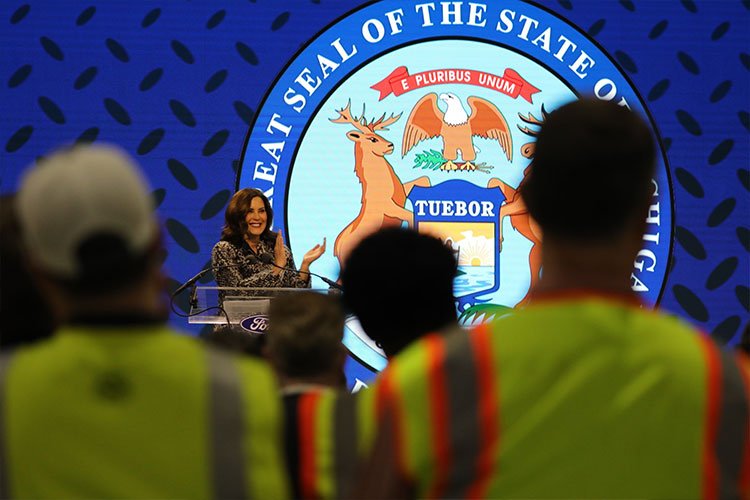 Michigan is the top state in the country for Automotive Manufacturing and Electric Vehicle (EV) Industry Investment, according to Business Facilities' 19th Annual Rankings Report. Citing 2022 as "a pivotal point for the growth of EV adoption," the publication's new EV Industry Investment ranking evaluated existing and expected capital investment and job creation, positioning Michigan in the top spot nationally.
Over the past two years, the state's powerful bipartisan economic development tools have helped bring home over $16 billion of projects and secure 16,000 jobs building EVs, batteries, semiconductors and clean energy; this includes Gotion's $2.36 billion investment for a new manufacturing facility in Big Rapids, Ford's $3.5 billion investment for BlueOval Battery Park Michigan, a new EV battery manufacturing facility in Marshall, and Our Next Energy's (ONE) $1.6 billion investment to build its first cell and EV battery pack gigafactory in Van Buren Township.
Additionally, General Motors' $7 billion investment in Michigan was recognized in the EV category of Business Facilities' 2022 Impact Awards, announced in January 2023 as part of the publication's annual Deal of the Year awards.
"It's something we should get used to saying — Michigan is number one," said Governor Whitmer. "As the state that put the world on wheels, we're proud to be recognized as leaders in the future of mobility and electrification by Business Facilities. We will build on our rich legacy and continue powering our economic development efforts that have helped us win $16 billion of projects creating 16,000 jobs in just the last few years. Together, we will also continue delivering on the issues that matter most to Michiganders and tell our story—one of revitalization and growth—to ensure anyone can 'make it' in Michigan."
Business Facilities' 19th Annual Rankings Report also placed Michigan in the top 10 for other categories including Manufacturing Output (No. 4), Manufacturing Jobs (No. 4), Health Care Jobs (No. 7), FDI Capital Investment (No. 9), Customized Workforce Training (No. 10), Tech Talent Pipeline (No. 10) and Life Sciences (No. 10), building on the state's national leadership in key industries and talent development.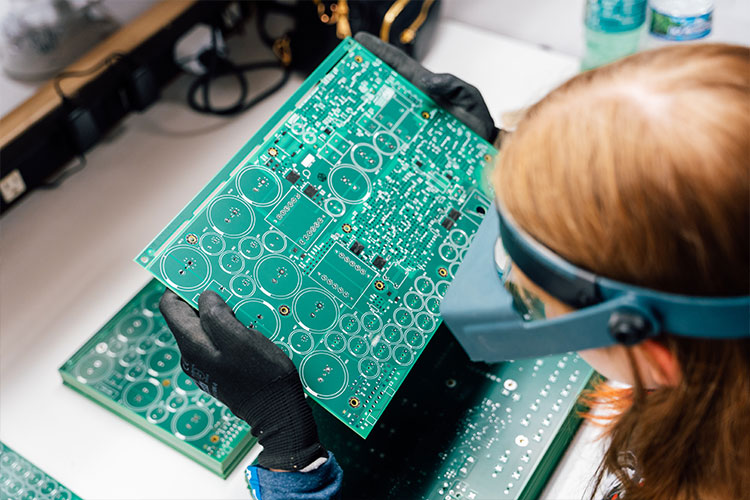 "We are proud that Business Facilities has recognized Team Michigan's work of building on our state's heritage in manufacturing and evolving our strengths as we move toward an electric future," said Quentin L. Messer, Jr., CEO of the Michigan Economic Development Corporation (MEDC). "Our strong showing across workforce development and manufacturing is also encouraging as we continue to work with Governor Whitmer and the Michigan Legislature to secure Michigan's leadership across industries as we 'Make It in Michigan.'"
Michigan's Got Talent
Workforce development has been a top priority for the state with momentum growing as evidenced by Top 10 rankings in Tech Talent Pipeline and Customized Workforce Training categories in this round of rankings by Business Facilities. These rankings also come on the heels of Team Michigan passing a balanced, bipartisan state budget for Fiscal Year 2024, including bold expansions of workforce development programs like the MEDC's Talent Action Team and sustainable resources to build more housing, community development projects and manufacturing facilities, along with dollars that will help attract cutting-edge investments creating good-paying jobs through the Make it in Michigan Fund.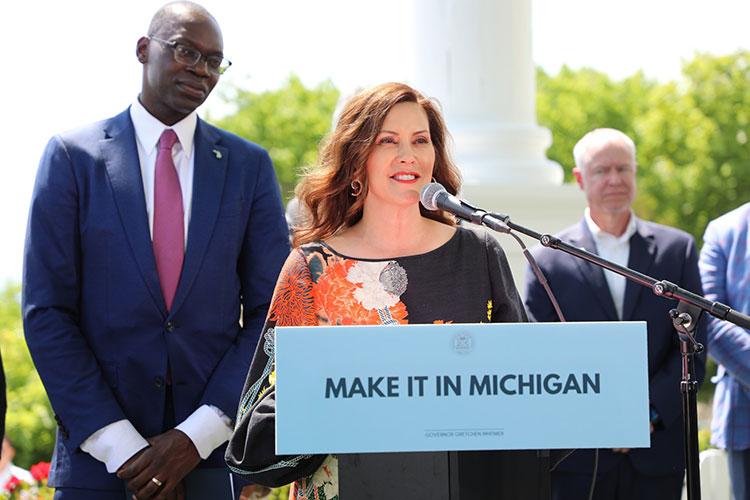 In March 2023, Michigan kicked off the nation's largest-ever campaign through its EV/Mobility Talent Action Team to promote careers and recruit talent to fill jobs in Michigan's surging EV and transportation mobility sector. As part of the campaign, the Michigander EV Scholars Program features up to $10,000 scholarships to as many as 350 top tech students at participating universities who sign a letter of employment with an approved company and commit to staying for 12 months in Michigan.
Through a proactive and intentional approach to its workforce development, the MEDC and State of Michigan is working with businesses across the state to find and train talent for in-demand occupations that will innovate the future.
Top of the Leaderboard
Additionally, four Michigan regions were recognized as top Manufacturing Hubs in Business Facilities' Annual Metro Rankings Report, with Grand Rapids-Kentwood named the leader for Large Metro "for diversifying its manufacturing base in recent years in addition to job growth of 29.1% (2011-20) and share of area employment (21% in 2020)."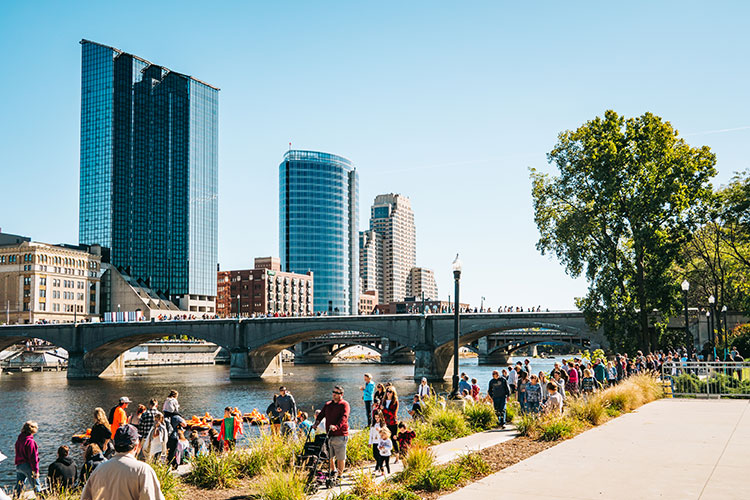 Detroit/Warren/Dearborn was also recognized in the Large Metro category, while Flint and Kalamazoo were ranked among the top Mid-Sized and Small Manufacturing Hubs, respectively.
"We congratulate our regional partners in Grand Rapids, Detroit, Flint and Kalamazoo on their strong showing as hubs for manufacturing, and true examples of Team Michigan at work," Messer said.
The latest rankings from Business Facilities build on other national accolades for the state, including being named a top 10 state for business according to CNBC, which released its list of America's Top States for Business in 2023 earlier this month. Building on its economic development momentum from the past two years, Michigan cracked the top 10 for only the second time since the list was launched, powered by strong job growth, advanced manufacturing leadership and a low cost of doing business and living.
Michigan was also recognized by Newsweek as the next Silicon Valley for automotive technologies in February 2023, and awarded a Silver Shovel Award from Area Development for winning ONE's investment in 2022.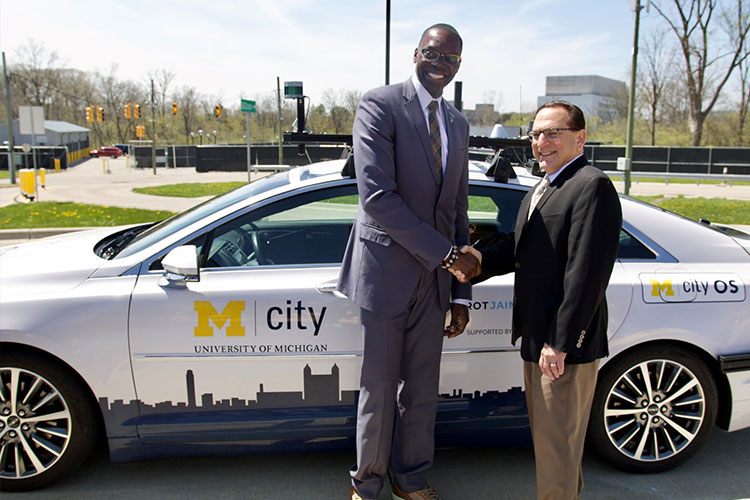 Additionally, a 2023 report from Climate Power shows Michigan continues to lead the race for jobs and investment, ranking as the number two state nationwide for clean energy investments with a combined $20 billion of investment since August 2022. The report also shows Michigan leading the nation after winning 14 projects in clean energy, battery and EV manufacturing.
To see why companies are choosing to Make It in Michigan, visit www.michiganbusiness.org/why-michigan.
To learn about Michigan's mobility leadership, visit https://www.michiganbusiness.org/industries/mobility-and-automotive-manufacturing/.
To learn about Michigan's workforce and talent development, visit https://www.michiganbusiness.org/talent-action-team/.
About Michigan Economic Development Corporation (MEDC)