'Go West' has long been the mantra of those looking to seek a prosperous future. That traditionally has meant the West Coast of the United States, but the same can be said about the future of business along Michigan's 'West Coast'.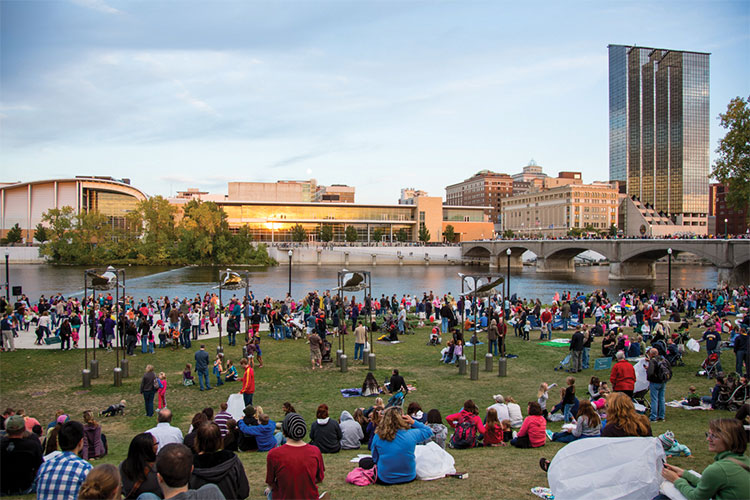 Michigan's West Coast is home to both global companies and a host of growing industries, fueled by extraordinary creativity, innovation and a deep well of talent – from life sciences to smart manufacturing – complemented by thriving, business-friendly communities. Grand Rapids, for example, offers the second-best mid-size business climate in the nation, according to Business Facilities' 2020 Metro Rankings Report and both Grand Rapids and Kalamazoo made the Top 10 metro areas in the East North Central region of Area Development's Sustainability Rankings.
Helping to drive Michigan's legendary manufacturing acumen and its commitment to, and support of businesses of all sizes in vibrant communities that offer an unmatched quality of life, the West Coast stands out as a place to grow a business.
It's why global self-care provider Perrigo chose Grand Rapids to establish its North American Corporate Headquarters. The headquarters is located within Michigan State University's Grand Rapids Innovation Park in the city's Medical Mile district and is bringing an additional 170 jobs in the professional services sector – including executive, senior corporate and business unit leadership positions – to Michigan. The region's growing momentum in professional services can also be seen in the decision by Acrisure, one of the top 10 insurance brokers worldwide, to relocate and expand its headquarters in downtown Grand Rapids, creating and maintaining a minimum of 400 new high-paying jobs, above the company's current statewide employment level of 873.
Michigan's West Coast was also mobilized in the war against the novel coronavirus. Pfizer's Portage facility developing one of the leading vaccines, with the nation watching as the first trucks carrying the vaccines – and hope to the nation – left from Kalamazoo County in December 2020. Just a few months later, Grand River Aseptic Manufacturing (GRAM) in Grand Rapids was selected to manufacture the Johnson & Johnson SARS-CoV-2 vaccine, underscoring the national recognition that Michigan's ecosystem continues to earn.
"We are fortunate in West Michigan to have access to a robust life sciences ecosystem that has allowed us to continue leveraging a highly-skilled talent pipeline," said Tom Ross, president and CEO of GRAM. "When we recruit, there are great people in Michigan that have the skills that we need, and these are very technical positions that require a good amount of education, training, and development. There is no doubt that our company's growth and success have been made possible because we call Michigan home."
By leveraging Michigan's existing medical device anchor companies and research assets, the state's West Coast was able to produce and distribute the fastest produced vaccine in history.
Global brands like Whirlpool, Kellogg's, Steelcase, Herman Miller and Stryker all also call Michigan's West Coast home, helping to drive a tradition of manufacturing, design and innovation that continues to help the region adapt and grow. As part of its 2021 Best and Worst States for Business rankings, Chief Executive Magazine featured Grand Rapids among cities nationwide emerging as ideal locations for manufacturers looking to up their digital game, pointing to the region's history as a "design capital" and Michigan's legacy of manufacturing from concept to scale.
But it is not just established companies finding success in the West Coast. The region boasts a thriving start-up and tech scene as well. Consider Atomic Object, a business software design firm based in Grand Rapids, and a case study in Michigan's support for business creativity. Atomic Object was founded in 2001 by Carl Erickson, a computer science professor working with a network of Grand Valley State University students. The company set out to disrupt the software development industry by building business software people would actively want to use. Today, with support from the Michigan Economic Development Corporation, the company has expanded to Ann Arbor, creating new jobs and continuing its strategic growth.
Tetra Therapeutics, a West Michigan company founded in 2010 to develop innovative therapeutic products to treat cognitive impairment and memory loss has continued to thrive, in part through support from MEDC's Entrepreneurship & Innovation program, earning a Michigan Celebrates Small Business Award in 2018 and leading to the company's $500 million acquisition in 2020 by Shionogi & Co. LTD. But even as a wholly-owned subsidiary, Tetra remains based in West Michigan and continues to work on innovative therapeutic solutions for cognitive impairment.
Whether it's a global company or a growing startup, one thing that the West Coast offers in abundance is the unparalleled and affordable quality of life needed to attract and retain talent. Consider, living on the West Coast of the U.S. is nearly twice as expensive as Michigan's West Coast, which can boast hundreds of miles of freshwater coastline of its own.
Businesses who locate to this diverse and dynamic offer their workforce this low cost of living and a Pure Michigan quality of life – with support from the local and state levels and access to top talent from nationally recognized colleges and universities, including Grand Valley State University, Western Michigan University, Kalamazoo College and Hope College to name a few.
And families in Michigan have room to grow, raising their kids and vibrant communities brimming with opportunity from a thriving craft beer and farm to table food scene, to out-sized arts and cultural attractions including Frederik Meijer Gardens, the Air Zoo Aerospace & Science Museum, Art Prize, Tulip Time Festival and Binder Park Zoo.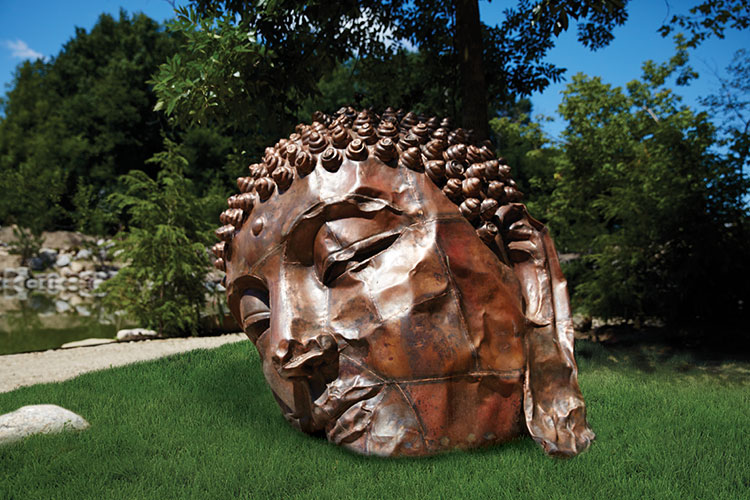 For more information on what makes the west coast of Michigan a great and affordable place for talent to live and work and for companies to do business, please visit https://www.michiganbusiness.org/why-west-coast/.
Contact Us