Shining a Light on the Tools & Resources Available for New or Expanding Companies
Wednesday, November 18, 2020
With greater challenges and options than ever before, companies can count on Michigan's programs and grants to address their needs.
Michigan is committed to providing support for companies investing and expanding their operations, and its programs are critical to setting companies up for success in the state as the state undertakes efforts to grow a more equitable and resilient economy.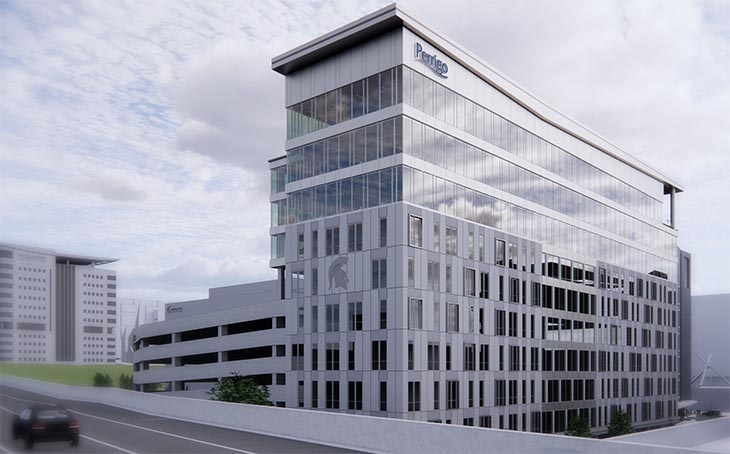 Companies from across industries leverage the Michigan Business Development Program, a performance-based program with three distinct thresholds and job qualification criteria for highly competitive projects creating jobs and/or providing investment. Recently, global consumer self-care provider Perrigo was awarded $2 million as the company establishes its North American Corporate Headquarters in Grand Rapids, generating $44.7 million in private investment and creating 170 well-paying jobs. Ohio-based Lordstown Motors Corp, a leader in electric light-duty trucks, also was awarded $1 million to establish its automotive R&D center in Michigan as part of the company's long-term vision of establishing an electric vehicle epicenter in the Midwest.
Other recent recipients of the Michigan Business Development Program include May Mobility, awarded $700,000 for its expanded operations in Ann Arbor; Navistar, awarded $500,000 for its eMobility center in Rochester Hills; Tipping Point Solutions, awarded a $75,000 Micro Business Development Program grant for its expansion in Sault Ste. Marie; Wacker Chemical Corporation, awarded $1 million for its North American Innovation Center & Regional HQ in Pittsfield Charter Township; and Waupaca Foundry, awarded $1.2 million for its new facility in Ironwood in Michigan's Upper Peninsula.
As 2020 has made clearer than ever, flexibility is key – and as Chicago-based auto insurer Clearcover learned, Michigan's tools and resources are designed with flexibility in mind. The company was awarded a custom package that includes a $3.5 million Michigan Business Development Program grant as well as a $400,000 Jobs Ready Michigan program grant for talent needs.
Jobs Ready Michigan exists to address the costs associated with recruiting and training individuals for occupations that are high-wage, high-skill, or high-demand, such as development of customized training plans, instructor and training materials costs, purchase of equipment related to training, construction of training facilities and on-the-job training costs.
Just as with the Michigan Business Development Program, the companies benefitting from Jobs Ready Michigan span the state and industries, including Hilite International and Detroit Manufacturing Systems, awarded $400,000 to train employees at its expanded auto parts production facility in Whitehall; Detroit Manufacturing Systems, awarded $1.5 million to transform its existing workforce and new 225 employees into the next generation of skilled workers at its expanded auto parts production facility in Detroit; and Packaging Compliance Labs, awarded $135,000 to implement a training and development "university" to put employees in a position for upward mobility.
For companies in the state, Michigan also has Collateral Support and Loan Participation Programs. These programs are designed to bridge a financing gap which may exist based on the credit policy of the senior lender. Innotec Corp a Zeeland, Michigan based manufacturer of LED lighting recently received a new working capital line of $14 million as a result of a $2.7 million loan from the Michigan Strategic Fund. The support will allow the company to pay off the previous lender and provide additional working capital that will lead to the creation of 23 jobs.
Michigan is committed to continual flexibility and a nimble approach that suits companies' needs in the moment. This year, the Michigan Economic Development Corporation (MEDC) launched 19 response programs in the wake of COVID-19 that supported more than 18,500 companies and retained over 146,900 jobs across all 83 counties.
The Michigan Strategic Fund (MSF), which oversees the Michigan Business Development Program and Jobs Ready Michigan, continues to innovate its toolkit of programs and financing to best equip companies locating and growing in Michigan. MSF has committed to updating all program guidelines, including Michigan Business Development Program, and in October 2020 updated program guidelines for the Michigan Community Revitalization program to ensure the projects supported reflect an organizational commitment to equity and resiliency, while making the program more accessible and the guidelines more streamlined moving forward.
Interested in learning more? Visit our Incentives & Taxes page, or contact Susan Proctor at proctors1@michigan.org or (517) 719-0393 .
Contact Us