Magna continues advancing mobility forward for all – all right here in Michigan.
For more than a century, Michigan has been synonymous with transportation and mobility. Building on that rich tradition, the state continues to lead the way in the development and production of next-generation automotive and mobility technologies in part thanks to the continued investments and growth of major companies like Magna.
As a global leader in the automotive supply industry, Magna makes everything from complete seat systems and electronics and powertrains to body and chassis systems and is the only auto supplier to engineer and assemble complete vehicles.
With more than 10,000 employees in Michigan across 30 facilities, Magna has had a longstanding commitment to the state. Since 2015 alone, Magna and its group of companies has committed to seven projects in the state, resulting in the creation of nearly 1,400 jobs and more than $273.1 million in private investment as a result.
In 2020, for example, Magna's seating division invested $35.4 million its Highland Park facility to support its new full-seat assembly contracts. This effort involved the creation of 480 jobs to support the remodeling of its current space, the addition of new automated storage and retrieval shipping systems and the redesign of all assembly lines throughout the facility.
Just one year later, the company expanded on that commitment with the announcement of a new, state-of-the-art manufacturing facility in St. Clair, which would be built under the company's newly created entity, Magna Electric Vehicle Structures, allowing it to implement and operate the new facility to produce complex structural battery enclosures for electric propulsion vehicles. The facility, which will build battery enclosures for General Motor's new GMC Hummer EV, will generate a total private investment of $70.1 million and create more than 300 jobs over the next five years.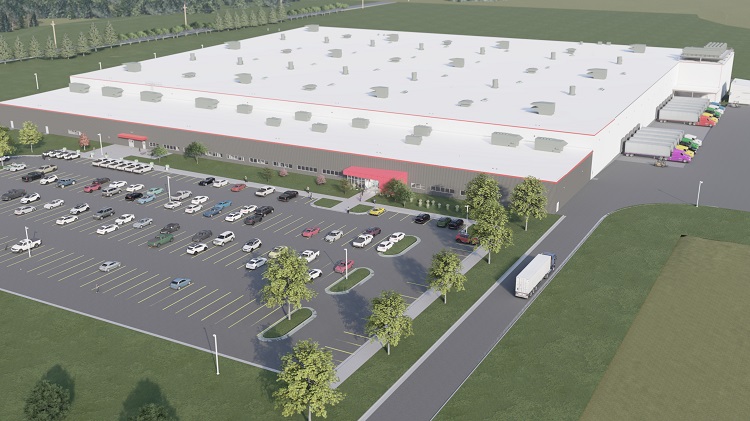 "Bringing this new battery enclosure technology to market is another exciting example of Magna's ability to deliver full-system solutions to automakers especially as they work toward a lower emissions future," said John Farrell, President of Cosma International, Magna's body and chassis group. "The move toward electrification allows us to rethink what is possible and demonstrate how we can leverage our core strengths to continue to bring customers innovative solutions that help them meet their goals, no matter how challenging."
Magna selected the St. Clair location over competing sites in the Midwest, underscoring the continued strength of Michigan's mobility and EV ecosystem. In December 2021, Magna built on that commitment through an additional $23.6 million investment at its Cosma Body Assembly plant in Lyon Township where it created 68 jobs.
In October 2022, Magna announced three investments in St. Clair, Highland Park and Shelby Charter Township with support from the Michigan Strategic Fund, further strengthening Michigan's leadership position in automotive manufacturing and future mobility.
The projects include:
Magna Electric Vehicle Structures investing an additional $426.6 million at its St. Clair facility, adding 920 new jobs
Magna Seating investing $3.7 million in Highland Park, creating 490 jobs
Magna Powertrain investing $96 million, creating 159 jobs in Shelby Twp.
In total, the projects are expected to generate a capital investment of more than $526 million and create 1,569 jobs for Michigan residents.
With its longstanding commitment to the state, Magna knows the benefits of Michigan's deep pool of highly skilled talent, connected location and high quality of life means it will continue to be a home for opportunities in the years to come.
Through the commitment of the MEDC and the longstanding investments from Magna – as one of the largest and most respected automotive suppliers in the world – it is clear that the next generation of mobility and electrification technologies will continue be designed, developed, tested, and built right here in Michigan.
To learn more about why companies are choosing Michigan, visit michiganbusiness.org/pure-opportunity.