● Magna adding 304 jobs, investing $70.1 million in St. Clair with support from the Michigan Strategic Fund ● New state-of-the art facility will build battery enclosures for GM's new GMC Hummer EV ● Project solidifies company's presence in state, underscores Michigan's leadership in advanced auto manufacturing and future mobility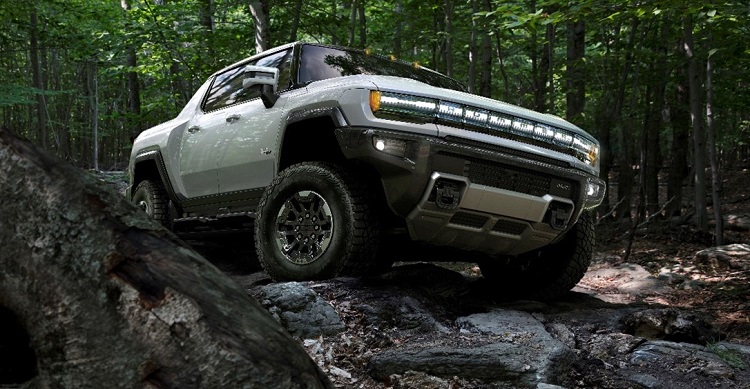 LANSING, Mich. – Gov. Gretchen Whitmer today announced Magna International is constructing a new manufacturing facility in St. Clair to build complex battery enclosures, a project that will generate $70.1 million in private investment and create 304 jobs for Michigan workers.

"This investment by Magna will create great jobs for our state's talented workforce as we continue to implement our Michigan Back to Work plan to get Michiganders back on their feet," said Governor Whitmer. "This announcement reaffirms Michigan is transforming along with the automotive industry to ensure the next generation of mobility and electrification is designed, developed, tested, and built right here in our state."

Magna Electric Vehicle Structures-Michigan, Inc. is a newly created entity of Magna International, Inc, a global automotive supplier whose roots in the auto industry go back to 1957. Today, Magna makes everything from seats to powertrains and is the only auto supplier to build complete vehicles. Magna currently has more than 10,000 employees located here in Michigan.

Magna Electric Vehicle Structures was formed for the purpose of implementing and operating a new facility that will produce complex structural battery enclosures for electric propulsion vehicles. The company has been awarded a new program for the all-new 2022 GMC Hummer EV, set to begin initial production at GM's Factory Zero facility in Detroit-Hamtramck this fall. The program will support Magna's electrification strategy, which is a key priority for the company to increase its leadership position in the battery frame market.

The company plans to construct a 345,000-square-foot facility with the ability to support an expansion of up to 1,000,000 square feet in the city of St. Clair, a project that will generate a total private investment of $70.1 million and create more than 300 jobs over the next five years. As a result of the investment and job creation, Magna has been awarded a $1.5 million Michigan Business Development Program grant that will be awarded over time as jobs are created. Michigan was chosen over competing sites in the Midwest.

"Bringing this new battery enclosure technology to market is another exciting example of Magna's ability to deliver full-system solutions to automakers especially as they work toward a lower emissions future," said John Farrell, President of Cosma International, Magna's body and chassis group. "The move toward electrification allows us to rethink what is possible and demonstrate how we can leverage our core strengths to continue to bring customers innovative solutions that help them meet their goals, no matter how challenging."

The project contributes to the ongoing efforts of the Michigan Economic Development Corporation to strengthen Michigan's leadership in advanced manufacturing and become the epicenter of autonomous and electric vehicle manufacturing in the U.S. Magna has developed training and mentorship programs that provide for advancement within the organization and also offers an executive leadership program, which works directly with local school districts and colleges to help build out an employment pipeline. Jobs created through this investment will include managers, engineers, administrative assistants, operators, and more.
For information on careers with Magna, visit https://www.magna.com/company/careers.

Magna has had a longstanding commitment to Michigan, with expansions in Highland Park and Newaygo in the past two years that generated a total investment of more than $80 million.

"This investment and Magna's continued growth in Michigan demonstrates the strength of our mobility and EV ecosystem, as well as our state's continued automotive manufacturing prowess," said Michigan Economic Development Corporation CEO Mark A. Burton. "This expansion means good jobs and ongoing economic opportunity for our residents and is a strong signal that long-term economic recovery efforts are continuing to take root across the state."

"We're excited to see more Industry 4.0 jobs coming to St. Clair County," said St. Clair County Economic Development Alliance CEO Dan Casey. "We look forward to working with Magna Electric Vehicle Structures to develop new training resources to support the company's growth."
About Michigan Economic Development Corporation (MEDC)