Gov. Whitmer Announces 570+ Jobs, Continued Investment in Small Businesses and Training Opportunities
LANSING, Mich. – Today, Governor Gretchen Whitmer joined the Michigan Economic Development Corporation in announcing Michigan Strategic Fund approval of a wide range of projects underscoring the state's dedication to making Michigan a business-friendly state and supporting projects that create places for talent and visitors alike to enjoy and build a future.

In total, the projects approved today during MSF's board meeting are expected to generate more than $67.1 million in investment around the state and create 577 jobs for Michiganders.

"Today's investments will help us continue to drive economic growth in Michigan by boosting support for our state's small businesses and high-tech entrepreneurs, expanding on our leadership in the critical future mobility industry, revitalizing communities around the state, and supporting training and apprenticeship opportunities for our world-class workforce," said Governor Whitmer. "Together, we can continue to send a clear message that everyone is welcome to make it in Michigan. We will keep our foot on the accelerator to continue winning projects, creating good jobs for our residents, and investing in vibrant places so we can build a brighter future for Michigan. Let's get it done."

New programs will support Michigan's small businesses and accelerate high-tech innovation

The Michigan Strategic Fund today approved the new Small Business Support Hubs program aimed at supporting Michigan's small businesses that were disproportionately impacted by COVID-19. The program will deploy a one-time appropriation of $75 million in American Rescue Plan Act funds to bring new and more comprehensive resources to small businesses across the state and will provide funding to entrepreneurial hubs for operations, programming, deployment of business support services, and direct grants to small businesses.

The program is intended to bring new and more comprehensive resources to businesses in diverse, rural and underserved communities, ultimately cultivating a more inclusive and accessible entrepreneurial ecosystem.

Read the full announcement on the Small Business Support Hubs program.

The Michigan Strategic Fund also approved the new Michigan Innovate Capital Fund Program, which will award incentives to nonprofit organizations that operate fund programs to invest in pre-seed and startup stage competitive edge technologies that require capital in the earliest stages of the commercialization process. To qualify, organizations must demonstrate an ability and willingness to invest in high growth technology-based companies that are primarily in the earliest stages of commercialization.

Nonprofits that have previously received financial support from MSF or MEDC are eligible to apply; those that have not received previous funding from MSF or MEDC but deploy capital exclusively in the state of Michigan and can demonstrate how they will use funding to create jobs and drive sustained, long-term growth are also eligible. Preference will be given to nonprofits based in underserved locations that clearly address the funding gap in underrepresented industries.

The program received a $23 million allocation from the Jobs for Michigan investment fund and awards of up to $5 million will be made to qualifying organizations. The program represents another effort by the state to continue growing a vibrant and robust entrepreneurial ecosystem, building on the state's proactive efforts to capture federal funding available through the Michigan Small Business Venture Capital Program, support for the Michigan Venture Capital Association's Venture Fellows program and more. Together, these efforts are creating an environment that supports the attraction and retention of venture-backed competitive edge technology companies in Michigan.

European engineering services provider Expleo bringing new R&D center, nearly 200 high-wage jobs to Oakland County

Expleo USA Inc. in North America offers a range of services, including engineering, quality assurance, digital transformation, and consulting to clients in the aerospace, automotive, financial services, and healthcare industries. Expleo has a long history in vehicle engineering development and testing and is experiencing increased demand for its electronic, mechanical and digital engineering services.

Expleo is establishing its first North American research and development facility in Michigan. The company is still evaluating locations in Oakland County for its new operations, which will represent the company's first R&D facility in North America. The project is expected to generate a total capital investment of more than $2 million and create 196 high-wage jobs with the support of a $3 million Michigan Business Development Program performance-based grant.

Michigan was chosen over competing sites in Canada, the Midwest and locations in the southern U.S. The company cited Michigan's significant automotive presence, the state's engineering talent, proximity to established relationships with its current suppliers and customers, and Michigan as a welcoming state for its employees to live, work, and play as deciding factors in it choosing to build its future in Michigan.

The new space in Michigan, which will house an engineering team and will allow for additional employees as the company continues to grow, will be part of the company's long-term strategy to secure future business with customers in the auto industry.

"Expleo has a proven track record of supporting automotive businesses worldwide to engineer electronics and digital services integrating the latest technologies and trends; particularly green mobility & software-defined vehicle new architecture," said Expleo Executive Vice President of Automotive Marcus Ganguin. "With our move into Oakland County, Michigan, we will be able to partner with its community of automotive businesses to provide the deeply integrated engineering and technology services needed to address the most pressing challenges facing our industry such as e-mobility."

The project further builds on Michigan's global leadership in future mobility in vehicle electrification and could lead to future investment by the company in the state. The Detroit Regional Partnership has agreed to assist the company with marketing, recruitment and training support. For information on careers with Expleo, visit here.

"Global companies continue to recognize the Detroit Region as a premier innovation destination and entry point to the North American market and we were proud to help our partners secure this project," said Maureen Donohue Krauss, president and CEO of the Detroit Regional Partnership.

This project was first announced by Gov. Gretchen Whitmer on June 20, when she joined leaders of Expleo and members of Team Michigan at the company's headquarters in Paris as part of her European investment mission to Paris and Germany. Read the announcement here.

"We enthusiastically welcome Expleo USA and their 200 new employees as they make Oakland County their base for U.S. operations," said Oakland County Executive Dave Coulter. "As one of the top three counties in the country with foreign direct investments, Expleo USA made a great decision to locate in Oakland County. We are proud to be part of tri-county region that has the highest concentration of engineers in the country, the home of the U.S. Centre for Advanced Manufacturing and multiple state-of-the-art research and development companies. All of these factors combine to create a rich environment for future success and the Oakland County team is ready to support Expleo USA as they start their U.S. mobility operations."

Community revitalization projects bring needed housing, new vibrancy to Grand Rapids, Petoskey, Whitehall


Talbot Quimby, LLC plans to construct a four-story, mixed-use development on currently vacant land in the Creston neighborhood of Grand Rapids. The building will include 49 studio, 20 one-bedroom and three two-bedroom residential units, a café on the first floor and a common area. The project will also include the renovation of public sidewalks, curbs and gutters.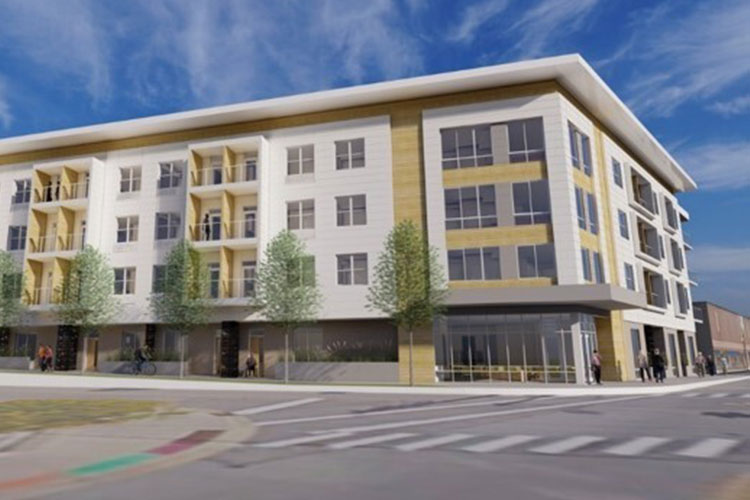 The project is expected to generate a total capital investment of $14.8 million and create three full-time equivalent jobs, in turn transforming underutilized property, improving the appearance of the neighborhood and bringing new vibrancy and housing to the community. It will also increase economic vitality and foot traffic for the area businesses.

"We are very excited to bring this new project to Grand Rapids' vibrant Creston neighborhood," said Developer Ryan Talbot. "MSF's participation enables us to deliver competitively priced, high quality housing units despite recent cost and interest rate headwinds. Additionally, this project incorporates many sustainability enhancements like an all-electric design, EV charging, solar panels, a green wall, and more that ensure it's a positive addition to the neighborhood for decades to come. The folks at the city of Grand Rapids, the MEDC, and the Creston Neighborhood Association have been incredibly helpful in making this project happen. As a native Michigander who recently moved back after years developing real estate in the Pacific Northwest, I am amazed at how efficient, helpful, and professional all of the city and MEDC staff has been. It is a night and day difference compared to where I came from and I am very excited to continue developing here in Michigan."

Today, the project received approval of a $2.65 million Michigan Community Revitalization Program performance-based loan participation. In addition, the City of Grand Rapids Brownfield Redevelopment Authority received MSF approval of $367,680 in state tax capture for the reimbursement of brownfield activities at the site.The city of Grand Rapids is supporting the project through the local portion of the brownfield plan valued at $213,390 and is also participating in a Neighborhood Enterprise Zone tax abatement valued at approximately $1.4 million. The city of Grand Rapids is certified with MEDC's Redevelopment Ready Communities program.

"We're glad to support Ryan's residential infill project which contributes to our priority of providing quality housing options at all price points across the City," said City of Grand Rapids Assistant Economic Development Director Jonathan Klooster. "We all know there is significant demand for more housing across the state. Adding residential density on a property that has been vacant for many years along the Plainfield Avenue corridor helps address this need, and also supports the many great businesses in the Creston Business District. The success of projects like this depends on collaboration from all stakeholders, particularly in the current environment. We are grateful to MEDC/MSF for its partnership in this and many other projects that continue to move the needle on our shared community development priorities."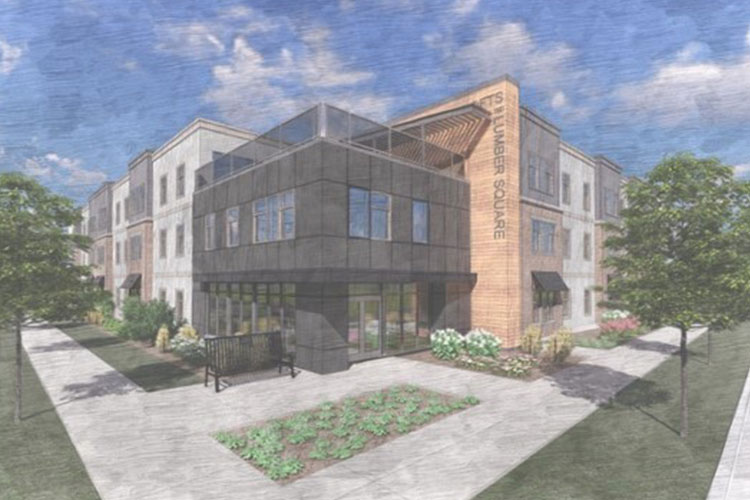 The Northern Homes Community Development Corporation and G.A. Haan Development, LLC, in partnership with the Petoskey-Harbor Springs Area Community Foundation, plan to redevelop vacant property into a residential development in the Old Town Emmet neighborhood in the city of Petoskey. When completed, the Lofts and Lumber Square will include 60 new residential rental units and onsite parking. All units will be offered to residents who fall within 80 to 120 percent of area median income.

The project will make site improvements including the removal of various foundations throughout the property as well as public infrastructure improvements. The city of Petoskey will add enhancements to the neighborhood by extending the existing Greenway Corridor, a multi-modal non-motorized trail system.

The project is expected to generate a total capital investment of $16.6 million and create three full-time equivalent jobs with the support of a $3.33 million Michigan Community Revitalization Program performance-based loan participation. The County of Emmet Brownfield Redevelopment Authority also received MSF approval of $1,430,195 in state tax capture for the reimbursement of brownfield activities at the site. In addition, the project has been awarded a $585,000 grant from the Michigan State Housing Development Authority.

The project is also receiving a $2.5 million grant from the Revitalization and Placemaking (RAP) program, which is intended to repurpose vacant, underutilized, blighted or historic buildings and place-based infrastructure to address impacts of COVID-19. The program utilizes $100 million in federal American Rescue Plan dollars to support investments that will repurpose vacant, underutilized, blighted or historic buildings and place-based infrastructure.

"The Community Foundation knows that our community and our local economy are being impacted by the lack of attainable housing," said Petoskey-Harbor Springs Area Community Foundation Executive Director David "DJ" Jones. "With this project we saw a unique opportunity for philanthropy to help close the funding gap to build workforce housing within walking distance to downtown Petoskey, schools and the hospital."

The project will bring much-needed workforce housing to a long-vacant site in a transitioning neighborhood of Petoskey. It is expected to speed up development of other properties in the neighborhood, and will bring new density and vibrancy to the community.

"We are excited to have a role in this project that has a positive impact on the neighborhood, provides homes for local residents and supports our local businesses," said Northern Homes Community Development Corporation Executive Director Jane MacKenzie. "Northern Homes will ensure the Lofts at Lumber Square will remain a community-based workforce housing asset for the long term."

The city of Petoskey is supporting the project through the approval of the local portion of the brownfield work plan valued at $1,587,095. Petoskey is certified with MEDC's RRC program.



115 Lake Street, LLC plans to construct a mixed-use development on a vacant site that was the former home of the Pinheads Bowling Alley in downtown Whitehall. When completed, the project will consist of commercial space on the first floor, 32 units of attainable rental housing on the first, second, and third floors, and lower-level parking.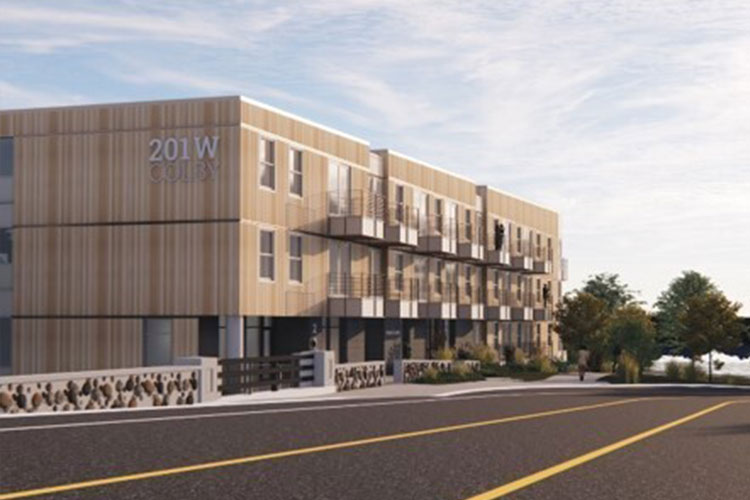 The project will bring much-needed housing as well as new employees and visitors to downtown Whitehall and is expected to strengthen the economy and add to the vitality of the community. It will also improve the appearance of the area and serve as a link between downtown to Goodrich Park and the White Lake shoreline.

The project is expected to generate a total capital investment of $8.6 million and create five full-time equivalent jobs, supported by a $1.5 million Michigan Community Revitalization Program performance-based grant. The city of Whitehall is participating in a Commercial Rehabilitation Act tax abatement valued at approximately $733,000 over a period of 10 years. The city also has plans to make public improvements to the park and surrounding infrastructure, including construction of a switchback bike/pedestrian trail adjacent to the site that will tie the downtown to the park. The city of Whitehall has achieved the "Essentials" designation with MEDC's RRC program.

"The city of Whitehall is grateful for the continued partnership and support of the MEDC," said Whitehall City Manager Scott Huebler. "The 115 Lake Street, LLC project will be a significant addition to our downtown. This is truly a cooperative success story among private and public entities at the local and state levels."

State approves support for skilled labor expansion, training opportunities in Howell

The Operating Engineers' Local 324 Journeyman and Apprentice Training Fund, Inc. (OE324) represents more than 14,000 members in the operating engineering field. OE324 offers classroom and on-the-job training at its two facilities, located in Detroit and Howell. The organization currently has 425 full-time equivalent employees.

OE324 plans to construct a new $25 million, 108,000-square-foot training facility in Howell that will include a training arena, a wash bay, and finished areas for classroom and offices. The project is expected to create 370 jobs within two years. The Michigan Strategic Fund today approved $3.25 million in collateral support from the Michigan Supplier Diversification Program as a part of Independent Bank's loan to fund the construction of the facility.

For information on careers with OE324, visit oe324.org/careers/.

"Today's agenda demonstrates Team Michigan's commitment to the Make it in Michigan strategy by investing in the kinds of projects that will support our vibrant places and world-class people for generations to come," said Michigan Economic Development Corporation CEO and Michigan Strategic Fund President and Chair Quentin Messer Jr. "We are grateful to Governor Whitmer, legislators from both parties, and local officials for their continued support for our programs, and we appreciate the ongoing hard work of the Michigan Strategic Fund board. We will continue working to win projects, invest in places and support our people as we encourage businesses of all sizes to make it in Michigan."


About Michigan Economic Development Corporation (MEDC)