In Summer 2022, the MEDC hit a major milestone in support of crowdfunded community projects – $10 million in matching grant funds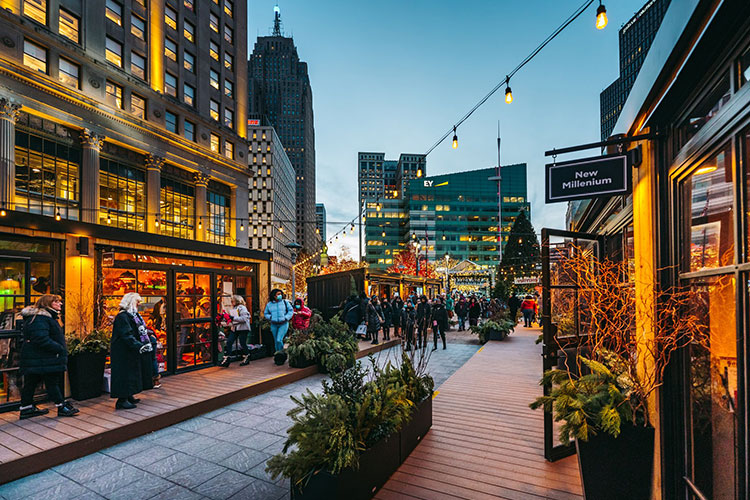 Thriving places help define a community's economic vitality – from bike trails and pocket parks to public sculpture projects, they contribute to a strong quality of life, help attract and retain talent and grow stronger local economies. And MEDC remains committed to supporting these efforts across Michigan.
Created by the MEDC in 2014 in collaboration with the Michigan Municipal League and Patronicity, Public Spaces Community Places (PSCP) is a public placemaking initiative and the first program of its kind in the country. Through PSCP, local residents can use crowdfunding to be part of the development of strategic projects in their communities and be backed with a matching grant of up to $50,000 from the MEDC.
In Summer 2022, the MEDC hit a milestone with $10 million in matching dollars awarded to more than 300 projects across the state of Michigan since 2014 – from the Copper Country Curling Club in Calumet and an off-leash dog park in Detroit to the Bright Walls Mural Festival in Jackson.
"This milestone is proof positive of the impact of investing in our local communities," said Michele Wildman, Executive Vice President of Economic Development Incentives at the MEDC. "In collaborating with local communities and partners, we are pleased programs like Public Spaces Community Places give us the opportunity to match the enthusiasm and dollars needed to develop attractive places across Michigan."
Communities, non-profits and municipalities can submit projects by applying for a Patronicity crowdgranting campaign. Founded in Detroit in 2013, Patronicity uses crowdfunding as a catalyst for placemaking and community development. Through Patronicity, the PSCP program has a 97% success rate for funded campaigns.
"People know that if they give $20, the MEDC is going to match it and give $20 more. It was so beneficial to us. People who donated, even if they don't curl, they know what Copper Country Curling Club is. They know how cool it is in the community, and they feel like they had a part in it. The warm room added such a social element to our club that we did not have before. It would not have happened without the MEDC."
"This program has allowed me to get to know some of the 'do-ers' from our state's tiniest towns and largest cities, and in the process, I have come to understand that Michiganders are powerful and driven placemakers," said Mahala Clayton, Michigan Director at Patronicity. "Hitting this milestone is a reminder of the tremendous impact that communal investment can have. The Public Spaces Community Places program simplifies the traditional granting process and allows for good work to happen across our state. It is a joy to support this work."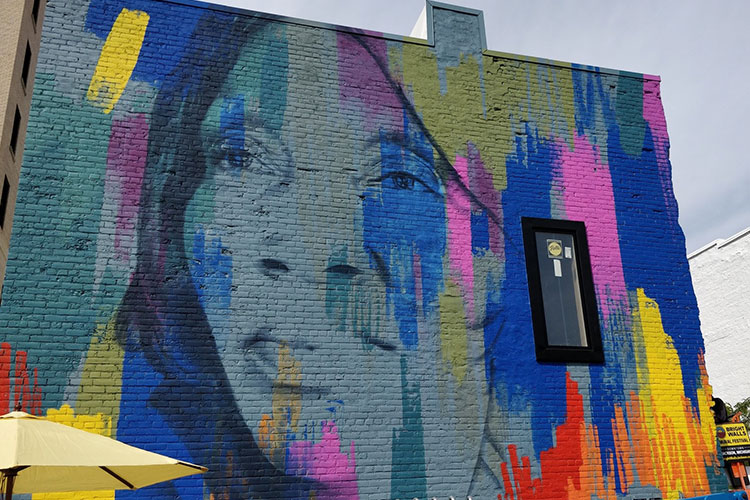 Looking ahead to the future of the program, the PSCP initiative is providing additional incentives for projects that focus on accessibility. The MEDC will offer up to a $25,000 match for new public space projects that are "universally designed" in addition to the maximum $50,000 match provided for the activation of new public spaces. The program will also be available to existing public spaces that are upgrading with universal design elements. As part of this roll-out, the MEDC will provide robust resources for communities and groups looking to learn more about universal design.
Recent universally designed projects with successful PSCP campaigns include Window on the Waterfront Nature Play Park in Downtown Holland and Kids Cove All Inclusive Playground in Marquette.
"For the first time in 17 years we will have a space where we can engage the community through storytelling programs, and also make that space available to the people who need a gathering space. With this new space we can have short run exhibitions, plan workshops for the community, and engage the local community. This adds a whole new dimension to our plans for the future."
Learn More
The MEDC is helping build vibrant communities across Michigan. If you have a passion to help make a great new public space in your community, learn more about the Public Spaces Community Places program at miplace.org/programs/public-spaces-community-places/.
Visit Patronicity to learn about projects you can support throughout the state of Michigan.
Contact Us