Clay McAndrews and Leslie Youngdahl have three things in common: their love for each other, murals and the Jackson community. Combine them and you get Bright Walls, a mural festival in Jackson, Michigan.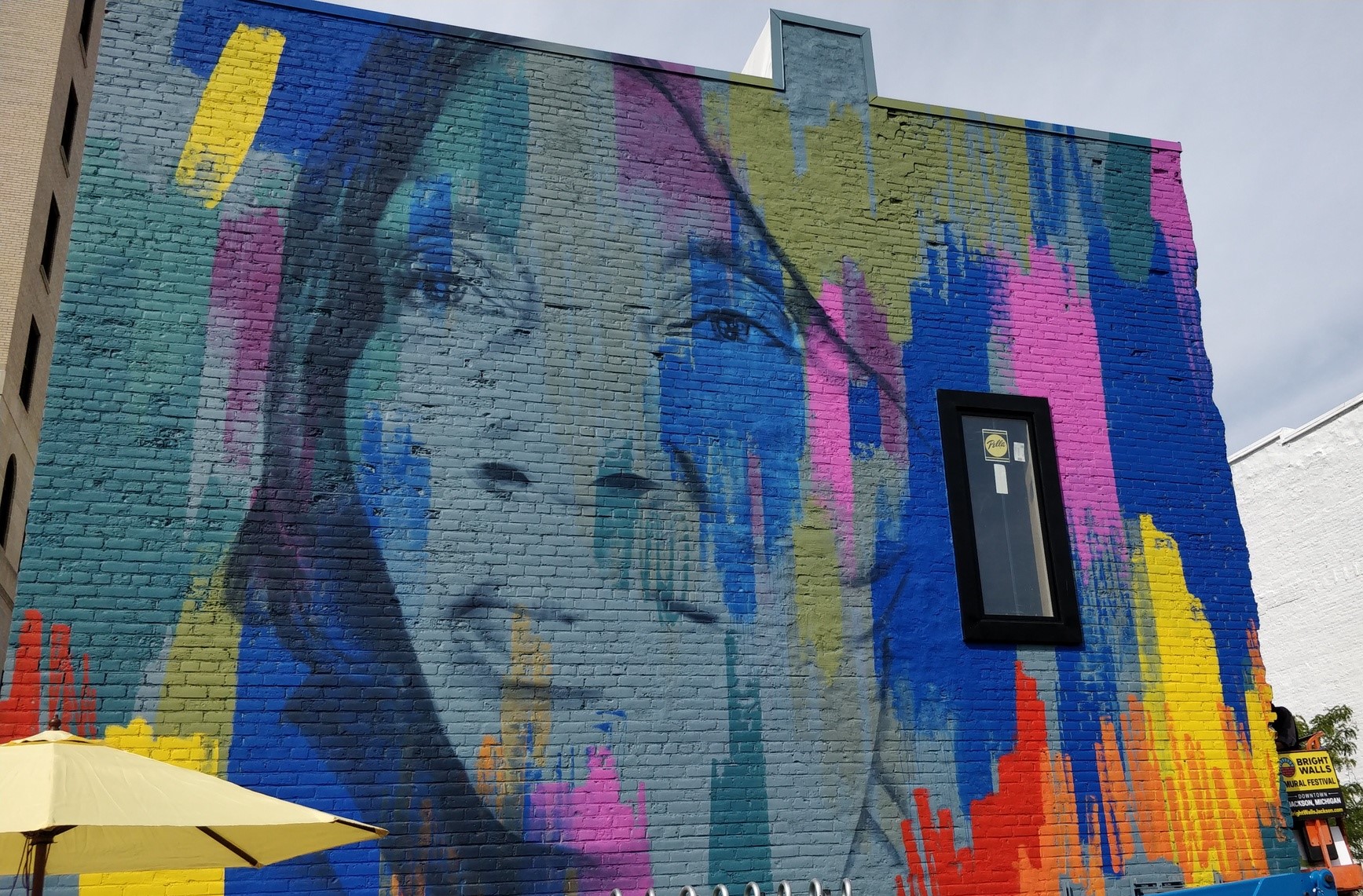 Clay McAndrews and Leslie Youngdahl had a passion for finding the most impressive wall art as they traveled around Michigan and the U.S. The couple went from city to city taking photos in front of whimsical murals that covered the outside of buildings. In September 2017 when McAndrews wanted to propose to Youngdahl, he knew there was no better backdrop than a mural; finding one in Boston with the word "LOVE" splayed across was the cherry on top. Not only was this the start of a new chapter for McAndrews and Youngdahl, but the city of Jackson too as this was the moment the idea behind Bright Walls Mural Festival was born.
Two months after the proposal, McAndrews brought the idea for Bright Walls back to the Jackson Young Professionals. Together they were determined to make Jackson into a destination, putting their city and community on a worldwide stage. They put together a team of young professionals with a variety of skillsets and went to work on getting the artists, local businesses and city officials on board. The city was all in from day one and in January 2018 the planning for the first Bright Walls Mural Festival was officially underway.
"When we got started, we had no idea if we would raise the money necessary to put on this inaugural event. Yet every business we talked with agreed to help in some way; it was not a hard sell," said McAndrews, founder and co-director for the Bright Walls Mural Festival.
Bright Walls kicked off in October 2018 hosting 14 artists from around the world. The festival included six days of free activities for the community, showcasing the artists' talents as they painted giant works of art alongside local artists, businesses and musicians. Due to its enormous success, the Bright Walls team knew they wanted to do the festival again, utilizing another block in downtown Jackson. But to make the event bigger and better, they had to increase their budget to match.
To help Bright Walls reach its goal of $320,000, the Michigan Economic Development Corporation's (MEDC) Public Spaces Community Places program partnered with Patronicity for a matching grant. If the public raised $50,000, the MEDC would match that donation.
The support from the MEDC and other sponsors helped make the second festival, held in September 2019, a success. Festival goers saw 21 new murals being painted by artists from around the world including Michigan, New York, South Africa, Australia and more. Bright Walls more than doubled their attendance, bringing in about 32,000 visitors to downtown this year as compared to the estimated 12,000-14,000 last year.
Not only has Bright Walls put Jackson on the map, it has created other lasting effects as well. The funds raised helped activate an underutilized block downtown, creating more traffic to the area. Lights were installed around the murals, illuminating new walking paths, thus creating a safer environment.
Visitors from around Michigan and other states travel to Jackson to see the murals thanks to social media and word of mouth. The artists have shared images of their murals on their social media accounts, garnering more attention for the city of Jackson.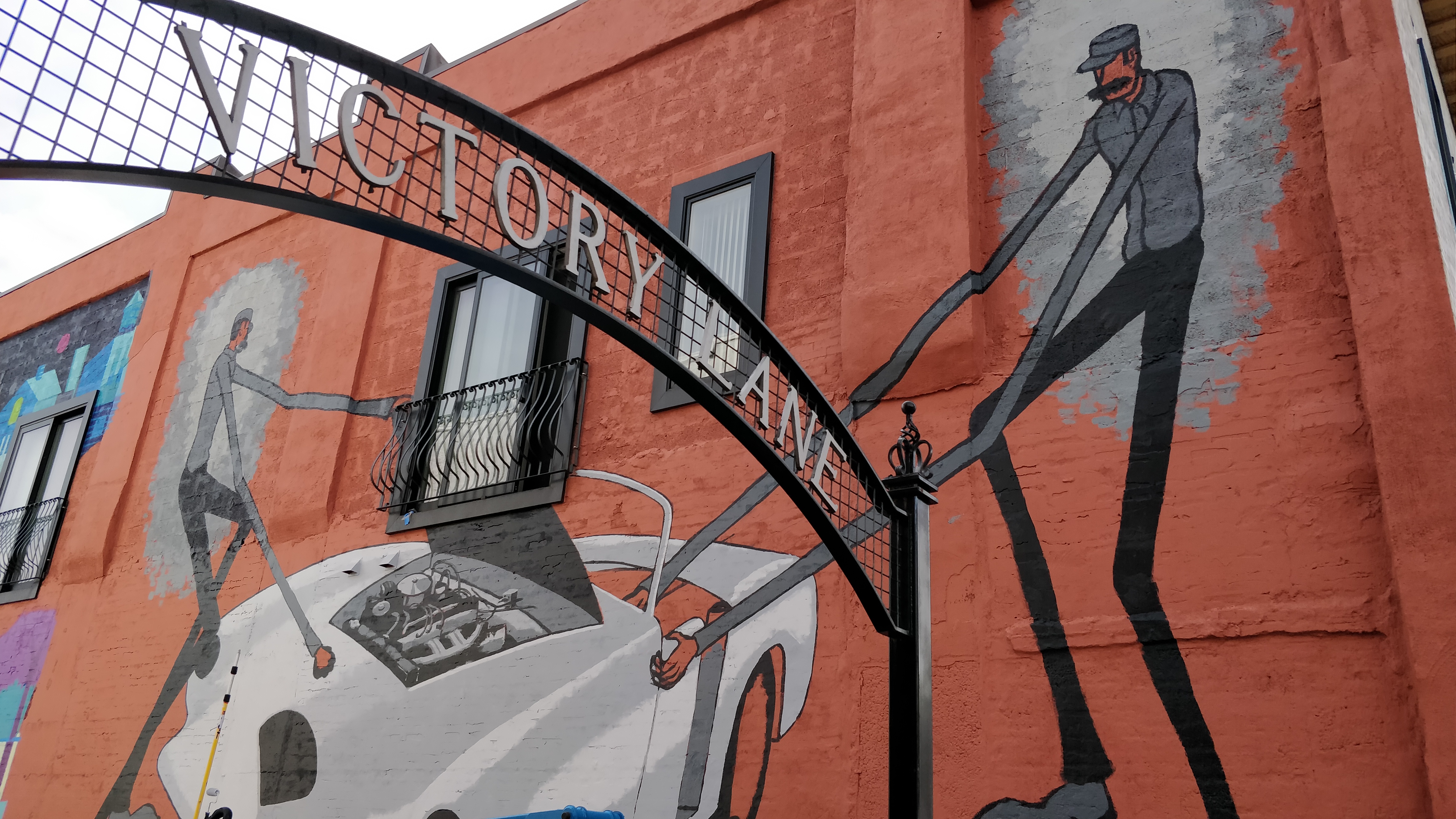 "Even after the festival we still see amazing foot traffic. The city says it's the biggest thing to happen in downtown in decades," McAndrews stated. "My wife and I created fond memories for many years by taking photos in front of murals, and now people can make their own memories right here in Jackson."
For more information about Public Spaces Community Places crowdfunding initiative, visit miplace.org.