Michigan: Accelerating Innovation in Manufacturing
With a focus on collaboration, Michigan is helping manufacturers make the transition to Industry 4.0 through education and strategic partnerships
Michigan has been known for its prowess and productivity in manufacturing for more than 120 years and possesses the workforce, resources and high-tech ecosystem to help forward-thinking companies align themselves with Industry 4.0.
Defined as the convergence of digital and physical technologies within the manufacturing sector, Industry 4.0 includes a collection of six emerging sectors such as: connected factories; data analytics; modeling, augmented and virtual reality; 3D printing; advanced robotics; and cybersecurity. Michigan is already well-equipped to be a leader in these sectors by positioning its workforce and its companies at the forefront of these technologies.
With the fifth-largest advanced manufacturing workforce in the country, employing more than 13,600 workers in industries related to Industry 4.0, Michigan is leveraging its traditional manufacturing strengths and assets to continue to secure its place as the leader in high-tech manufacturing. Today, Michigan is focused on helping its manufacturers make the critical transition to Industry 4.0 through education, programming and strategic partnerships.
Building on a track record of success through collaboration, the Michigan Economic Development Corporation (MEDC) introduced a signature Industry 4.0 initiative in December 2020. Partnering with Automation Alley and the Michigan Manufacturing Technology Center (MMTC) to implement a multi-pronged effort to support more than 6,000 of Michigan's small and medium manufacturers, the initiative aims to prepare them to adopt Industry 4.0 technologies by 2025.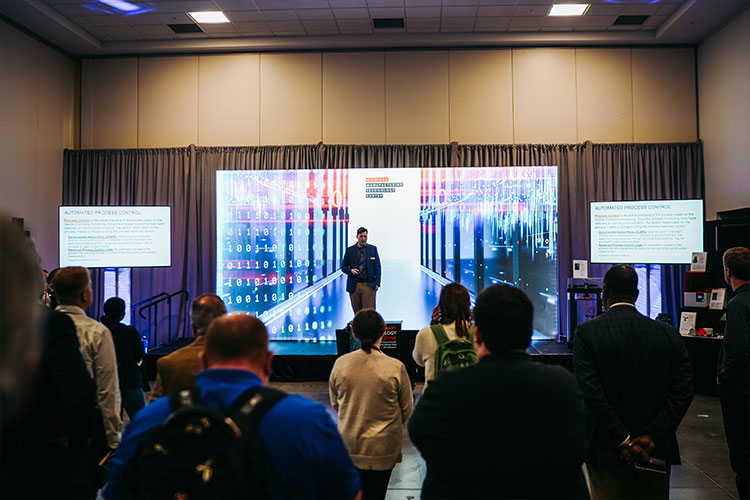 Michigan is also home to the innovative Industry 4.0 Accelerator, which is the first of its kind in North America, providing resources to support startups developing industry 4.0 technologies and to support Michigan's manufacturers in adopting these technologies.
To increase awareness of the importance and resources available for Industry 4.0 readiness and to ensure long-term competitiveness of the state's manufacturing sector, this initiative supports Michigan's manufacturing community in the benefits of adopting these advanced technologies for both businesses and their workforce. The MEDC's Industry 4.0 initiative aims to help Michigan's manufacturers understand and implement these types of advanced technologies, while building a robust pipeline of Industry 4.0-ready talent.
This initiative is a proactive effort to ensure the adoption of automation and technology in manufacturing serves as a competitive advantage, rather than a vulnerability for the manufacturing sector and workforce. By implementing Industry 4.0 technologies, businesses can be more responsive to customer demand while striking a balance between superior quality and lower costs.
In December 2022, the Michigan Strategic Fund approved an additional $1.5 million in grant funding to support Industry 4.0 awareness and preparedness and increase technology adoption, with six nonprofit organizations approved by MSF to administer the grant funding across the state. The Industry 4.0 Technology Implementation Grant program provides assistance to small manufacturers looking to adopt Industry 4.0 technologies and in turn, make transformational change to business, process and culture.
To date, the grant program has played a major role in helping small and medium-sized manufacturers adopt and implement key Industry 4.0 technologies. For example, Becker Metal Works, one of the Industry 4.0 grant awardees announced in December 2022, received a $25,000 grant to purchase a wax 3D printer for its foundry. Based in St. Clair, Becker Metal Works provides investment castings to the medical, energy, machine tool, food process, chemical and defense industries.
"We have been including Industry 4.0 equipment in our strategic plan for several years and with this funding, we are able to take that next step," said Becker Quality Systems/Compliance Assurance Professional Erica A. Guice. "Since we started our first production run, we have not had castings look this near-perfect in decades. We look forward to increasing our production by receiving better raw materials and beginning rapid prototyping and advanced manufacturing for other clients."
Autaza, a software and hardware startup based in Ann Arbor, Mich., was the first company to receive funding from the Industry 4.0 Accelerator in October 2020. Its robotic quality inspection system uses patented artificial intelligence and cameras to detect dirt, bubbles, scratches or other defects in the paint on vehicles and other surfaces in a manner far superior to human inspection. The company aims to make inspections safer and more streamlined.
Based in Detroit, Mich., Andonix is a manufacturing technology solutions business that also found success through support from the Industry 4.0 Accelerator. Andonix received $110,000 in funding from the initiative in June 2021, which supported their work as a disruptor in the Industry 4.0 space.
Ultimately, adopting Industry 4.0 technologies is how manufacturers will be able to compete against the global manufacturing competition – and win. Both Automation Alley and the MMTC are critical partners in positioning manufacturers for success with Industry 4.0 technologies. Building on its reputation as Michigan's Industry 4.0 knowledge center, Automation Alley provides outreach and Industry 4.0 readiness assessments to manufacturers across the state.
For example, Automation Alley's Project DIAMOnD jumpstarted digital transformation by creating the largest blockchain-enabled 3D printer network in the nation, which consists of 300 connected 3D printers distributed to small- and medium-sized manufacturers through its grant program. The sheer number of printers, connected through optimal security technology, is democratizing Industry 4.0 application and accessibility for even Michigan's smallest manufacturers.
MEDC is also collaborating with MMTC on the initiative to provide outreach, training events and Industry 4.0 technical assessments to Michigan manufacturers. As part of these efforts, MMTC is advancing adoption of Industry 4.0 technologies by Michigan manufacturers through development in areas including assessments, personalized plans and course trainings. This builds on MMTC's ongoing partnership with the MEDC to help Michigan manufacturers work smarter, compete and prosper in an increasingly evolving business environment.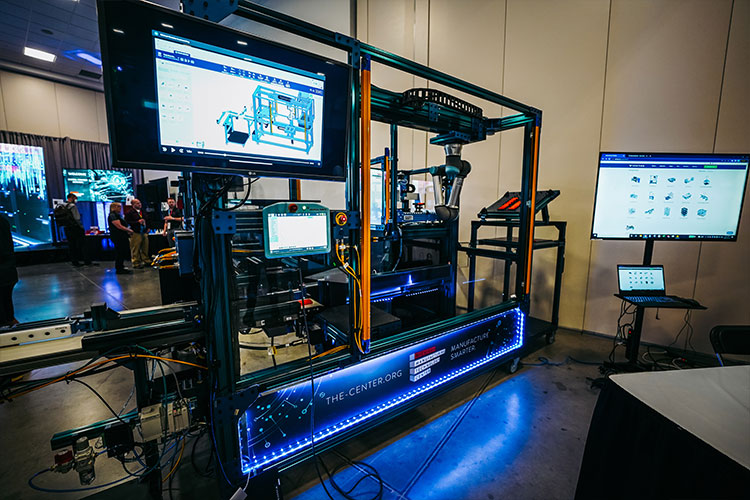 Based out of Jenison, Mich., Nu-Wool experienced these benefits firsthand, as a third-generation, family-owned business that is the oldest company in the cellulose manufacturing industry. By tapping into support from Feyen Zylstra LLC, a Michigan-based based industrial technology company specializing, in part, in Industry 4.0 solutions and the MMTC, Nu-Wool mastered its new robotics system, which paid for itself in increased efficiency within just two years. The benefits to the company are significant. And thanks to the robust advanced manufacturing ecosystem touching every corner of the state, Nu-Wool was able to bring its business into the 21st century by leveraging Michigan-based partners, resources and talent.
In July 2023, digital manufacturing services provider Shapeways Holdings announced it would be expanding in Livonia with the support of a $375,000 Michigan Business Development Program performance-based grant. The project is expected to generate a total capital investment of $5.1 million and create 75 jobs, further underscoring the state's leadership in advanced manufacturing and adopting Industry 4.0 technologies.
For the past century, Michigan has been synonymous with manufacturing. Today, the state is maintaining that proud heritage while increasingly redefining itself as being a leader for introducing technology onto factory floors, integrating high-tech solutions into traditional manufacturing processes. Through its collaborative Industry 4.0 initiative, the state is continuing to manufacture new ways to stay ahead, combining its proud heritage and technological expertise to develop the innovative, high-tech products of the future, all from right here in Michigan.
For more information on Industry 4.0 resources in Michigan, visit michiganbusiness.org/industry4-0.
Contact Us