Michigan Displays Defense Prowess with Military Exercise
Wednesday, August 16, 2023
The country's largest National Guard Bureau-sponsored military exercise is taking place across Northern Michigan with over 7,000 participants from 25 states, one territory and four international partners.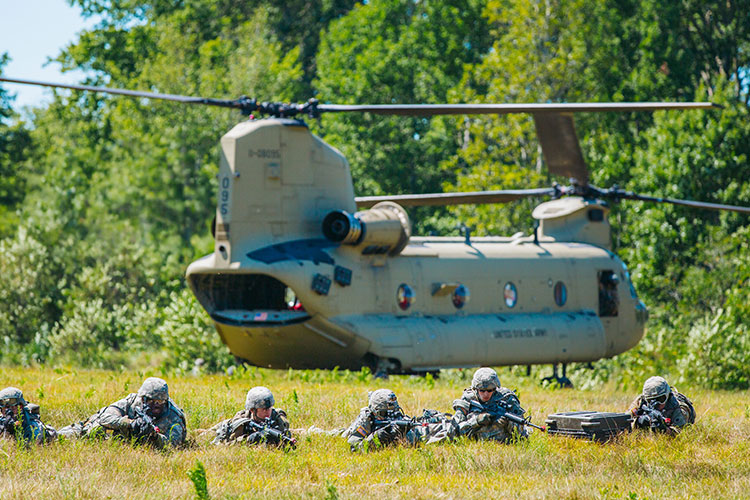 Northern Strike, which runs from July 23 to Aug. 19, is designed to build responsive formations through readiness requirements from the National Guard Bureau, First Army and the Department of Defense. This year's exhibition is one of the largest to date.
Centered around the Camp Grayling Maneuver Training Center and Alpena Combat Readiness Training Center, the area provides an adaptable, cost-effective training environment. The Michigan National Guard began hosting Northern Strike in 2012, which has since grown into a joint, multi-national exercise program.
"Michigan's unique geography, climate, airspace and ranges are why it is home to some of the best military training facilities in the country," said U.S. Army Maj. Gen. Paul D. Rogers, adjutant general and director of the Michigan Department of Military and Veterans Affairs. "The scope of the units that are projected to attend is a true testament to the advanced level of training that Northern Strike provides."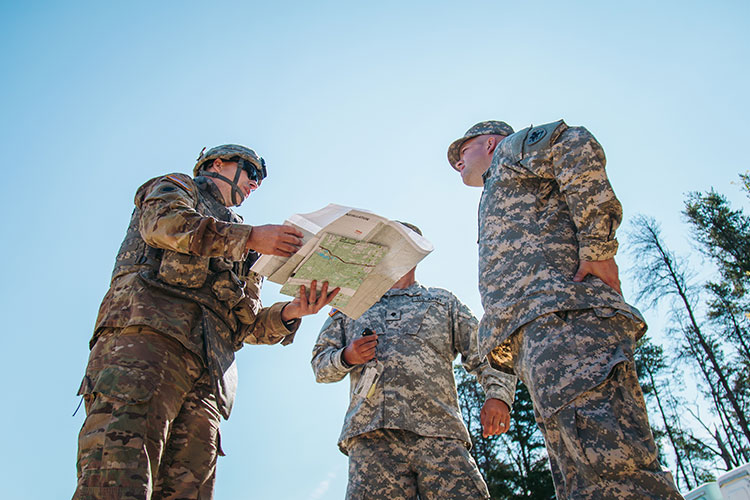 In addition to enhancing the nation's defense capabilities, the exercise series also brings an average of $30 million to Michigan's economy annually in military pay, travel and local spending.
"Northern Strike becomes more impressive every year, thanks to the innovation and expertise of the men and women in uniform and companies who support these vital exercises," said MEDC CEO Quentin L. Messer, Jr. "We are grateful that Michigan National Guard plays such a vital role in protecting us and our allies. Beyond security, it's no surprise that we see economic development benefits across the board, from boosts in local spending to recognition of our statewide defense and aerospace industries."
Michigan supports this convergence of defense, aerospace, mobility and semiconductor industries with its impressive infrastructure, advanced manufacturing expertise, R&D assets and skilled workforce to make the state a top contributor to national defense and production.
A Strong Defense for an Economic Offense
With the Michigan Defense Center and a strong network of APEX Accelerators, Michigan bolsters defense interests in the federal government, defense agencies, the defense industry, academia and the defense community by helping companies participate in government contracts and build the defense supply chain.
The support runs statewide, and Northern Michigan isn't the state's only defensive stronghold. The Michigan Defense Corridor is a six-square-mile stretch of land in Macomb County with private companies anchored by the U.S. Army Detroit Arsenal and 10 Army organizations and separate commands. It represents a multi-billion-dollar industry for Southeast Michigan.
The Michigan Defense Corridor is home to two companies recently chosen as finalists to replace the 80s-era Bradley Infantry Fighting Vehicle. General Dynamics Land Systems and American Rheinmetall Vehicles are competing for contracts that bring 21st-century capabilities to transform Army operations for the future, a deal worth up to $46 billion, according to Reuters. Winning the contracts would also reinforce Michigan's position as the state with the highest military vehicle production, currently holding 37% of the country's total contracts.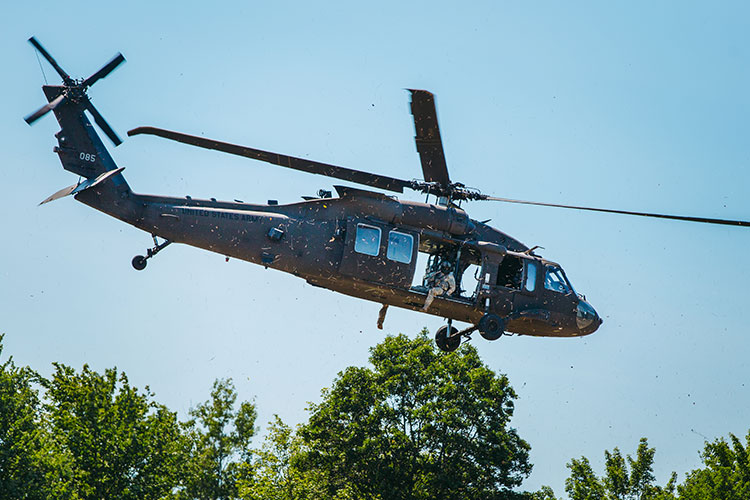 High-Flying Aerospace Advancements
Michigan's defense dominance goes beyond the ground game, with equal capabilities in the skies. In addition to the training grounds of Alpena and Grayling, Michigan also offers Special Use Airspace that includes defense assets and restricted airspace, with the ability to fly at high altitudes and beyond the visual line of sight.
Add in the state's over 230 airports, and aerospace and advanced mobility companies have a wealth of options to develop the next generation of airborne technology. That's a big part of why Michigan has forward-thinking efforts, such as the Unmanned Aircraft Systems Task Force to develop statewide policy recommendations for uncrewed aircraft systems.
The state is also home to more than 1,000 aerospace supply chain companies, including Michigan startups that are turning tech once only affordable by the government for high-cost missions into relatively inexpensive solutions within reach of commercial satellite companies.
Research, Development and Talent
Helping support these development efforts is Michigan's status as a leader in materials R&D with Lightweight Innovations for Tomorrow and the Institute for Advanced Composite Manufacturing Innovation.
That innovative spirit is further aided by Michigan's network of higher education institutions that had $1.6 billion in annual research volume in 2020 and three state universities in the federal Undergraduate Nanosatellite Program to build, launch and operate small satellites.
The University of Michigan boasts the No. 4 ranked graduate aerospace engineering program and No. 2 industrial and manufacturing systems engineering program, keeping talent flowing into a world-class workforce. In fact, Michigan holds the country's largest concentration of electrical, mechanical and industrial engineers.
Developing a Stronger Michigan
With nation-leading business support services, manufacturing resources and capabilities and talent, Michigan offers everything companies need to succeed. Learn more about everything the state has to offer to the defense industry and the aerospace industry.
About Michigan Economic Development Corporation (MEDC)