Every dollar spent locally supports our Michigan friends and neighbors, keeps our communities vibrant and helps our state thrive. Governor Gretchen Whitmer proclaimed July 31-Aug. 6 as Buy Michigan Week, to encourage small business growth and help maintain good-paying jobs in Michigan.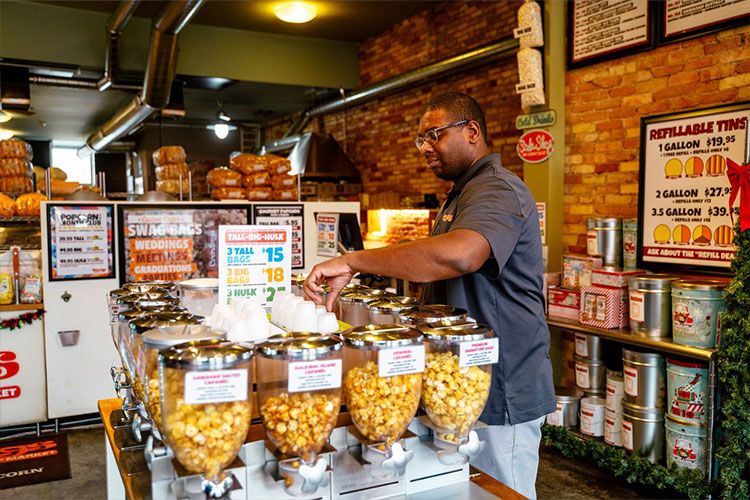 "Michigan-made products—from cars to cherries—power our economy and share our story with the rest of the world," said Governor Whitmer. "During Buy Michigan Week, I encourage every Michigander to support local small businesses and take a little extra pride in Michigan-made products this week." 
The Case for Buying Nearby
About 98% of Michigan businesses are defined as small businesses with fewer than 500 employees, employing nearly half of all Michigan workers. The strength of these small businesses has helped Michigan's unemployment reach its lowest rate in 23 years. These businesses are doing their part to support Michigan, and every Michigander can help them do even more.
"Individually, this shift looks like shopping at a few stores in your downtown, rather than ordering everything from an out-of-state retailer," said William J. Hallan, president and CEO of the Michigan Retailers Association. "As Michigan's small businesses recover from the pandemic, face inflation head-on, and continue to evolve their businesses, the least any of us can do is buy local."
Ways to Support Local
To remind Michiganders of the importance of supporting small businesses, the Michigan Economic Development Corporation (MEDC) maintains the annual Support Local campaign.
Michigan residents can learn about ways to shop, eat and stay at businesses across the state. There's something for everyone, whether it's finding a vibrant downtown to enjoy, marking the calendar with upcoming events or making a list of ongoing farmer's markets that embody the Pure Michigan mentality.
"Go into these markets and you'll find something that has a story behind it. You might meet the person that made it, you might meet the artists that created it, and that creates a story. It's not something that showed up in a brown box. It's something where you shake the hand of the person that made it, and it creates a story and an experience," said Tom Daldin, host of Under the Radar Michigan, about supporting local vendors.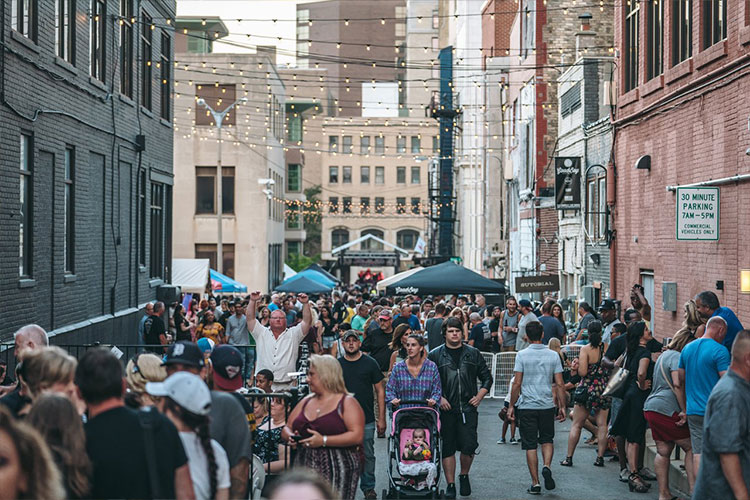 Helping Businesses Succeed
Having an exciting end result that everyone can enjoy starts with hard work and Michigan's focus on being a business-friendly state. Make it in Michigan is the state's comprehensive strategy designed to connect business support and workforce development with the creation of vibrant places to live, work and raise a family. These three pillars of people, projects and places are ideally suited for the small business backbone of Michigan.
"Small businesses are such an important part of our vibrant Michigan economy, creating beautiful downtowns, attracting and retaining talent and driving real economic impact," said Amy Rencher, MEDC Senior Vice President of Small Business Services. "We're committed to providing the support, resources and opportunities they need to grow and thrive."
From entrepreneurs with an idea to established businesses, the MEDC offers services to plan, launch, manage and grow businesses. This range of programs and partners allows small businesses to write their own success stories with an economic toolbox that includes ways to: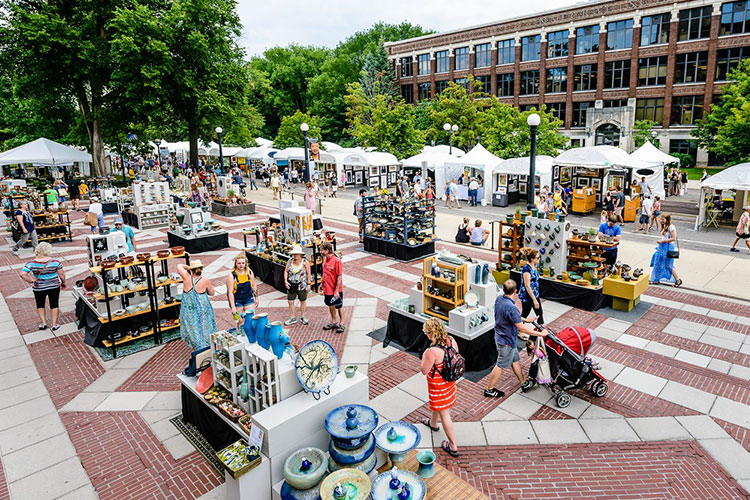 The MEDC is also working hard to make sure support is accessible to all our 10 million-plus neighbors because economies grow faster when opportunities for prosperity are more equitably distributed across all segments of the population.
Black-owned businesses and LGBTQ+ entrepreneurs across Michigan have an enormous impact on the state's economy and the MEDC is committed to providing the support, resources and opportunities they need to grow and thrive with increased access to capital, entrepreneurial opportunities and business connections.
Businesses and Communities Working in Tandem
Healthy and vibrant communities are sustained by successful businesses and the residents and visitors who support them.
"Supporting the innovative neighbors and makers that make up our vibrant communities is what Buy Michigan Week is all about," said Natalie Chmiko, MEDC Senior Vice President of Small Business Solutions. "It's exciting that people are taking pride in Michigan-made products and choosing to spend their dollars where it makes the most impact."
This positive force is why the MEDC also has services to foster vibrant commercial corridors for a wide range of community improvements, including:
Bringing new life to historic or blighted buildings with refreshed commercial space
Developing signage, improving facades or creating outdoor areas to make businesses more appealing
Supporting events to bring more traffic to important downtown areas

Holistic Support Benefits Every Michigander
Michigan takes a holistic approach to economic development, because it takes everyone working together to win. While it's always a good idea to support local businesses all year round, Buy Michigan Week is a great reminder that every Michigan-made purchase celebrates those who make our state great.
The MEDC is proud to support these Michigan entrepreneurs at all stages of growth with a wide variety of resources, including funding, connections and workforce support. Those interested can learn more about how the MEDC can help.
About Michigan Economic Development Corporation (MEDC)