LANSING, Mich. – Today, Governor Gretchen Whitmer joined the Michigan Economic Development Corporation (MEDC) in announcing Michigan Strategic Fund (MSF) approval of projects, including a business expansion by a global life sciences provider in Muskegon, community revitalization projects in Detroit, Battle Creek, and Sault Ste. Marie, and support that boosts Michigan's agribusiness industry. The projects approved today represent a total capital investment of nearly $500 million.

"Today's approvals will continue to grow Michigan's economy by creating good-paying jobs for Michiganders while expanding on our leadership in the life sciences and agribusiness sectors," said Governor Whitmer. "We will continue to put Michiganders first by investing in our talented manufacturing workforce, helping our communities build thriving downtowns and economies, and providing opportunities for innovative businesses to grow and thrive here in our state."

Life sciences solutions provider establishing new operations in Muskegon, bringing 200 high-wage jobs to the area

Global Life Sciences Solutions USA is a leading provider of technologies and services that advance the development of therapeutics. The company's customers undertake life-saving activities ranging from fundamental biological research to developing innovative vaccines, biologic drugs, and novel cell and gene therapies. The company has more than 8,000 associates across 40 countries.
 
Global Life Sciences plans to establish its first Michigan operations in Muskegon Charter Township, where it will manufacture resins for use in biologic medicines. Pending the acquisition of an existing site, the company will invest in property upgrades and new machinery and equipment to establish an environment capable of high-quality life sciences manufacturing, including lab and clean-room space. The project is expected to generate a total capital investment of $430 million and create an estimated 200 jobs.
 
The Michigan Strategic Fund today approved the following in support of the project:
A $1.5 million Michigan Business Development Program performance-based grant
A $1.5 million Jobs Ready Michigan grant
A five-year, 100-percent State Essential Services Assessment exemption valued at $2.7 million.
The company provides training and benefits for its employees. The training, supported in part by the Jobs Ready Michigan grant, is anticipated to cover a wide range of skills and roles, including manufacturing practices, engineering and technology, and quality control. Muskegon Charter Township anticipates approval of a property tax abatement in support of the project.

"Global Life Sciences' $430 million investment in Muskegon will create 200 good jobs in the region while also further boosting West Michigan as a life sciences hub," said Governor Whitmer. "My administration is committed to growing our economy, creating jobs, and investing in Muskegon and all areas of the state. Thanks to bipartisan legislative support of critical business attraction tools like the Michigan Business Development Program, we are empowering MEDC to compete for every project and every job. We're pleased to welcome Global Life Sciences to Michigan, and we look forward to working with the company as it continues to grow and add jobs for West Michigan residents."

MSF approves support for food processing companies, boosting state's agribusiness industry

The Michigan Strategic Fund board also approved an increase in collateral support for Superior Foods Company. Located in the city of Kentwood, Superior Foods is a full-service wholesale food processor and distributor serving retail grocery stores and the food service industry in the Grand Rapids region. The company is best known for its seafood and meat products, but now also offers a large variety of fresh produce. Superior Foods is committed to sourcing from local suppliers and farmers, supporting agribusiness throughout Michigan.

The company has recently expanded its capacity to meet the demand for its pre-packaged meals to serve its grocery chain customers and needs to increase its cash collateral in order to meet demand. Macatawa Bank has requested an increase of the current working capital line of credit to Superior Foods from $10 million to $13 million, resulting in MSF support of an additional $1.25 million.

Superior Foods currently has 268 employees, and with the additional capital, plans to add another 30 in the next six months and an additional 50 in the next two years.

"Superior will continue to utilize the Collateral Support Program through the MEDC to fund growth well beyond the amount we could grow through traditional borrowing formulas. Through the enhanced borrowing on our inventory assets, we have been able to fund growth opportunities that would not have been available through traditional asset-based line of credit facilities and formulas," said Keane Blaszczyinski, Chief Financial Officer at Superior Foods. "We have been able to expand our ready-to-eat division through this program by way of a 26,000 sq. ft. building expansion in a new facility, which will allow us to triple our capacity in this growing segment of our business."

Superior Foods' commitment to Michigan builds on the state's ongoing support of its robust agribusiness industry, including support for Request Foods, which announced plans in October 2021 to expand at four locations in Holland. The project is expected to generate a total capital investment of $205 million and create up to 198 jobs, supported by several incentives approved by the Michigan Strategic Fund, including a $2 million Michigan Business Development Program performance-based grant.

Renovation of vacant building into high-quality hotel will bring visitors, increased economic activity to downtown Battle Creek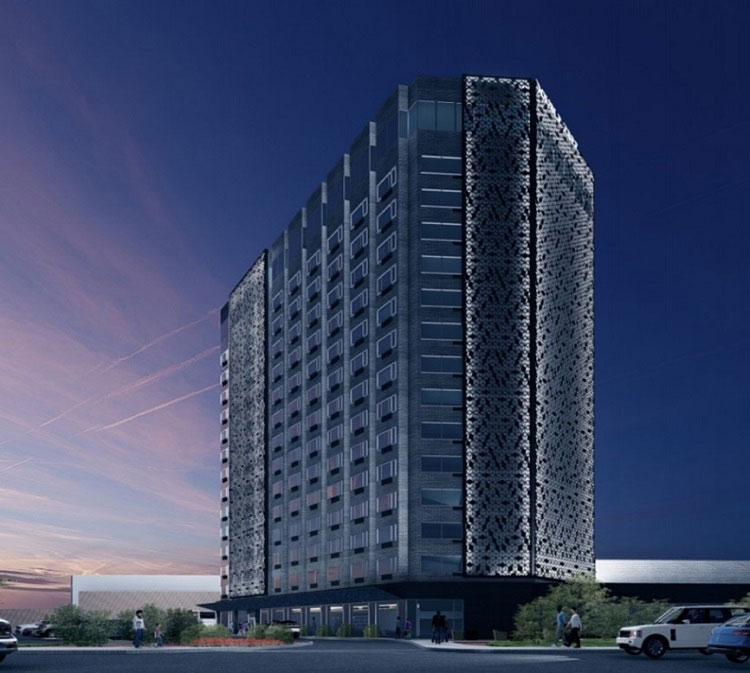 50 Capital Ave Development Corporation will redevelop a vacant, 15-story former hotel located in the heart of downtown Battle Creek into a 239-room DoubleTree by Hilton hotel. The project will include a restaurant, green space and outdoor areas accessible to both guests and the public, with the goal of encouraging pedestrian traffic between the hotel and surrounding business district. The project is adjacent to the Kellogg Arena, a 6,500-seat concert and event venue, and the green space will connect to the nearby Festival Market Square.

The project is expected to generate a total capital investment of $45.2 million and create 165 full-time equivalent jobs, supported by a $7.5 million Michigan Community Revitalization Program performance-based loan participation award.

The transformation of this underutilized property, one of the largest buildings in downtown Battle Creek, will result in a vibrant asset that will bring visitors to downtown and generate additional economic activity in the area. The project will enhance the region's attractiveness for prospective investments and offer value to corporate partners in the area who need a high-quality hotel for business purposes. In addition, local stakeholders plan to leverage the hotel operation to create educational and job opportunities for local youth and under-employed residents by partnering with Grand Valley State University, Kellogg Community College, Battle Creek Public Schools and others to support on-the-job training programs.

More than $16 million in local financial support has been raised for the hotel project with additional funds also leveraged to support revitalization of the adjacent area. Partners in this transformation include the City of Battle Creek, Calhoun County, Calhoun County Visitor Bureau, Kellogg Company, W.K. Kellogg Foundation, Miller Foundation, Consumer Energy Foundation, Battle Creek Bronson Hospital and Battle Creek Unlimited. In addition, the city of Battle Creek is providing an Obsolete Property Rehabilitation Act (OPRA) tax abatement valued at approximately $3.23 million. The city of Battle Creek is certified with MEDC's Redevelopment Ready Communities (RRC) program.

This project builds on other redevelopment efforts in downtown Battle Creek – including the iconic Heritage Tower's transformation into The Milton – which continue to attract businesses, residents and visitors to the area.

"We are excited to bring this project to fruition and look forward to the impact it will bring to downtown Battle Creek. This project represents a new direction for BCU's economic development efforts, one we expect will pay dividends for years to come," said Battle Creek Unlimited President and CEO Joe Sobieralski. "The renovated hotel will be a unique workforce training facility in the heart of our community that will provide job opportunities for countless residents. We greatly appreciate the MEDC, the W.K. Kellogg Foundation, the City of Battle Creek, Calhoun County, and the many other community partners for their generous support in making this project a reality."

New mixed-use building will add affordable housing, vibrancy to Detroit's Mexicantown neighborhood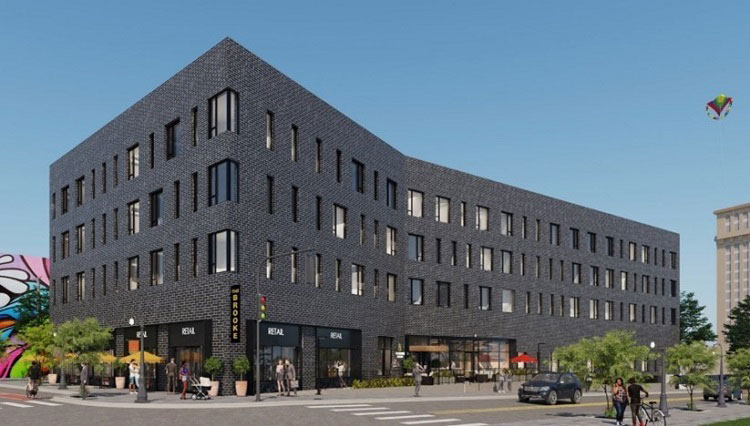 The Bagley + 16th Redevelopment Project will include the construction of a four-story, mixed-use building in the Mexicantown neighborhood of Detroit. When completed, the project will consist of four retail bays on the first floor and 78 mixed-income residential units on the top three floors. The project will also include public improvements such as sidewalks, parking and public seating with a barbecue pit.

The project is expected to generate a total capital investment of $22.8 million, supported by a $3.7 million Michigan Community Revitalization Program performance-based loan. The city of Detroit Brownfield Redevelopment Authority also received MSF approval of $647,991 in state tax capture to reimburse for eligible brownfield-related activities.

The project will transform a long-vacant property into a vibrant development that will bring affordable housing options and add density directly adjacent to an employment center at the quickly developing Michigan Central Innovation District. It is also expected to act as a catalyst for future development in the neighborhood and will create foot traffic and retail demand along the corridor.

"We would like to express our gratitude to the Michigan Strategic Fund Board, city of Detroit and their staffs. We are exceptionally excited to bring The Brooke on Bagley which will include workforce housing to Hubbard Richard and Mexicantown. This is such an amazing neighborhood, and we are grateful for the relationships and partnerships we have developed with the Hubbard Richard Residents, community organizations and our funding partners," said Woodborn Partners President and Chief Executive Officer Clifford A. Brown. "This represents the fourth neighborhood within the city of Detroit in which Woodborn has made an investment and we remain committed to the state of Michigan, the city of Detroit and its neighborhoods."

The Detroit Economic Growth Corporation has committed to provide an equipment loan of $200,000 and a real estate loan of $911,400. The city of Detroit Brownfield Redevelopment Authority has committed to a $632,439 loan from its Revolving Loan Fund and a $100,000 grant. The city of Detroit will also be participating in the local portion of the TIF valued at $1,415,290 and a 10-year Public Act 210 tax abatement valued at $1,892,151. The property was previously city of Detroit owned land, sold to the development team at a reduced rate in order to encourage development. The city of Detroit is engaged with MEDC's Redevelopment Ready Communities (RRC) program.

"The Detroit Economic Growth Corporation is pleased to see the Michigan Economic Development Corporation support this project. DEGC is committed to inclusive economic development," said Detroit Economic Growth Corporation Executive Vice President of Economic Development & Investment Services Kenyetta Hairston-Bridges. "As part of this commitment, we are proud to support Detroit-based and minority-owned development companies, especially for projects that provide access to affordable housing for Detroiters and will continue to bring jobs to the city."

Renovation of historic building will provide much-needed housing, restore important historic asset in downtown Sault Ste. Marie

CHN Annex Limited Partnership and Community Housing Network, Inc. plan to rehabilitate a historic building in downtown Sault Ste. Marie. When completed, the project will include 11 market-rate apartments, along with landscaping and parking. The project will activate an important historic building into much-needed housing in downtown Sault Ste. Marie. In addition, the apartments will add new residents to the downtown district who will support existing small businesses and will serve as a catalyst for future investment in the area.

The project is expected to generate a total capital investment of $3.2 million, supported by a $1.3 million Michigan Community Revitalization Program performance-based grant. The Sault Ste. Marie Downtown Development Authority will contribute $7,000 to the project for the completion of a mural to be hung on the building. The mural showcases local historic imagery throughout the downtown.

"Community Housing Network is thrilled to be providing this investment to the Sault Sainte Marie community," said Community Housing Network Vice President of Real Estate Shelley Brinkmann. "We are thankful to the MEDC as this exciting development wouldn't be possible without this grant."

In 2020, the Sault Ste. Marie Historic Commercial District was listed in the National Register of Historic Places. Administered by the Michigan State Historic Preservation Office, the National Register of Historic Places is the United States federal government's official list of districts, sites, buildings, structures, and objects deemed worthy of preservation for their historical significance. The city of Sault Ste. Marie is engaged with MEDC's Redevelopment Ready Communities (RRC) program.

"The projects approved today reflect our people-first approach to economic development by creating economic opportunity in West Michigan and supporting needed housing and vibrancy in Battle Creek, Detroit and Sault Ste. Marie," said Quentin L. Messer, Jr., CEO of MEDC and President and Chair of the MSF Board. "We are grateful to Governor Whitmer, legislators and local officials for their continued support and partnership throughout our efforts. Today's projects demonstrate our continued focus on building a championship economy here in Michigan and send a clear message that Michigan is a place where businesses, communities, and people can take risks, succeed, and grow." 
About Michigan Economic Development Corporation (MEDC)