Governor Whitmer announces agribusiness expansion bringing nearly 200 jobs to Holland, placemaking projects around the state
Tuesday, October 26, 2021
• Food manufacturing company Request Foods expanding at multiple locations in Holland, creating up to 198 jobs, investing $205 million • Three community revitalization projects will bring food incubator to Detroit, needed housing, new vibrancy to downtowns in Honor, Kalamazoo • Changes to Michigan Build Ready Sites program will boost inventory of industrial sites in the state
LANSING, Mich. – Governor Gretchen Whitmer joined the Michigan Economic Development Corporation (MEDC) to announce economic assistance for projects approved by the Michigan Strategic Fund Board today that, in total, will create more than 250 new jobs and generate more than $238 million in investment in Michigan. The projects include a major expansion by a food manufacturer in Holland, assistance for community revitalization projects in Detroit, Honor and Kalamazoo, and expansions to an initiative that will further boost Michigan's available sites for business attraction efforts.

"I am laser-focused on continuing Michigan's economic growth by creating good-paying jobs, supporting transformational placemaking efforts in communities and investing in initiatives that will ensure long-term economic opportunity in the state," said Governor Whitmer. "Through these investments, we can build back our economy stronger than ever before and help communities across Michigan thrive. I will work with anyone to usher in a new era of prosperity for our state."

Tier 1 food products supplier Request Foods expanding in Holland to create 198 jobs, boosting Michigan's agribusiness industry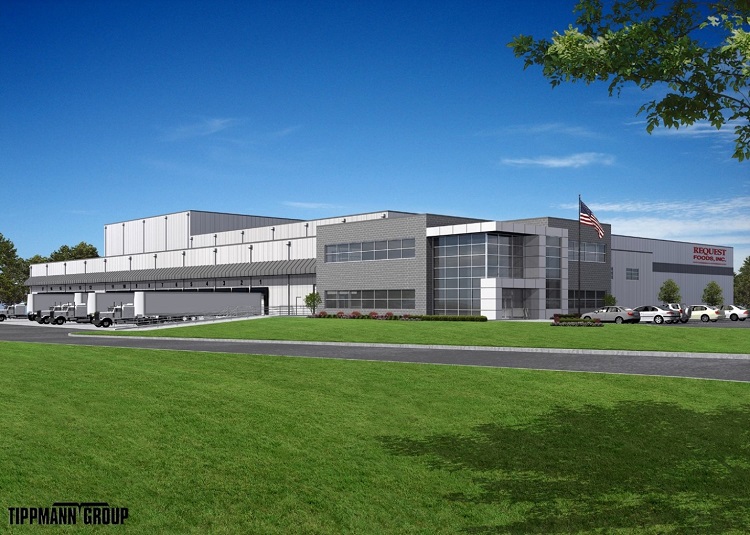 Request Foods, Inc. is a national leader of frozen food and food service solutions headquartered in Holland Charter Township. The company co-manufactures a variety of food products including custom entrées, side dishes, heat and serve portions, and more, for retail, wholesale, and foodservice customers. Request Foods currently employs approximately 900 full time individuals and is one of the Holland area's largest employers.

Request is experiencing increasing demand for its products and plans to expand at four locations in Holland. The plans include: adding further manufacturing capacity at its Greenly Street location; a construction of a cold storage warehouse on Ransom Street; constructing a Ready to Eat (RTE) plant on three parcels of property on Quincy Street and John F Donnelly Street; as well as expanding and upgrading its wastewater pre-treatment plant.

The project is expected to generate a total capital investment of $205 million and create up to 198 jobs. To support the project, the Michigan Strategic Fund has approved the following incentives:
A $2 million Michigan Business Development Program performance-based grant;
An Agriculture Renaissance Zone with an estimated value of $11 million for the RTE facility;
$6.9 million in Community Development Block Grant funds to Holland Charter Township for machinery and equipment needed for the RTE facility and the Greenly Street expansion;
Approval of an Alternative State Essential Services Assessment exemption.
Michigan was chosen for the project over competing sites in South Carolina. The project supports the regional target industry of agricultural business growth and fosters high-wage skills growth. Request has a long history of stewardship with significant contributions to numerous organizations in the community and beyond.

"Request Foods is excited to continue our history of successful growth in West Michigan, by investing over $200 million during the next few years in four major projects in Holland Charter Township. Our investment is expected to create up to 198 new jobs, with most of our new team members residing in Ottawa County (Holland Township).  While we received enticing offers to expand in other states, our commitment to Michigan, coupled with our desire to ensure Holland is recognized as an area of choice to live and work, precipitated our decision to expand locally," said Request Foods Chief Financial Officer Menaka Abel. "We are grateful for the cooperation we have received from Holland Charter Township, Ottawa County and the State of Michigan officials – along with the support we have received from Lakeshore Advantage and our partners at Warner Norcross + Judd, which enabled us to bring our expansion plans to fruition.

"With God at the forefront of all that we do, Request is relentless in its pursuit to provide quality food products for its customers and dedicated to the stewardship of its people and community."

The Agricultural Processing Renaissance Zone is being brought before the Michigan Commission of Agriculture and Rural Development for consideration on November 10.
"Today's announcement underscores that Michigan is a food and agriculture powerhouse. Request Foods commitment to significant investment in food processing will serve our production agriculture value chains for decades to come while bringing the latest in food manufacturing technology to the state," said Gary McDowell, director, Michigan Department of Agriculture and Rural Development. "I appreciate the ongoing partnership of MEDC and Request Foods and I am thrilled to support this project which is slated to bring $205 million of investment and 198 jobs to Michigan."

Holland Charter Township is supporting the project through the CDBG funds and the Agricultural Processing Renaissance Zone, and anticipates approval of a property tax abatement. In addition, the Holland Board of Public Works has offered an economic development incentive valued at $260,000 and West Michigan Works! has offered up to $632,650 in Job Training Assistance to help attract and retain new talent. Lakeshore Advantage, the economic development organization that assists employers with growth opportunities in Ottawa and Allegan counties, connected the company with local resources to support this project.

"We were able to come alongside Request Foods as an extended member of their team on this expansion project, understand their growth milestones, and deploy state and local resources to support their expansion in Holland Charter Township," said Jennifer Owens, Lakeshore Advantage President. "We are pleased to support Request Foods through their expansion process and commend their commitment to West Michigan."

Individuals interested in careers with Request Foods should visit https://www.requestfoods.com/careers/.

Community revitalization projects will bring total of $33.3 million in investment, new food incubator to Detroit, much-needed workforce housing in downtown Honor and Kalamazoo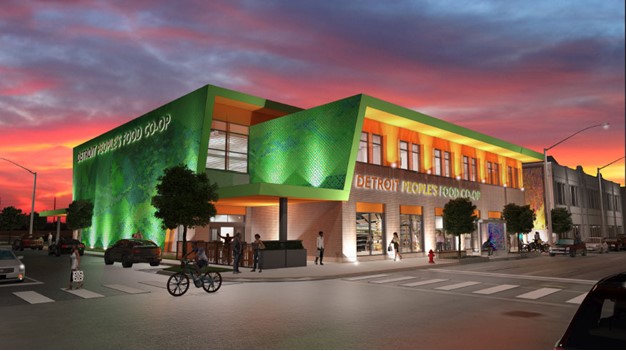 The Detroit Food Commons Redevelopment Project will construct a new two-story, mixed-use building on Woodward Ave. in the North End neighborhood of Detroit. When completed, the project will include the Detroit Food Commons on the first floor, a community-owned store selling, healthy, locally-sourced food with a neighborhood café. The second floor will include a fully-licensed kitchen to serve as an incubator for local food enterprises, along with community event and banquet space, common area space and office space for area nonprofit Detroit Black Community Food Security Network. The development will also include onsite parking and space for outdoor food vendors.

The project is expected to generate a total capital investment of $18.4 million and create 49 full-time equivalent jobs, and will not only bring critical access to food security for area residents, but it is also expected to serve as a catalyst for additional density and economic activity in the neighborhood.

The project is being supported by a $1.5 million Michigan Community Revitalization Program performance-based grant. The City of Detroit Brownfield Redevelopment Authority also received MSF approval of $509,634 in state tax capture for the alleviation of brownfield conditions at the site. The city of Detroit is also supporting the project with $2 million in Community Development Block grant funding, the local portion of the Brownfield Tax Increment Financing valued at $246,854, and is anticipated to approve a Commercial Rehabilitation Act tax abatement valued at $1,754,752. The city of Detroit is engaged with MEDC's Redevelopment Ready Communities program.

"The Detroit Economic Growth Corporation and the City of Detroit are proud support this important, joint project between longtime community food activists and a Detroit headquartered development company," said Kevin Johnson, DEGC President and CEO. "Food forms the foundation of the various cultures that call Detroit home. The creation of a community food commons will provide healthy food options, local gathering space and a commercial kitchen to support the next generation of Detroit's food-based entrepreneurs that will continue Detroit's rich traditions around food."

Homestretch Nonprofit Housing Corporation plans to develop a vacant piece of property into new residential housing in the village of Honor. When completed, the Honor Village Apartments project will be the first new multifamily housing in downtown Honor. The project is intended to serve the local workforce population and all units will be targeted to residents with incomes below 80 percent of the Area Median Income (AMI).

The project includes a number of sustainable elements and will bring needed housing as well as increased density and new life to a long-vacant property in downtown Honor. The project is expected to generate a total capital investment of $1.6 million, supported by a $459,434 MCRP performance-based grant.

The village of Honor is supporting the project with the below-market sale of a lot to be used for onsite parking as well as a 15-year Payment In Lieu of Taxes exemption valued at $76,000. Honor is engaged with MEDC's RRC program. This is the first community revitalization project MEDC has ever done in Honor.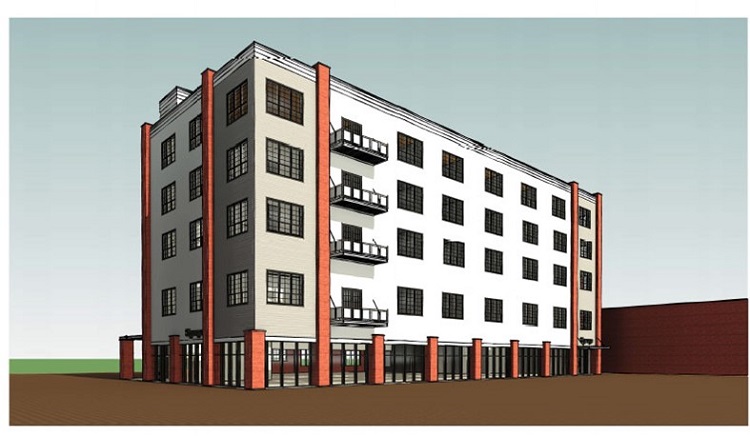 619 LLC plans to construct a five-story mixed-use building on the north side of downtown Kalamazoo. When completed, the 619 Porter Project will include commercial space and 52 units of rental housing, with a portion of the housing designated for households earning 60 percent of Area Median Income. The project is expected to generate a total capital investment of $13.2 million and create 30 full-time equivalent jobs. It includes a number of sustainable elements and will bring needed housing to the area, transforming an underutilized property into a vibrant development that will add density and enhance walkability on a brownfield site.

The project is supported by a $2.2 million MCRP loan participation. In addition, the City of Kalamazoo Brownfield Redevelopment Authority received MSF approval of $537,226 in state tax capture for the alleviation of brownfield conditions at the site. The city of Kalamazoo is supporting the project through the local portion of the brownfield plan, valued at $785,014. Kalamazoo is certified with MEDC's RRC program.

Michigan Build Ready Sites Program expanded to strengthen Michigan's competitive advantage in business attraction

The Michigan Strategic Fund approved an increase to the delegated authority approval amount from $800,000 to $1 million for the Michigan Build Ready Sites Program (MBRSP). The MBRSP is designed to assist communities in their efforts to attract and retain businesses by increasing the inventory of project-ready industrial sites. The Michigan Build Ready Sites program will provide financial or technical support through applications from communities, nonprofits or local economic development organizations to fund activities that will increase Michigan's inventory of development-ready industrial sites. Activities could include site development studies or site material development, site implementation or land assembly activities, and more.

The Michigan Build Ready Site Program supports MEDC's strategic focus of continuing to hone Michigan's competitive advantage and be prepared to attract companies in key focus industries to locate and grow in Michigan. As MEDC courts companies to grow or locate in Michigan, there is a need for the development and/or enhancement of industrial sites to make them build-ready and competitive for site selection projects.

The MSF also approved an expansion of the types of applicants that are eligible for site readiness grants as well as eligible activities that are under the program, allowing the program to have access to more build-ready sites and more incentive tools available to address the needs of projects in the MEDC's project pipeline. 

For more information on the Michigan Build Ready Sites program and the selection process, visit www.michiganbusiness.org/featured-sites/build-ready-sites.

Originally created in 2019 with MEDC funding, the Michigan Build Ready Sites program was approved by the Michigan Strategic Fund board in 2021 and is intended to increase the inventory of industrial sites ready for development by assisting communities or other public entities with the development or enhancement of their industrial sites and make them ready to compete for site selection projects. To date, 60 grants totaling $4.5 million have been awarded for site readiness projects around the state, with 24 projects completed.

These updates further build on Gov. Whitmer's call for a $100 million investment in site readiness as part of her MI New Economy plan to ensure Michigan has sites that are ready for factories to be built, thousands of highly skilled workers with in-demand skills and training, and a high quality of life for families.

"The projects approved today are creating well-paying jobs in West Michigan and supporting affordable housing and entrepreneurial opportunities in communities around the state, and reflect our people-first approach to economic development," said Quentin L. Messer, Jr., CEO of MEDC and President and Chair of the MSF Board. "Today's projects demonstrate our focus on building a championship economy here in Michigan and send a clear message that Michigan is a place where businesses, communities, and people can take risks, succeed, and grow." 

In other action today, the MSF authorized $20 million in American Rescue Plan Act (ARPA) federal funds appropriated in the FY 2022 budget toward a contract with MMGY Global, a Michigan-owned integrated marketing agency, for travel marketing and advertising initiatives that promote Michigan as a premier four-season travel destination.
About Michigan Economic Development Corporation (MEDC)