THIS JUST IN: Grand Rapids and Detroit are among the top 20 'superstar' metro areas nationwide
Michigan is home to two metro areas in the Top 20 MSAs
In Reuters' recent ranking of 378 metropolitan areas by how their share of national employment changed from 2010 to 2017, Grand Rapids and Detroit are recognized among the top 20 'superstar' metro areas nationwide. Forty percent of the new jobs generated nationally during that time went to the top 20 places, along with a similar share of the additional wages, according to the analysis by national publication Reuters.
"Michigan continues to elevate its reputation as a national leader in economic growth potential. Grand Rapids and Detroit were the only metro areas in the top 20 in the Midwest – a testament to both the unique business climate and quality of life advantages Michigan offers companies and talent alike," said Jeff Mason, CEO of MEDC.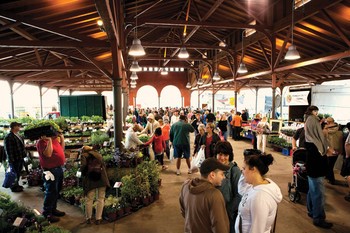 In addition to its economic strengths, Grand Rapids also received accolades recently in Business Facilities where it was named the top mid-sized city in the country for economic growth potential as well as being called out as home to the hottest zip code in America according to Realtor.com. Business Facilities attributed the region's success to the growing sectors of manufacturing, life sciences and information technology, as well as recent expansion projects by employers including Bissell Inc. and Dicastal North America.
"In 2009, manufacturing in West Michigan began an era of unprecedented job creation and investment, surpassing both state and national averages year after year," according to the Business Facilities article. "This trend continues today with more than 2,500 manufacturing companies growing in the region."
To see why companies are choosing Michigan, visit here, for more Michigan economic development news, visit here.
About Michigan Economic Development Corporation (MEDC)