Tour The Community Spirit of Michigan's Upper Peninsula
Thursday, August 17, 2023
Michigan's Upper Peninsula is known for its unmatched beauty and natural resources, including forests, mountains and lakes. But the area's greatest asset is the people that call the area home.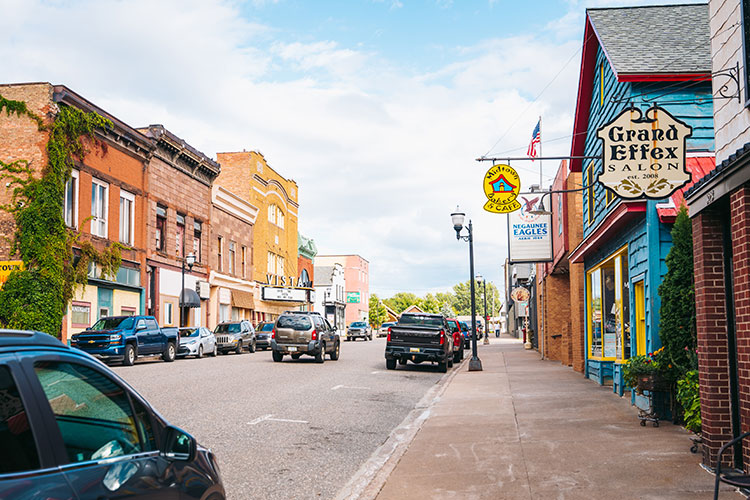 The U.P.'s dedication to community is what creates its welcoming, unsurpassed economic atmosphere for businesses that decide to share in the area's local values, regional economy and global markets.
Join the Michigan Economic Development Corporation (MEDC) and The Michigan Opportunity, with host Ed Clemente, to learn more about the people and businesses driving the communities that make up the U.P.


Building Through Connected Communities
InvestUP is an umbrella economic development organization in the U.P., connecting strong communities across the region. These networks include universities, advanced tech companies, small businesses, extraction companies and local economic development organizations. By working together, everyone is building a better U.P. economy.
"When you have a territory as big as the Upper Peninsula is – and it's bigger than nine states – the only way we're going to have success regionally is in partnership with our local partners," said CEO Martin "Marty" Fittante.
Listen to Fittante discuss all of the opportunities InvestUP makes possible with the region's intertwined communities, from small businesses driving local prosperity to advanced tech companies with a global impact.
Listen to learn more about InvestUP


Sewing the Threads of the U.P.
The iconic Stormy Kromer brand wasn't born in Michigan, but the essential cold-weather piece of gear couldn't have found a better home than the U.P. Gina Thorsen, CEO and co-owner of Jacquart Fabric Products, discusses how they came to own the brand, and how small-town, high-quality products can lead to large-scale success.
"The culture [of Jacquart Fabric] is very much like the culture of the Upper Peninsula. Many people of the Upper Peninsula have grit and determination," said Thorsen. "They stick with something and do not give up on it. This is what the attitude of the employees and the culture is based around."
Read the Stormy Kromer Success Story to learn how this brand that embodies grit and resilience found the perfect home to grow. You can also listen to Thorsen explain the beginnings of Jacquart Fabric Products, dating back to the early 1900s, and how it's become a sewing staple that includes so much more than its signature hats.
Listen to learn more about Jacquart Fabric Products


Redefining Community Resources
Countries, governments and mines from around the globe are visiting the Eagle Mine to see how it's blazing a sustainable trail to precious metal extraction. But sustainability isn't only about resources. With more than 400 employees and over $4.3 billion worth of impact on the local economy, the story is just as much about supporting the region.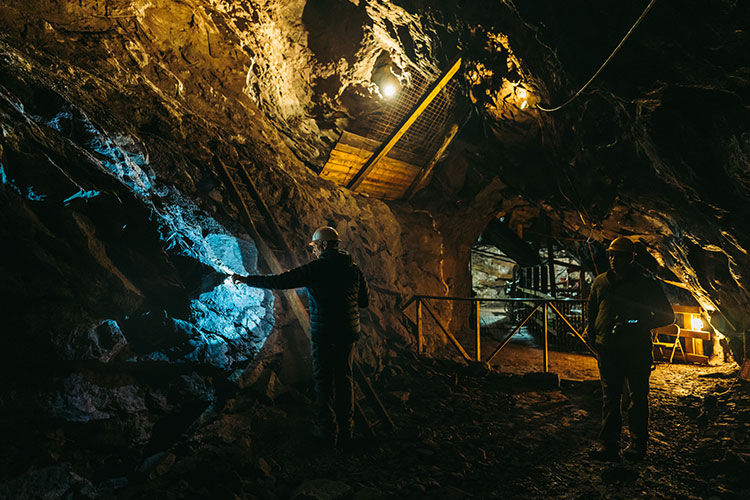 "We take our business very seriously inside the fence line, but also what our social and community impact is outside the fence line," said Matt Johnson, Eagle Mine Manager of Environmental, Social and Governance (ESG) and External Affairs. "And so we work with the community on different challenges the community has that might be unrelated to mining, but we want to help the community with their future economic benefit."
Listen to hear more about the modern practices in use by the mine that includes an ESG focus, a partnership with Michigan Technological University and support for the state's supply chains.
Listen to learn more about Eagle Mine


Moving From Mining to Curling
The Copper Country Curling Club (CCCC) found a permanent home rink in Calumet that spoke to the area's history, saving the building from becoming history itself. The Drill Shop, built in 1885, manufactured drilling equipment used in the Keweenaw Peninsula copper mines. The building sat empty for 37 years until the club repurposed it by adding two curling rinks.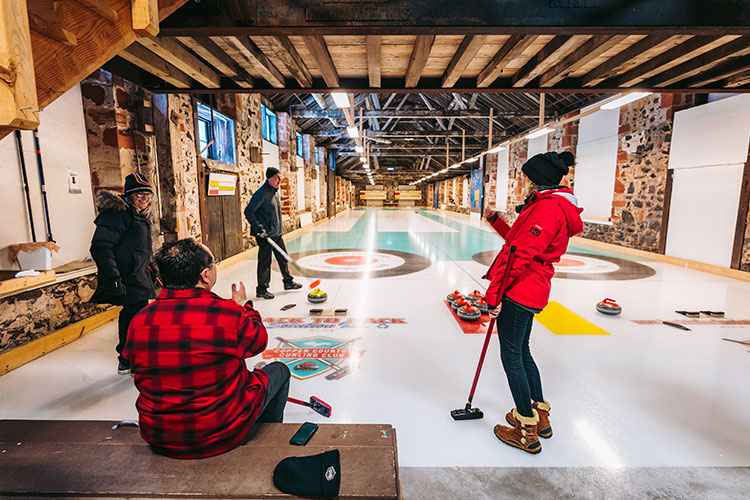 "People know our heritage, and copper mining is so important to them," said the club's president, Gary Lassila. "I personally, and a lot of people, just think it's so cool that this was an original mining building. Now it's been repurposed. If we hadn't done anything, this building would be falling down and in total disrepair. Just to think that we're curling in here now is pretty incredible. So much history was left in the building."
Read more to find out how, with some help from locals and the MEDC, a major upgrade didn't just help a 20% jump in club membership — it transformed the location into an attraction, hosting open houses for community connection and curling outreach to nearby schools.
Read the Copper Country Curling Club Success Story


Full Service for the Community
The Wicked Sister offers a restaurant, catering service, food production and co-packaging in Sault Ste. Marie. The owner, Cathy Howell, is no stranger to the hard work it takes to succeed. Though sometimes, it's the culture that can make or break small businesses.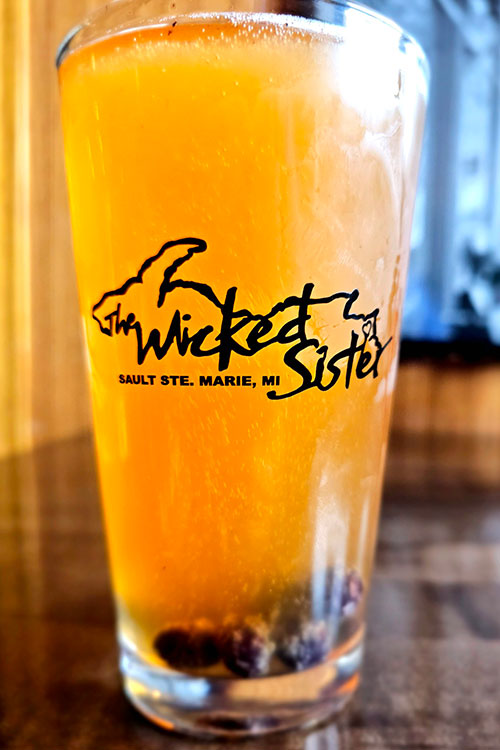 "We always want customers to feel like they are valued. More importantly is that my staff is valued and heard," said Howell. "If I have people that love their jobs, it does not matter if it is someone that is working in the back or a bartender, it helps create this giant lift in our business and helps bring our community together."
Read on to see behind the scenes at The Wicked Sister, including their efforts to expand and diversify while creating a cohesive brand and how it all comes down to a dedicated and driven team.
Read The Wicked Sister Success Story


Learn More About Those Supporting the U.P.'s Strong Communities
Visit The Michigan Opportunity podcast page and the Michigan Business Success Stories page to learn more about the people, businesses and organizations that make the U.P. a powerful player in Michigan's economy, such as Chippewa Government Solutions, a tribally owned federal contractor, whose profits support over 50,000 tribal members through health, education, and cultural initiatives; and the Lake Carriers Association, which represents a fleet that moves over 90 million tons of cargo through the Great Lakes region, including the Soo Locks.
Contact Us