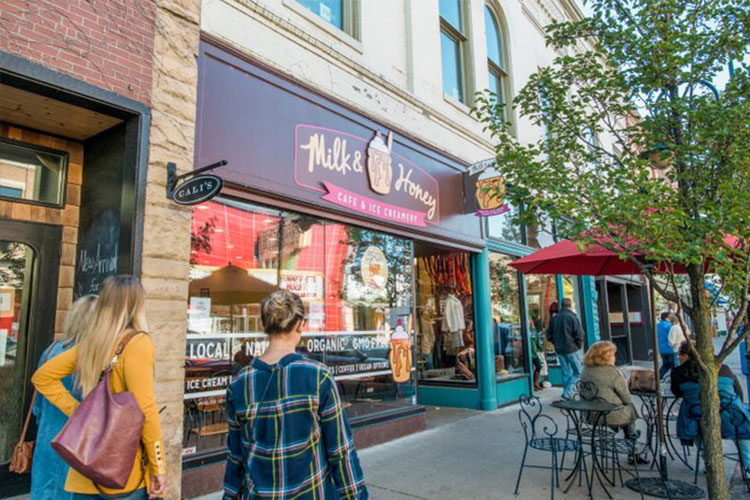 Michigan communities large and small are growing in population thanks to strong economic opportunity and a Pure Michigan quality of life that helps attract and retain talent.
The latest city-level data from the U.S. Census Bureau shows Michigan experienced population growth between 2010 and 2020 across the state.
ECONOMIC OPPORTUNITY LEADS THE RENAISSANCE OF THE DETROIT REGION
Much has been written about Detroit's revitalization and resurgence, with the city earning recognition by TIME as one of the World's Greatest Places in 2022. Beyond its vibrant downtowns, exciting entertainment scene and mouth-watering restaurants, industry-spanning corporate investments across the entire metro region are also making headlines.
Hamtramck and Wixom contribute to metro Detroit's population growth, both up 27% between 2010 and 2020. GM's new Factory Zero will bolster future growth in Hamtramck with GM's first fully dedicated EV assembly plant, and high-growth commercial vehicle tech company XL Fleet is opening a new R&D and tech prototyping center in Wixom.
With a population growth rate of 20%, Novi welcomed die casting manufacturer Pace Industries' headquarters from Arkansas in 2021 and auto supplier Dana Limited's new Electric Vehicle technology center in 2022. Corporate investment in Auburn Hills, with population growth of 14%, includes FLO's new electric vehicle charger manufacturing facility and U.K.-based Expert Technologies' U.S. headquarters.
Ford's $2 billion investment in July 2022 includes increasing production of the F-150 Lightning electric truck in its hometown of Dearborn, which saw 12% growth in population over the past decade.
BRAIN GAIN: COLLEGE TOWNS SEE POPULATION GROWTH
Michigan's colleges and universities are producing world class graduates to fill the talent pipeline, and their hometowns are growing as well. Allendale, just outside of Grand Rapids in West Michigan, is home to Grand Valley State University, ranked among the top 100 colleges in the Midwest by Forbes in 2022 . Its population growth rate of 54% places it among the state's 10 fastest-growing cities. In the Upper Peninsula, more than 7,000 students at the Michigan Technological University in Houghton – whose graduates go on to earn the ninth highest starting salaries in the country – are joined by a new wave of residents at 9% population growth rate.
Elizabeth Scott of Portland, Oregon, is among that Houghton population growth. Scott tells The Wall Street Journal that her family chose Houghton "because it had everything we wanted" including good public schools, a strong fiber-optic network, air connectivity and safety.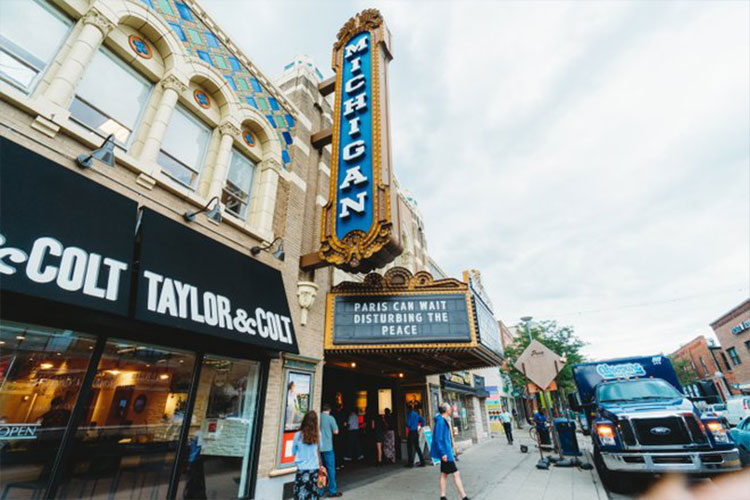 In Ann Arbor, the University of Michigan – ranked the No. 1 U.S. public university – knows a thing or two about college rivalries. When it comes to college town population growth, however, there is nothing but friendly competition. Ann Arbor saw a healthy population growth of 9% over the last decade, outpacing Big Ten Conference hometowns such as Bloomington, Indiana and Urbana, Illinois.
PURE MICHIGAN: QUALITY OF LIFE WHERE TALENT WANTS TO LIVE
Michigan is well known for access to its surrounding Great Lakes, but the more than 11,000 inland lakes are also a draw. Houghton Lake in the center of Michigan's Lower Peninsula saw a population growth of 54% between 2010 and 2020. In addition to being home to the state's largest inland lake that attracts fishing and boating enthusiasts, Houghton Lake's trails, ATV routes and mix of waterfront properties and cabins in the woods make it the full package as an outdoor haven.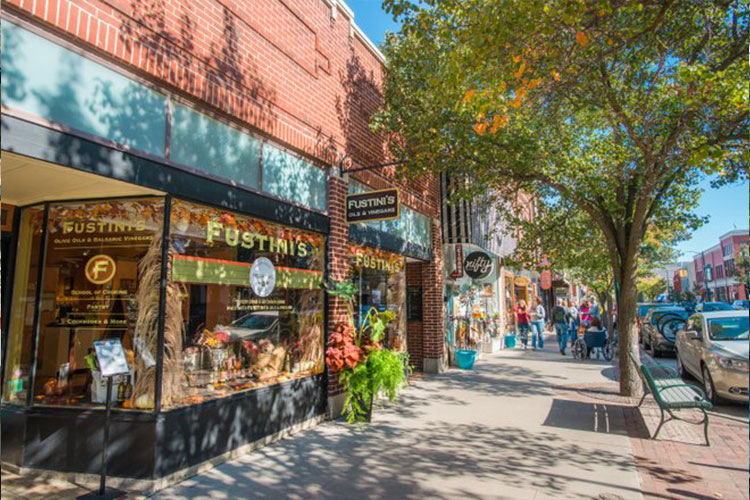 Michigan's wine country is also attracting new population, as well as business opportunity. Ranked among the top places to travel in 2022 by Matador Network, Traverse City and the surrounding counties including Grand Traverse County, Leelanau County and Kalkaska County all saw population growth in the last census. The region is also growing its startup ecosystem with a $50,000 Business Incubator Program Gateway Representative grant recently awarded to 20Fathoms, the Traverse City-based tech startup incubator, workspace, and tech career hub in northern Michigan supporting the needs for nearby technology-based startups.
LET'S TALK
As talent remains the top factor in corporate location decisions, Michigan communities across the state are growing with the skilled workforce to support the state's target industries.
Find out how economic opportunity, top ranked colleges and universities, and the Pure Michigan lifestyle are attracting and retaining the talent needed for your corporate growth plans at www.michiganbusiness.org/why-michigan.
Contact Us