New Developer's Toolkit offers support to Michigan's small developers, provides greater access to MEDC's resources
As Michigan's economy continues on an upward trajectory, MEDC is demonstrating that Michigan is equipped to create a more equitable, inclusive and resilient economy for every Michigander. From supporting businesses of all sizes around the state – particularly those in underserved communities – to assisting minority suppliers in finding procurement opportunities, to creating initiatives aimed at transforming underutilized properties and revitalizing Michigan communities, MEDC continues to focus on ways to provide the 10 million-plus Michiganders in our state with opportunities to have a thriving economic future.
In an effort to serve Michigan's less experienced real estate entrepreneurs, MEDC has recently assembled the Developer's Toolkit to provide resources and awareness to individuals wanting to step foot into the real estate world. The toolkit has been built to ensure there is equal access to the MEDC community development programs and services. Outreach, training, and support are being prioritized to underrepresented areas of the state.
"At MEDC, we are committed to providing equal access to all of our tools and resources," said MEDC Senior Vice President of Community Development Michele Wildman. "By offering this toolkit to Michigan's less experienced developers, we are furthering our goal of developing attractive places in Michigan, and ultimately, opening up the door for more job growth and economic vitality throughout our state."
The toolkit aims to develop connections to organizations and/or individuals providing support and services to real estate entrepreneurs with limited experience; educate and provide awareness of MEDC's Community Development programs; and learn about opportunities to support these real estate developers. The toolkit offers several resources including technical assistance, mentorship and support through the various stages of development.
One recent example of technical assistance is the Real Estate Development Boot Camp offered by MEDC partner Community Economic Development Association of Michigan (CEDAM). The Boot Camp was designed to equip emerging developers with the tools, resources, and information needed to bring real estate development projects to fruition. In addition to understanding the Low Income Housing Tax Credit (LIHTC) program, participants of CEDAM's Boot Camp gained an understanding of what development is and why it matters through the lens of the community development field, who the key players are in the development ecosystem, what funding sources exist for small- to medium-size projects, the development process, community engagement strategies, and more.
"Over the past year and a half CEDAM engaged our members and partners to best understand how our Boot Camp training could expand and improve to meet the needs of emerging developers across the state," said CEDAM Director of Communications and Training Emily Reyst. "We successfully expanded our one-week training to span the course of six months, covering a range of topics from the origins of community development to project formation and proformas. Key to the program was introducing participants to important stakeholders in the field, including equity investors and state agencies, who reviewed participants' project presentations and provided critical feedback to participants on their potential developments. We're thrilled that because of this feedback, several participants are able to move forward on their LIHTC and small-scale development projects."
In March, the Michigan Strategic Fund approved the Build MI Communities Initiative and guidelines, a new initiative that provides grants to emerging developers for small scale development in the state of Michigan. Eligible applicants include individuals or entities with limited commercial and mixed-use development or redevelopment experience, who are engaged in development projects with a total development cost of $2.5 million or less. Eligible properties should generally be located within a downtown or traditional commercial corridor, with preference given to projects located in Geographically Disadvantaged Areas.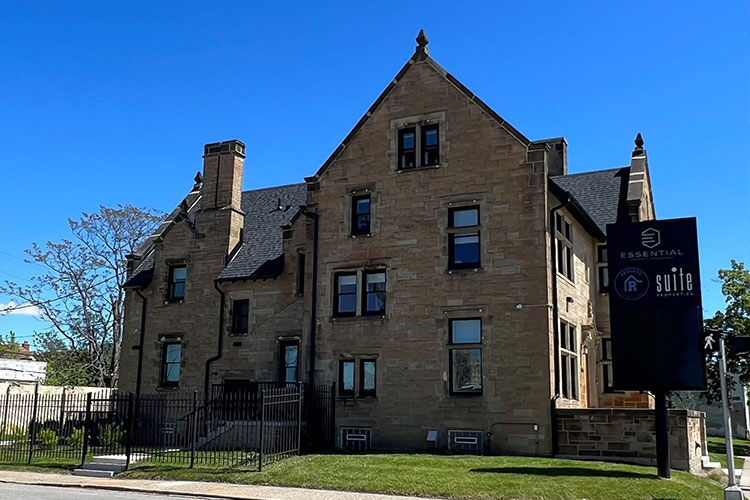 The Build MI Community Initiative has been established to re-activate underutilized or vacant space into vibrant areas by promoting capital investment into redevelopment projects being taken on by developers and property owners with limited real estate development experience. Familiarizing these developers with the development process will also help position them to potentially undertake more complex projects in the future.
The goal of the program is to make state's tools and resources more accessible to a more diverse group of applicants, as well as expand the pool of experienced developers in Michigan. To learn more about the Build MI Community Grant Initiative, visit here.
"Emerging developers often run into barriers accessing capital when trying to get into the development world, and the new Build MI Community grant program works to overcome those barriers," Wildman said. "As we continue to expand access to our tools, programs, and resources, we are fostering inclusive economic growth and prosperity throughout Michigan."
To learn more about MEDC's Community Development programs, visit https://www.miplace.org/. To learn more about the developer's toolkit, visit https://www.miplace.org/developers/.
Contact Us