Small businesses all across Michigan serve as the lifeblood of their communities. As Michigan's economy continues to gain momentum, the Michigan Economic Development Corporation is continuing to find innovative opportunities to collaborate with local partners to bring critical support and growth opportunities to small businesses statewide.
The Regional Small Business Support program is one such effort developed by the MEDC's Community Development and Pure Michigan Business Connect teams, designed to provide customized hands-on support to small businesses looking to start or scale operations. This program works with businesses positioned for growth, identifying participants' unique needs and opportunities, and then providing support where it will make the biggest impact.
The program targets industries in designated areas throughout the state that are critical to the region's economy. So, it only made sense to focus on the growing outdoor recreation industry for an initiative in Northern Michigan.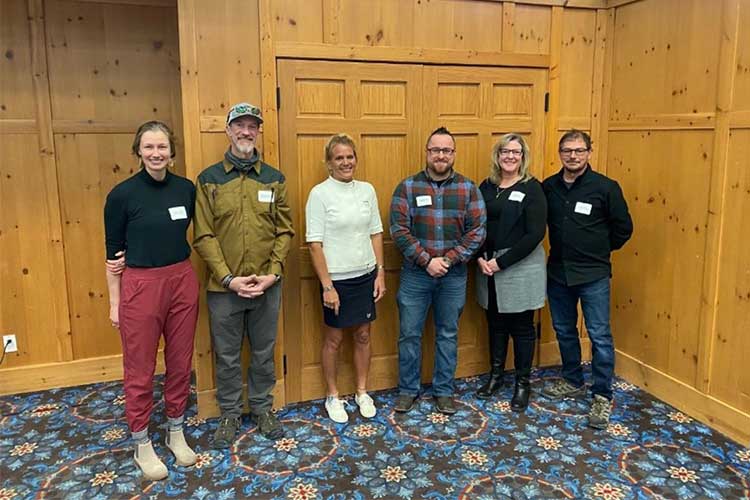 Following the success of the U.P. Small Batch Food Businesses Pitch Competition and the Shiawassee Small Batch Support Program, the MEDC, along with local partners in Emmet, Charlevoix, Antrim, and Cheboygan counties, recently hosted the Northern Michigan Outdoor Industry Pitch Contest at Boyne Mountain Resorts. The contest was held in partnership with the Midwest Representatives Association's 2022 Boyne On the Hill Demo event.
The pitch contest included five small regional outdoor businesses who competed and won prize packages of marketing support such as website design, branding, image sourcing and more. Awards were announced during a networking reception following the competition, which allowed many outdoor industry professionals to learn more about MEDC and the Outdoor Industry Office.
The reception was attended by pitch participants, the hosting partner group, regional representatives including the Northern Michigan Liaison to the Governor, and attendees from the MRA who were at Boyne for the On the Hill Demo event. In addition to the awards announcement, the reception provided an opportunity for attendees to identify additional ways to collaborate in continuing to grow the Michigan outdoor industry.
"I cannot express enough to you all our gratitude for making this event possible," said Northern Lakes Economic Alliance President David Emmel. "At the reception I had the opportunity to speak to all of the contestants and I would summarize their sentiment as follows: 'we never thought we would have an opportunity for that kind of an interaction and relationship building with folks from the MEDC and the DNR. We thought they only worked with the big companies.' At a time where all of our professional relationships have suffered, this was an exceptional opportunity to create and build relationships through in-person interaction."
Pitch participants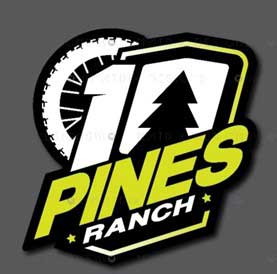 10 Pines Ranch
10 Pines Ranch is Northern Michigan's newest off-road motorcycle park. The park will have a nationally known Loretta Lynn's replica track, off-road Hare Scramble courses, a kids' course, pit bike track and camping spread across over 100 acres. Riders from all over the country will be able to practice, train and stay at 10 Pines.

Antrim Meadows Campground
Antrim Meadows Campground provides a Northern Michigan "basecamp" for travelers who want to explore the beauty and experiences of the area. Antrim Meadows provides campsites, cabins, and camper rentals for anyone who desires a central location for summertime fun.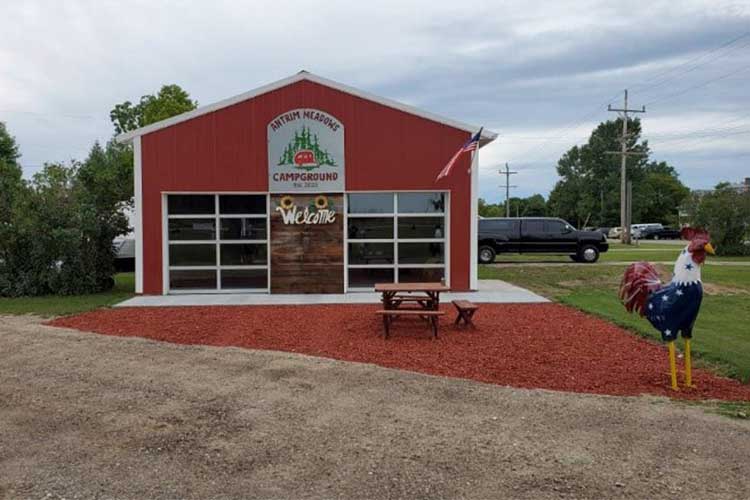 Brian "Koz" Kozminski is a fly-fishing guide in northern Michigan, highlighting the wonderful resources available in Northern Michigan. True North Trout clients are educated about river status and conservation issues. Koz works with people of all experience levels, and enjoys being an ambassador for where he lives, and is passionate about protecting it.

Nautical North Family Adventures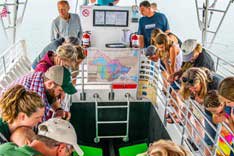 Nautical North Family Adventures provides an array of customized experiences including glass bottom boat shipwreck tours, snorkeling, scuba diving, kayak rentals, lighthouse tours, private charters and more. Nautical North Family Adventures serves to get you, your family, and your friends out on the water for unforgettable memories all while making a difference in the community.
Orient To Thrive
Orient To Thrive offers immersive nature connection experiences that invite people into deeper connection with local ecosystems. Through embodied movement, meditation, guided imagery, somatic awareness and the Japanese-inspired forest bathing practices, people are invited to drop out of the thinking, analytical mind and reclaim their sense of childlike wonder and curiosity for our more-than-human world as a way of reconnecting with ourselves, the land and our community.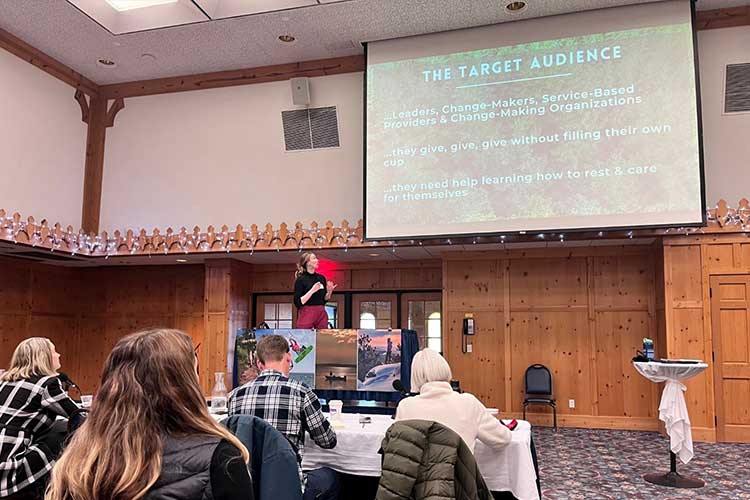 Pitch Awards
All five businesses were interested in and positioned to receive a Content Marketing package that provides customized support with business needs such as website design, branding, photography & videography, and more. Each business was also provided strategic planning consulting services, and retail and merchandising consulting where needed. The top scoring business, 10 Pines Ranch, also received financial support toward attendance in an outreach event, such as a trade show, with the MEDC helping prepare the business for participation and showcasing.
The event was the fourth pitch event under the Regional Small Business Support program; a fifth is underway that will target food and agriculture businesses in Northeast Michigan.
The success of this program is a result of a collaborative effort among partnerships with regional economic development organizations, chambers of commerce, Downtown Development Authorities, industry partners, Small Business Development Centers and more. Through engaging local organizations that know best who and what makes their communities thrive, MEDC is able to deliver this support program because of the relationships and insight its partners have at the local level.
"Innovative placemaking and fostering successful small businesses go hand in hand as we look at ways to support small businesses and entrepreneurs in Northern Michigan, and across the state," said MEDC Vice President of PMBC and International Trade Natalie Chmiko. "These businesses are a testament to the entrepreneurial spirit thriving in the state today. It's exciting to see what the future holds for each of them, and how their growth will create new opportunities in their communities."
To learn more about how MEDC can support your small business, visit michiganbusiness.org/pure-partnership.
Contact Us