Small businesses all across Michigan serve as the lifeblood of their communities. As economic recovery efforts across Michigan gather momentum, the Michigan Economic Development Corporation is continuing to find innovative opportunities to collaborate with local partners to bring critical support and growth opportunities to small businesses.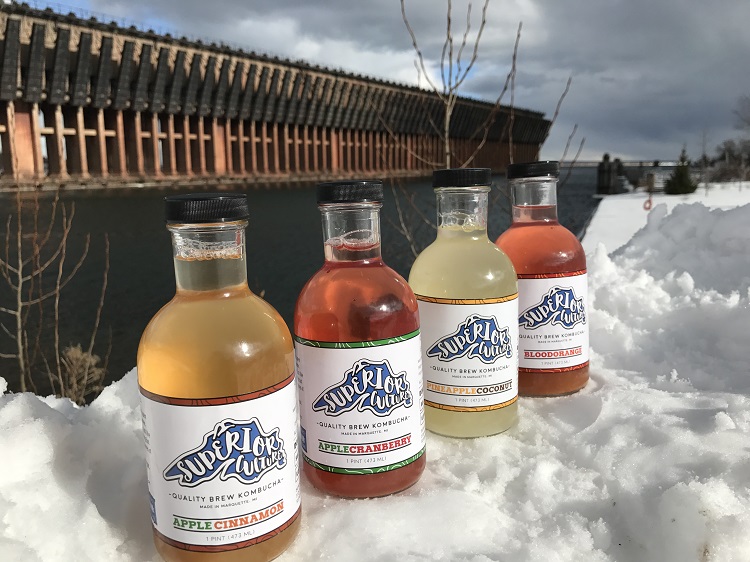 Following the success of the Shiawassee Small Batch Support Program, the Pure Michigan Business Connect and Community Development teams at MEDC, along with local business support services launched an effort to assist small batch food businesses across the Upper Peninsula to start or scale operations. As a result, 11 small batch food businesses were recently awarded critical support services through a competitive pitch competition.
The effort was a collaboration between the Michigan Economic Development Corporation, Michigan Department of Agriculture and Rural Development, Small Business Development Center, Michigan State University Product Center, and U.P. Food Exchange to support these growing businesses, as well as a food and agricultural sector critical to the region's economy. La Dolce Video & Design in Marquette was hired to provide key marketing and digital support as part of the service packages awarded.
"It is so exciting to see Upper Peninsula businesses producers get this support!," said Alex Palzewicz, Market Director at the U.P. Food Exchange. There is such a wide array of awardees both in regional representation and in the types of products they offer. These prize packages will provide the extra push to these both new and established U.P. businesses, helping them continue to grow and build their markets. I'm also really excited to connect them with both the vast resources partners of the Upper Peninsula Food Exchange, as well as getting them introduced to the U.P. Food Exchange."
The U.P. Food Exchange is a wholesale online food hub that helps aggregate local food purchasing for intuitions like restaurants, schools and retailers. "Supporting small businesses like these helps build stronger communities and centralized local food system." Palzewicz added.
Out of the 23 businesses who applied, 11 small batch food businesses were selected to participate in the pitch event. Each business will receive customized support packages tailored to their specific growth needs identified through the pitch process.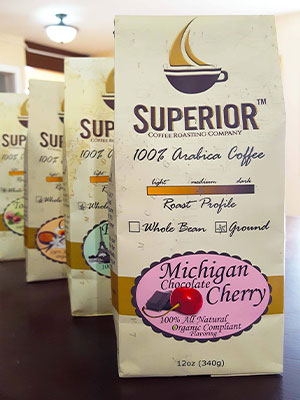 Superior Coffee Roasting Co. Inc. in Sault Ste. Marie is a U.P. Michigan, Lake Superior inspired Coffee Roasting Business featuring a tasteful variety of single origin all natural and organic coffee and blends. Superior Coffee Roasting Co. will receive strategic business consulting from Connect2Market.
Mackinac Bluffs Maple Farms, Inc. in Cedarville is home to more than a thousand acres of pristine sugar maples and one of the largest sugar bushes in the Midwest. The farm serves as the largest producer of organic maple syrup and bulk maple sugar in the state. Mackinac Bluffs Maple Farms will receive consulting with Taste the Local Difference that will include a marketing campaign, technical assistance with selling online and identifying online marketplaces.
Superior Culture in Marquette brews a variety of kombucha beverages using locally sourced products. All processes are performed on-site at their Marquette location with a taproom and tea house onsite to try new products. Superior Culture will receive consulting with La Dolce Video & Design to further develop a website, eCommerce support and other marketing needs.
Donckers in Marquette creates small batch food and confections, drawing on local suppliers with a commitment toward sustainable practices. Strategic business consulting provided by Connect2Market will help Donckers identify market opportunities in wholesaling.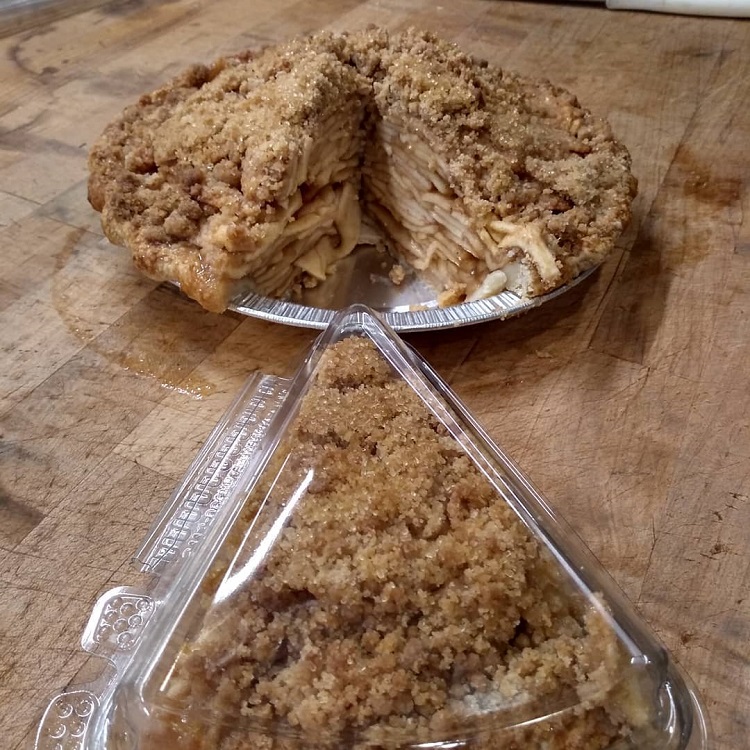 Peace Pie Company in Marquette makes both sweet and savory handmade pies. They got their start making pies in their kitchen, expanded to the local Farmers Markets and a partnership with Iron Bay Restaurant. Peace Pie Company will receive consulting with La Dolce Video & Design to further develop a website with professional photography and video production.
Skinny Pete's in Lake Linden is a bakery and bagel shop featuring artisan bagels and breads. They serve the Houghton County market and make bakery products for wholesale distribution. Skinny Pete's will receive consulting with the MSU Product Center team to assist with packaging consulting and nutrition facts label creation.
Rozie's Foods in Marquette has taken owner Rosie Pietila's love of gardening and canning to create a line of gourmet pepper blends, known as RelSa. Rozie's Foods will receive consulting with Taste the Local Difference to create online and instore marketing materials.
Rozina Dee Granola and Bakery in Ironwood creates organic granolas and specialty baked goods, including vegan and gluten free. They use local and seasonal ingredients like thimbleberries, local honey and wild-harvested flowers. Rozina will receive consulting services the MSU Product Center to get her business out of her home and assist with packaging and nutrition.
Stag Farms in Iron Mountain offers premium food products to the local market including locally produced honey, artisan maple syrup products, and jams and jellies. Stag Farms will receive consulting with Taste the Local Difference to identify new markets and how to introduce new products.
Teach to Taste in Houghton offers produce sales of garden goods, bakery and sweets as well as offering various classes on gardening and cooking. Teach to Taste will receive consulting with the MSU Product Center team to consult on product stabilization, product labeling and nutrition.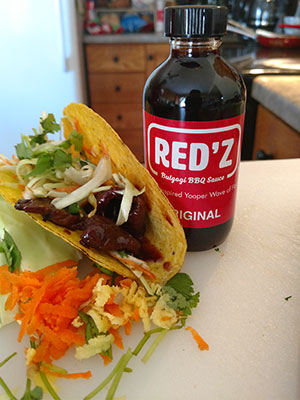 Red'Z in Palmer produces and sells Bulgogi BBQ-Marinade in five different recipes in stores and online. Red'z will receive consulting with Connect2Market to develop a strategic plan for target marketing and a growth strategy.
Each of these small batch food manufacturers virtually pitched to a panel of judges that included leadership from the MEDC, the Michigan Department of Agriculture and Rural Development, the MSU Product Center and Great Lakes Foods to access a variety of support services to help grow their business. The Michigan SBDC offered participants a "Pitch Prep" workshop prior to the virtual event. The effort brought together the MEDC's community development team and Pure Michigan Business Connect platform to continue efforts to create economic opportunity statewide, while amplifying and empowering regional economic growth efforts. These programs, along with Michigan SBDC, MDARD and Taste the Local Difference will continue to offer support services to awardees.
"Innovative placemaking and fostering successful small businesses go hand in hand as we look at ways to support small businesses and entrepreneurs in the Upper Peninsula, and across the state," said Michele Wildman, Senior Vice President of Community Development at the MEDC. "These businesses are a testament to the entrepreneurial spirit thriving in the Upper Peninsula today, and it's exciting to see what the future holds for each of them, and how their growth will create new opportunities in their communities."
To learn more about how MEDC can support your small business, visit michiganbusiness.org/pure-partnership.
Contact Us