Michigan: A Home for Engineering Design and Development
Plentiful talent and a full pipeline make the state an attractive choice for companies in the engineering, design and development (EDD) industry.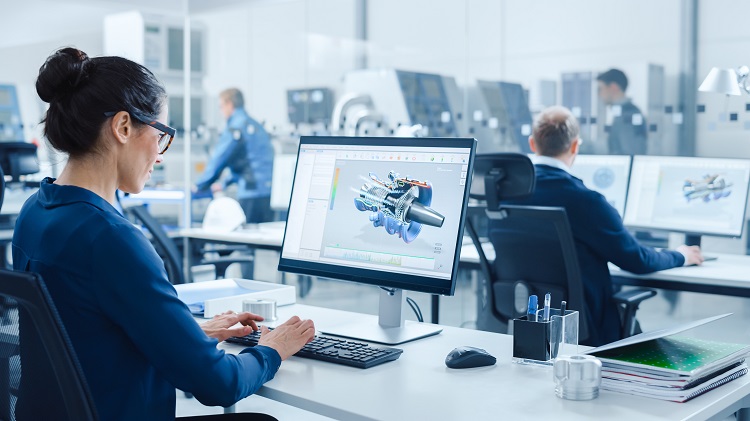 Michigan is a maker state – where things from automobiles and furniture to life-saving medicines are made – so, it comes as no surprise that Michigan is equally adept at designing and developing things. And, indeed, for companies in the engineering, design and development (EDD) industry looking for a place to expand an existing business - Michigan is often ground zero.
At a time of rapidly increasing demand for engineering, design and development talent, Michigan consistently emerges as a place where talent is plentiful, and with strong support for talent attraction and retention.
Companies across engineering, design and development will find a home in Michigan as a state or region suited to support growth or a more attractive place to grow in.
Just ask KLA Corporation.
As a supplier to the electronics industry, KLA provides manufacturers with advanced process control equipment and process-enabling solutions. Headquartered in California's Silicon Valley, when the time to select a site for its new $70 million semiconductor research and development center, KLA chose Ann Arbor, Michigan over more than 350 other potential North American locations.
Of course, Michigan continues to be a leader in the semiconductor-hungry automotive and emerging mobility industries. So, it makes sense for suppliers and aspiring suppliers to consider locating nearby.
But with plans to add 500 high-tech jobs through the R&D center, KLA's ability to attract and retain engineering talent was crucial. With the nation's highest concentration of engineers, the University of Michigan's top ten engineering program, and the state's uniquely Pure Michigan quality of life, Michigan was the clear choice.
In 2018, KLA announced it would locate in Michigan and within months, it more than doubled the investment amount and increased its commitment to 600 jobs.
The compelling advantages which KLA found in Michigan are available to other companies as well.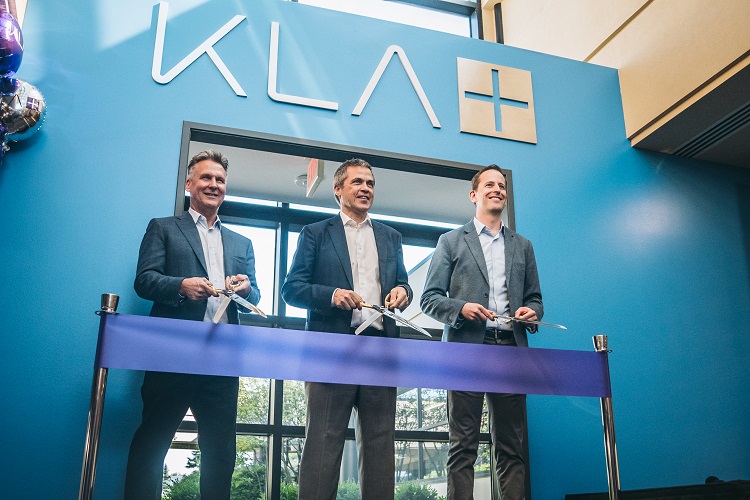 Michigan has a deep pool of engineering talent while proactively planning for the future
Brightwing Talent Experts predicts that, by 2028, a shortage of engineering talent will translate to a potential loss of $454 billion in national economic output. But if there's one state prepared to buck that trend, it's Michigan.
Michigan has the 4th largest engineering, design and development (EDD) workforce in the nation, with more than 116,000 employed in related industries in 2020. Employment in EDD industries is almost twice as concentrated in Michigan as the national average.
Engineering services, testing laboratories, and R&D in physical sciences and engineering dominate Michigan's EDD industry employment. Employment at testing laboratories and in industrial design services are also highly concentrated in the state.
Michigan employs 4,500 commercial and industrial designers, the most in the nation. And Michigan has the highest concentration of these workers, five times higher than the national average, all of which makes Michigan a leader in the employment and concentration of commercial and industrial designers, industrial engineers, and mechanical engineers.
Not only is Michigan's engineering workforce ahead of the nation, the state is actively preparing engineers for the future. At a time when an aging workforce is threatening the supply of engineers, the University of Michigan (U of M) was in second place nationally for the number of graduate students in science and engineering. Meanwhile, through the state's innovative workforce development programs like the Michigan Reconnect Program and Futures for Frontliners offering a tuition-free pathway for Michiganders to receive in-demand industry certificates or associate degrees, the state is working around-the-clock to ensure new talent is always being developed.
Michigan is a hotbed of engineering, design and development creativity
The very attributes that provide Michigan with such a deep well of talent ensure its continuing creativity as measured by its investment and success in R&D. In fact, the state ranks first in the U.S. for automotive and mobility R&D, with investments adding up to 73% of the total national expenditure.
Michigan's extensive, nationally ranked university ecosystem continues to invest in future industry solutions.
Michigan State University (MSU), U of M, and Wayne State University - which constitute the University Research Corridor (URC) - continue to invest in future industry solutions. Each is among the top 100 research universities in the country. Their R&D investments totaled $11.56 billion over five years. In fact, the URC conducts 92% of academic R&D and 94% of federally funded R&D in the state.
Which makes it no surprise that URC researchers disclosed more than 3,200 new inventions between 2014 and 2018, nor that the state ranks 6th nationally for patent awards, including more than 7200 utility patents in 2019 alone.
Michigan businesses encourage that creativity, having spent $22.4 billion on R&D in 2018, ranking 4th in the nation.
Michigan had the fourth-highest business R&D spending-to-GDP ratio (4.2%) in the country in 2018, a ratio twice that of the national average of 2%. Only Washington (4.9%), California, and Massachusetts (tied with 4.6%) had higher ratios.
And the talent that engenders such productivity is recognized nationally and globally. Michigan ranks 6th in the U.S. for its creative design talent, with the 3rd highest job growth by volume between 2014 and 2019.
This innovative leadership was further recognized in 2015, when UNESCO named Detroit to its City of Design network, joining cities such as Singapore, Montreal, Turin, Istanbul, and Bilbao, Spain, and making it the only U.S. city in the prestigious network.
Michigan businesses are committed to innovating the future
Michigan has more than 3,400 payrolled business locations in EDD industries; nearly 2,000 of those are in the engineering services industry
As you'd expect from a state with such a strong industrial heritage, Michigan is home to clusters of manufacturers, suppliers, R&D facilities, universities, and related services that contribute to the state's collaborative environment and high level of productivity. Their combined research and development efforts set the stage for Michigan to continue as a leader in innovating next-generation technology from robotics and automation to medical technology.
Ann Arbor-based Navitas Systems provides a good example.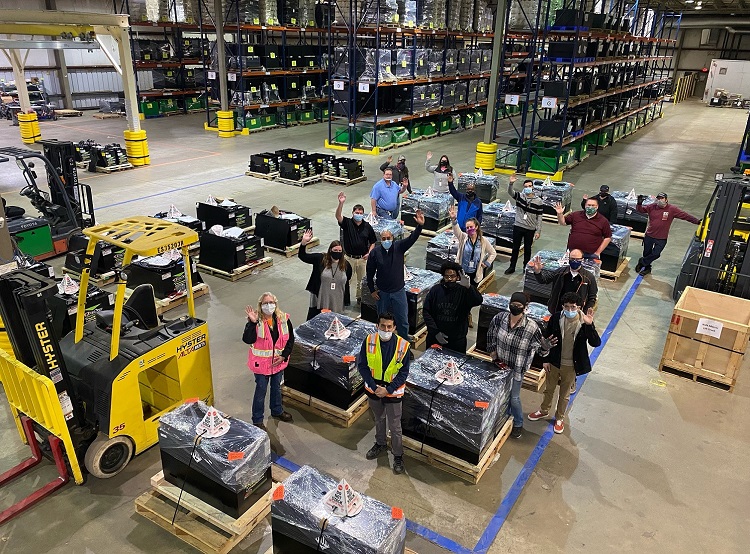 Navitas is a leader in the integrated design, development, and manufacture of innovative energy-enabled solutions and energy storage products. Its customers include industry and government. Its products range from customized energy storage to custom renewable energy integrated power systems.
Navitas operates a 48,000 square foot R&D, engineering, and manufacturing center and a 100,000 square foot lithium battery systems manufacturing center. With the growth of Navitas' commercial products business, the company decided to expand into a second facility housing commercial battery manufacturing plus additional engineering resources, battery cell production, and office space, generating a total private investment of $3.36 million and creating 111 high-paying new jobs, while beating out competition in states like Illinois and Pennsylvania.
Hilite International's recent expansion demonstrates a similar commitment to innovation in the rapidly evolving mobility industry that is taking place on the west side of the state.
Hilite International is a global developer and supplier of components and systems to reduce automotive fuel consumption and exhaust gases. It is also focused on emerging technologies, including e-mobility and thermal management, with a clientele featuring household names like General Motors, Stellantis (formerly FCA), Allison, and Daimler.
When Hilite decided to consolidate its facilities in Whitehall, Michigan, in order to expand its office space, laboratories, and conference rooms, its decision was made simple due to the state's rich workforce, culture of innovation and affordable cost of living.
Michigan's quality of life is unequaled
Companies are attracted to a place by the same things, and for the same reasons, individuals are: a desirable quality of life attracts and retains talent. Few other states can match Michigan in that regard. With unparalleled cultural and four-season recreational opportunities, more freshwater shoreline than any other state, and the fourth most affordable cost of living in the country, Michigan's quality of life helps ensure that employees attracted to the state remain here.
For more information on Michigan's advantages to the EDD industry and its employees, please visit michiganbusiness.org/research-development.
Contact Us