As Michigan works to emerge from the global pandemic following 16 months of emergency relief, response and recovery efforts, we now find ourselves in a position where we can reflect on what we have learned and how, together, we can rebuild our economy to be even stronger than before.
Perhaps the most valuable lesson we can take away from this time is the critical role that our small businesses will play in our economic jumpstart going forward – and how we at the Michigan Economic Development Corporation (MEDC) can help to create a more equitable, inclusive and resilient economy for every Michigander.
After all, it is small businesses that make economic development relevant to most people in Michigan. Most Michiganders may not ever set foot on the floor of an automotive assembly plant – but nearly all will eat out at their favorite restaurant, visit a local shop to find the perfect gift, or stop at the drycleaner up the street once or twice a month.
We know that the most meaningful way to create significant, lasting impacts on Michigan families, businesses and communities is to come together – as one Michigan – to listen, to collaborate, and to make sure we are providing a seat at the table for everyone when it comes to resources available to support our businesses and our economy.
And thanks to the success of our vaccine rollout to date – with more than 9 million total vaccine doses having been administered already and growing every day, we are already able to come together and celebrate in person the resilience, innovation and grit of Michigan's small businesses over the past year. There could be no better combination than taking in the best of our Pure Michigan summer weather while we recognize and celebrate our state's small businesses and look ahead to a more inclusive future for all.
Small businesses are the glue that binds communities together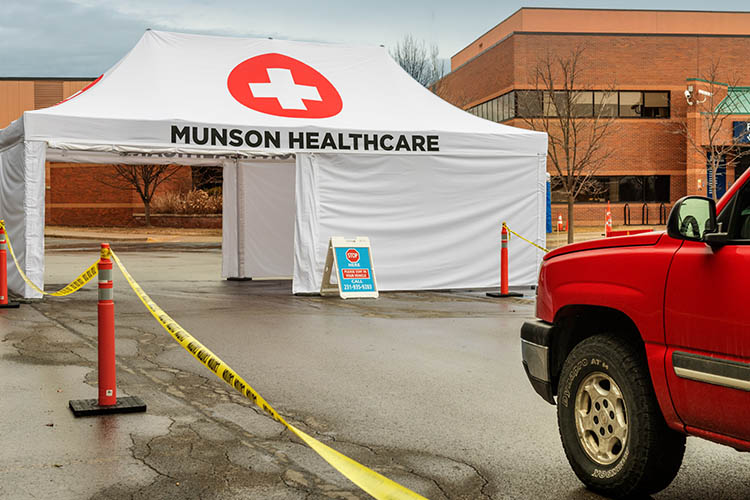 The past year has tested all of us in ways we could not have imagined, for businesses, workers and communities alike. At the MEDC, we were proud to launch 23 economic relief and recovery programs in response to the pandemic, supporting more than 25,000 businesses in the state and helping them retain more than 200,000 jobs in every single county across Michigan.
Much of our own impact and support during this time would not have been possible without the steadfast support and collaboration of regional and local economic development organizations, along with other key partners like the Small Business Development Center. Through our combined efforts, we were able to create a pathway for Michigan's small businesses to outlast this global pandemic.
For small businesses themselves, rather than being discouraged by the pandemic's overwhelming impact, these businesses pressed on, demonstrating a commitment to growing and evolving their business, while supporting the hope and optimism of their communities through it all.
Traverse City-based TentCraft, for example, had never manufactured products for the health care or medical industries; for 13 years it had served the event industry, creating custom prints and tents for event booths and sports arenas. Yet when COVID-19 began to spread throughout the nation, sporting events and business attraction opportunities began to postpone and cancel altogether. Refusing to consider shutting down its production altogether, the company recognized it needed to pivot quickly to stay afloat and keep its workers paid.
After rallying its team to support the growing global need for greater testing and screening efforts, the company received MEDC support to begin quickly providing local installations of medical tents while filling national orders, supporting not just the Munson Medical Center in Traverse City, but also hospital systems in Texas, Massachusetts, Illinois and Pennsylvania. Later, by working with its local Procurement and Technical Assistance Center (PTAC) office – also supported by the MEDC – TentCraft was able to secure various contracts to provide medical tents in support of government efforts to combat the pandemic.
In Royal Oak, meanwhile, the Motor City Gas whiskey distillery is a beloved community staple, serving award-winning cocktails and homegrown spirits. When indoor dining restrictions became necessary to keep workers and customers alike safe from the pandemic, the distillery pivoted to selling cocktails to go with their internationally celebrated whiskeys, providing their community a way to support the local business while staying safe in the process.
From being the only minority woman-owned distillery in Michigan and one of only four nationwide, to being named "a top 10 whiskey bar in the U.S." by Yelp, "a top 20 distillery in the U.S." by Travel & Leisure Magazine, and "the Michigan whiskey distillery of the year" by US Business News, Motor City Gas takes pride in its local roots and continues to find creative ways to support its community in return.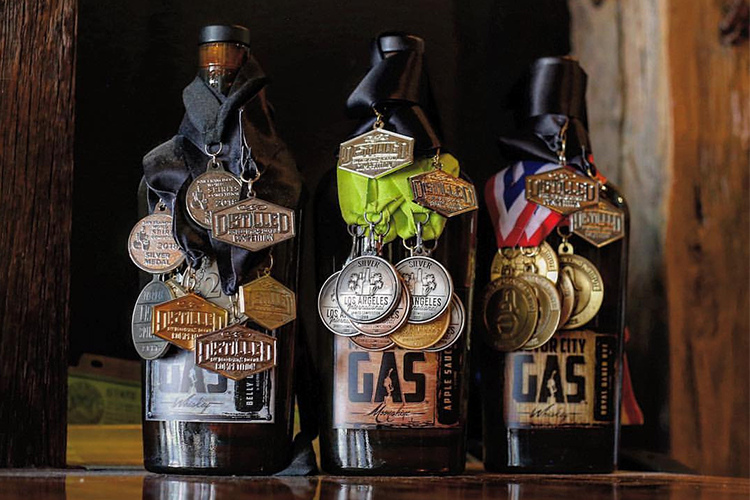 When faced with adversity caused by a coinciding public health and economic crisis, Michigan's small businesses stepped up to be their community's helpers in 2020 while finding innovative ways to support their customers and keep their employees paid. But that was not all; they also continued supporting their community in other ways by assisting with local youth programs, helping feed the hungry and comfort the homeless and engaging in other local activity that contribute to the vitality of the cities and towns that they call home.
As Michigan moves forward, the MEDC is remains committed to doing all it can in return to support the continued success of small businesses by providing the funding, resources and opportunities that they need to continue not just surviving but thriving here in Michigan.
Michigan's path for inclusive economic growth lies with small businesses
Throughout the pandemic, Michiganders all over the state stepped up and came together to slow the spread of COVID-19 and save lives. Now, Michigan's task is to unleash the potential of our people, to drive innovation and investment in our small businesses, and create tens of thousands of jobs and economic prosperity for all.
At the MEDC, we work every day to achieve this kind of long-term economic prosperity for Michiganders by investing in communities, enabling the growth of good jobs and promoting Michigan's strong image worldwide.
However, since we adopted this mission through our five-year strategic plan in September 2019, we have witnessed a clear need for not only our agency, but all of Michigan to find ways to create a more equitable and resilient economy for all Michiganders, which has become even more urgent in the wake of COVID-19.
For example, the need for more intentional and inclusive policies to support minority-, veteran- and women-owned businesses in the state has been underscored this year, as the pandemic has been particularly damaging for diverse-owned businesses that make our communities vibrant places to visit and call home.
Research already suggests that up to 40 percent of GDP growth in the U.S. economy between 1960 and 2010 can be attributed to greater participation of women and people of color in the labor force through improved talent allocation. Furthermore, economies grow faster and more vigorously – not to mention for longer periods – when prosperity is more equally distributed across segments of the population.
This trend was underscored over the past year, as too often the federal support provided in response to the pandemic missed a significant segment of small businesses in Michigan – despite those businesses being some of the hardest hit by COVID-19.
In moving beyond the pandemic, it is critical that we continue to offer inclusive, targeted support for these small businesses – often staples in their local communities – if we want to achieve comprehensive, meaningful and generational success for the people, businesses and communities of Michigan.
After all, across every corner of the state, small businesses are significant contributors to communities, providing accessible job opportunities for community members, building wealth among working families and creating upward economic mobility for women and minority-owned business owners.
In Troy, IPS Technology Services demonstrates exactly that, with President and CEO Pradip Sengupta leading his company in offering IT support services to businesses, including staffing, CIO advising, digital marketing, systems development and both health care and engineering IT support. Through support from its local Procurement Technical Assistance Center (PTAC) office, along with the Edward Lowe Foundation and TechTown, a Detroit-based SmartZone, IPS Technology Services has experienced some of the fastest growth in southeast Michigan over the years, while continuing to expand its team and support the surrounding community.
Small businesses also help create more vibrant communities throughout the state that support a higher quality of life that defines our way of living here in Michigan.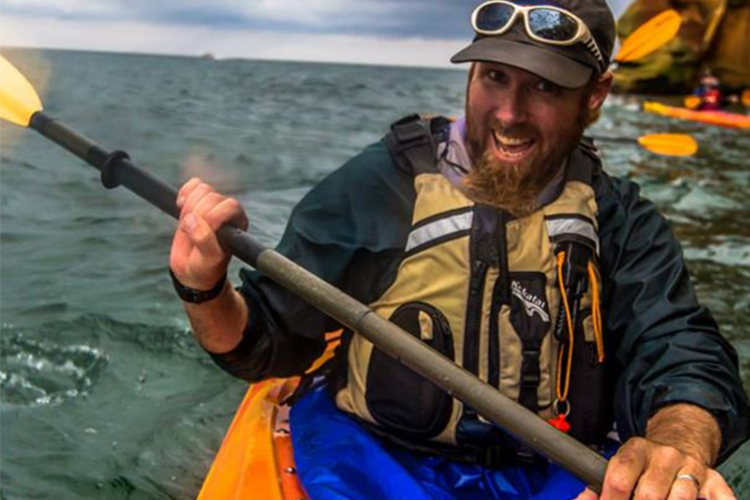 Consider Munising's Uncle Ducky Outdoors, which demonstrates a fierce passion and commitment to its hometown roots while offering customers from around the world a chance to experience the beauty of Michigan's Upper Peninsula. By embracing its Yooper culture, the business generates critical economic activity each year in support of the region's tourism industry, while caring for the community and environment that supports its success.
At the MEDC, we recognize that our organization is uniquely situated to create significant and powerful economic opportunities for the 10 million residents and businesses that call our state home.
And every single day, small businesses across the state also play a critical role in fostering inclusive economic growth throughout Michigan, by investing in their workforce to create opportunities for future prosperity.
Now, by working together, we can stay laser-focused on growing the economy and getting Michiganders back to work, while building back a future that works better for us all.
To learn more about how MEDC works with small businesses to create long-term economic prosperity, go to michiganbusiness.org/partnership.
Contact Us