In today's day and age, technology is advancing like never before. With different tools and software being used in the workplace on a day-to-day basis, IPS Technology Services steps in with their knowledge and skills in everything technology to help other businesses achieve success while making a name for their growing business.
Based out of Troy, Michigan, IPS Technology Services is an IT staff augmentation as well as cloud and mobile based application specializing in development and solutions. In order to provide helpful services to others as a young business, Pradip Sengupta, President and CEO of IPS Technology Services, has accessed services and support over the years through the state's Procurement Technical Assistance Centers (PTACS), supported by the Michigan Economic Development Corporation (MEDC), to help it grow. In addition to receiving support and guidance from Michigan's PTAC offices, Sengupta gives credit to the Edward Lowe Foundation as well as TechTown, the SmartZone in Detroit that supports small businesses and startups accelerate their business ideas. By actively working with these organizations as a mentor for small businesses on a voluntary basis, Sengupta has been able to gain useful knowledge and insight to help him strengthen his company and better assist his clients.
Sengupta credits much of its economic momentum over the years to its location in Southeast Michigan, as having been the ideal place to grow his small business.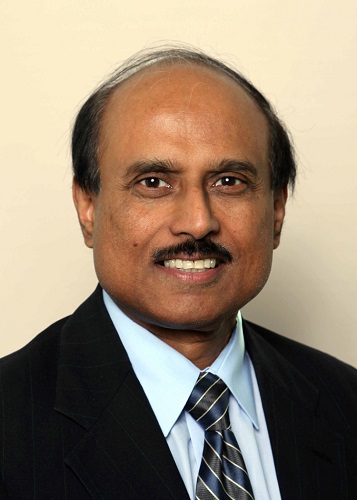 "Southeast Michigan is known for being the mecca of mechanical engineering, where one can find all of the concepts to build as well as sophisticated technologies and designs, supporting every step of the lifecycle and process," Sengupta said.
In addition to its prime location, IPS Technology Services believes that their key to growth stems from their company mission and the promise they keep with their customers. Something that holds importance to Sengupta -- and the entire company, as well -- is exceeding customer satisfaction. Sengupta shares that their ability to solve clients' business problems using technology as enabler has proven key to the company's continued success.
Not only has this company exhibited extreme growth in the past, it will continue to expand by continuing to engage with smaller companies and offering services to them. IPS Technology Services wants to build the company platform while helping others with their IT solutions, web development, staff augmentation and more. While this small business has big plans for the future, they realize that culture plays a factor when it comes to their goals and the outcome of the company. IPS makes it their priority to treat employees and clients like family. Sengupta notes that culture is embedded into their value system at IPS Technology Services and that it is important for the company to make sure employees and clients are taken care of. IPS Technology Services is looking forward to their future plans while incorporating their promise of employee and customer satisfaction.
Recognized by Michigan Celebrates Small Business as a 2021 Michigan 50 Company to Watch, Senguptais very grateful for this opportunity and recognition, as it carries out a message to the industry and helps improve the visibility of IPS Technology Services and their commitment to clients. While the awards gala is honoring this small business for their accomplishments thus far, IPS Technology Services will continue to push themselves to serve their community and customers by providing elite technology services for years to come.
To learn more about how the MEDC helps Michigan small businesses, please visit www.michiganbusiness.org/pure-partnership/