Small businesses are the heart of Michigan's local communities, and there is no area of the state where this entrepreneurial spirit is more evident than the Western Upper Peninsula.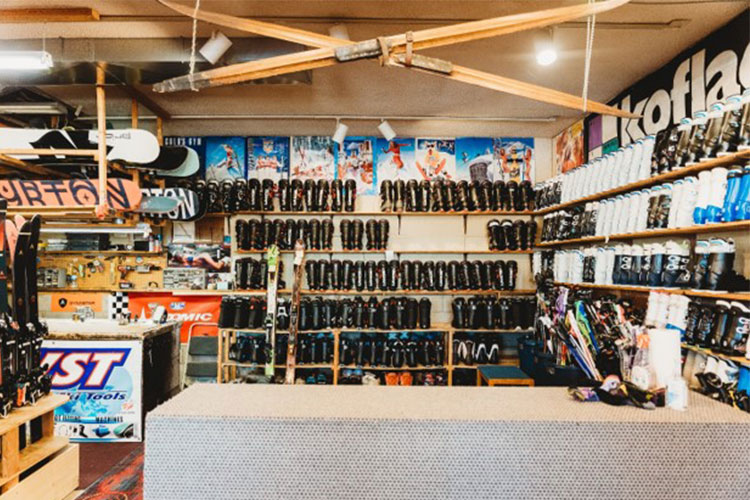 Whether it's an Italian supper club, a longtime popular pizza joint, a community service organization, or a "hardcore ski shop," locally-owned businesses help to boost the local economy, attract and retain talent, and drive tourism year-round. This is especially true in a unique region of the state known as Michigan's "Big Snow Country."
As businesses across Michigan continue to focus on economic recovery in the wake of the COVID-19 pandemic, the Michigan Economic Development Corporation has been at their side, providing a variety of tools and resources, often in partnership with local economic development organizations.
The Michigan Small Business Restart Program, for example, distributed $100 million to 15 local or nonprofit economic development organizations (EDOs) covering all 83 counties in the state to administer grants up to $20,000 to small businesses and nonprofits that realized a significant financial hardship as a result of the COVID-19 pandemic.
Working with the regional economic development corporation InvestUP, $4.3 million in grants were awarded to nearly 5,600 small businesses in the U.P. through the Restart program– many of them located in Western Upper Peninsula communities.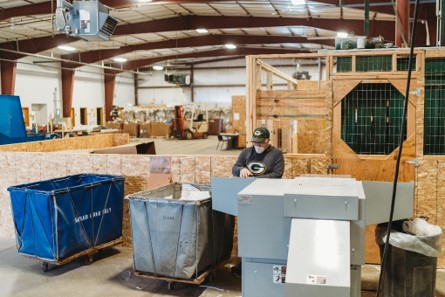 Trico Opportunities, Inc. in Kingsford, a private nonprofit organization serving Dickinson and Iron counties that provides employment opportunities for individuals with disabilities, received a $20,000 Restart grant. Executive Director Maria Gardipee said the funds assisted in keeping 41 people employed and made a huge impact in helping their employees return to work.
"The grant helped cover our payroll costs, because we had lost revenue from being shut down," Gardipee said. "It feels great to get back to work, and have everybody back being productive and helping out in the community."
Big Sno Outfitters of Bessemer was awarded a $4,305 Restart grant in September, and the funds allowed the 33-year-old high-performance ski and snow sports equipment shop to keep staff working and preparing for the busy winter season, according to owner Mark Serwe.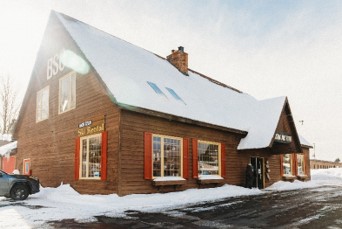 "There are three ski hills within five minutes of us – we're just a real hardcore ski shop. But COVID crushed us. It just shut us down. Wonderful Charly (Loper), our city manager, emailed everybody telling them what was coming, when it was coming, and how to apply – and I did," Serwe said. "I've seen people up here now that I hadn't seen in 10, 15 years... it's pretty cool. I'm really happy. We're ahead in sales over last year and I don't think it's going to stop."
Two Iron River restaurants, Kermit's Pizza Pub & Grill and Alice's Supper Club, were also recipients of Restart grants, helping to maintain the vibrancy of downtown Iron River and keep the economy going.
"Particularly at this time of year, the perception of the Upper Peninsula might be that we're only about winter sports, but our economy depends on year-round tourism and economic activity," said InvestUP Chief Executive Officer Marty Fittante. "Our business owners demonstrate ingenuity and resiliency even in the best of times, and with the help of these funds from the MEDC, they can continue to adapt and grow stronger as we move forward and work to strengthen our economy. These funds are undoubtedly difference-making."
Pure Michigan Shines a Light on Western U.P.'s Ski Scene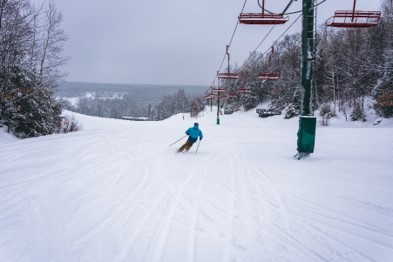 The MEDC is also working to support the region through the tourism promotion efforts of Travel Michigan. As part of its ongoing series "Ski Pure Michigan," the MEDC recently visited the Western Upper Peninsula, highlighting signature ski runs at local favorite, Big Snow Resort. Carved into some of the highest skiable elevation in the Midwest, Big Snow Resort offers the unique opportunity to experience two great mountains – Blackjack and Indianhead – with one lift ticket, serving up 400 acres of skiable terrain and big fun.
With snowshoeing, cross country skiing, fat tire bike trails, snowmobile rentals, and ORV trails available in addition to downhill skiing and snowboarding, these U.P. favorites combine to create a winter playground that draws winter sports enthusiasts to the region from across the Midwest.
To learn more about MEDC's COVID-19 response programs and the impact they are having on economic recovery efforts, visit michiganbusiness.org/covid19response. Other resources for economic reopening efforts as well as businesses across Michigan struggling with economic losses as a result of the COVID-19 virus can be found online at michiganbusiness.org/covid19
Contact Us