Michigan is a Top Place for Remote Workers
In the new era of remote work, Michigan has emerged as a place that can support workers and companies navigating new workforce realities.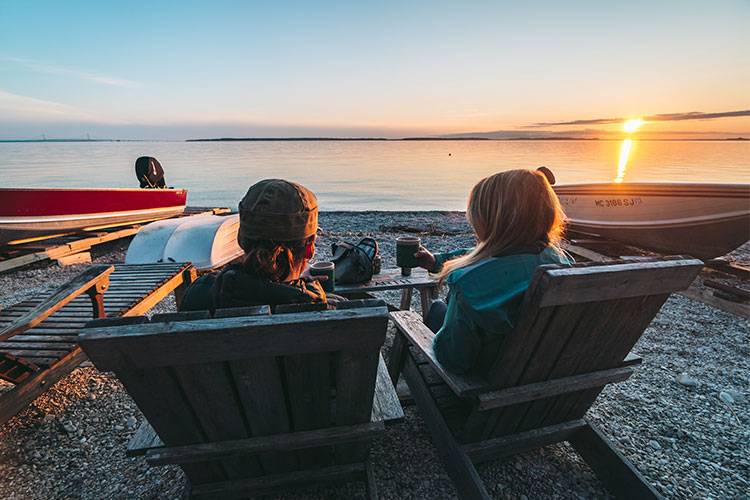 The pandemic-accelerated trend in flexible work locations shows no sign of slowing even as the COVID-19 vaccine rolls out. Talent is seeking to work from places that maximize work-life balance, and increasingly finding that balance in Michigan.
Time and Money to Do What Makes You Happy
"Michigan gives you more time and money to do what you want," says Priya Nigam, an Ann Arbor-based tech consultant for a Chicago company. The commute-free lifestyle of remote work coupled with Michigan's affordable cost of living—Michigan is the fourth most affordable state, with a cost of living 10% lower than the national average—frees up remote workers to enjoy more of what makes them happy.
Working from and living in Michigan means grabbing a post-Zoom pint at one of Grand Rapids' 80+ breweries, exploring 3,288 miles of freshwater shoreline on a weekend getaway, seeing the Northern Lights in their backyard in Marquette, or touring some of Detroit's 1,000+ murals on a lunch break.
Where Home is People
Throughout the state, welcoming communities help talent build their personal and professional networks.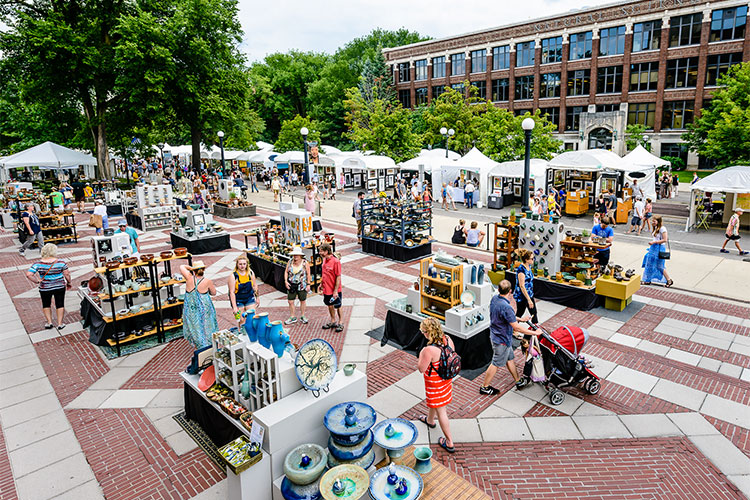 Nigam, who relocated to Ann Arbor after working in Washington, D.C. for several years, says the city has a similar diversity and progressive mindset as D.C. "Ann Arbor has been home to a lot of tech workers for years, and with the University of Michigan here, you can meet lots of forward-thinking people," Nigam says. "That's not common outside of major metros like D.C., and you don't deal with the traffic, sky-high real estate prices or other big city downsides in Ann Arbor."
Likewise, Grand Rapids, ranked by Livability as the No. 2 Remote-Ready City in the U.S., is noted for its "tons of resources and programs to help you develop leadership skills, learn a new skill set or simply take the next step in your career." Detroit's "close-knit community of friendly individuals who are enthusiastic about their hometown" helped earn it a spot on Rocket Homes' list of top 10 cities for remote work.
It's a trend that communities like Traverse City have been paying attention to well before the pandemic hit with incubators and coworking space like 20Fathoms offering tech talent the opportunity to work and live in a community Conde Nast Traveler named one of the Prettiest Towns in the USA.
Investing in Remote Work
Michigan and its communities are investing in programs and infrastructure to set remote talent up for success in the state.
Berrien County in Southwest Michigan, located 90 miles from Chicago, is offering up to $15,000 toward a new home and a choice of over $5,000 in additional perks to help residents of the Windy City make the move.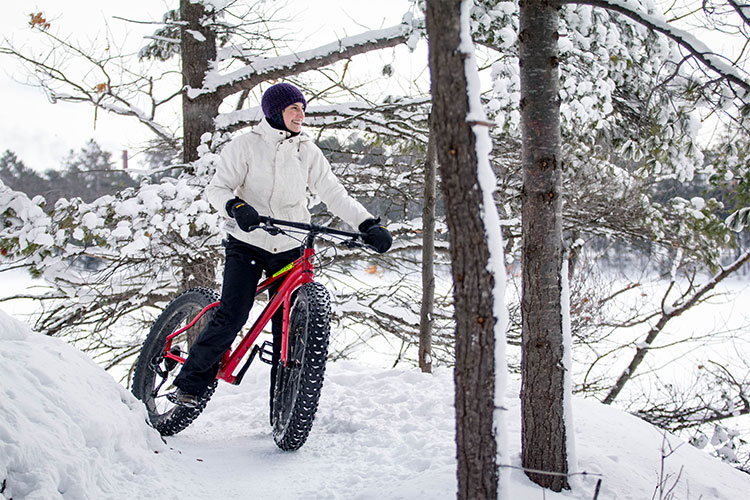 In the Upper Peninsula, Marquette's collaborative approach to supporting startups is giving remote workers the resources they need to operate in the area. The Innovate Marquette SmartZone is creating a world-class entrepreneurial ecosystem while supporting existing business innovation, tech-based and tech-enabled entrepreneurs, innovators and startups. Or Traverse City's Creative Coast initiative highlighting the Grand Traverse Region as an exceptional place to live, explore, and fulfill your career.
Michigan Governor Gretchen Whitmer announced a $12.7 million investment in increasing broadband internet access across Michigan in October 2020 and an additional $5.3 million and $14.3 million in funding for second and third rounds of broadband infrastructure projects to help make remote work and telecommuting an option from every corner of the state.
"These broadband internet projects, along with additional infrastructure initiatives we are undertaking, will provide underserved communities in Michigan with high-speed internet service," says Governor Whitmer. "This critical service is no longer a luxury but is a necessity that allows every Michigander to get a quality education and compete in the global economy."
To learn more about making Michigan your home—and your home office—visit michiganbusiness.org/why-michigan.
To learn more about our Pure Michigan quality of life, visit michigan.org.
Contact Us