Michigan: A National Leader in Innovative Placemaking
Tuesday, November 17, 2020
Boyne City and city of Howell bring spotlight on Michigan through Great American Main Street Award.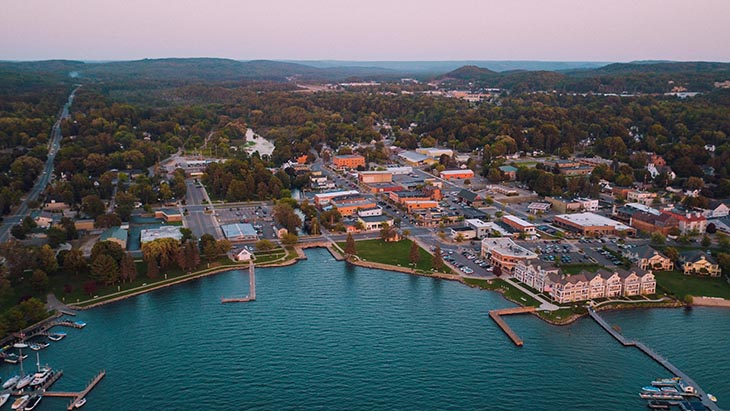 Communities across Michigan are being transformed into economically vital and vibrant commercial districts and downtowns, helping to develop attractive places that make the state economically stronger and culturally diverse. As a national leader in innovative placemaking, Michigan has the tools and resources to support communities as they revitalize their downtowns, attract and retain young professionals, increase tourism, and support their small businesses.
The Michigan Economic Development Corporation (MEDC) invests in the long-term economic prosperity of communities across the state through unique programs that help them reach each milestone along the way. Communities interested in revitalizing and preserving their traditional commercial districts begin with MEDC's nationally-recognized Michigan Main Street program.
The Michigan Main Street program supports local communities across Michigan as they implement the Main Street Four-Point Approach®, a community-driven, comprehensive strategy encouraging economic development through historic preservation in ways appropriate for the modern marketplace. Over the past year, Michigan Main Street communities generated more than $19.4 million in private investment and more than $10.3 million in public investment, added 100 new businesses, and completed 100 façade improvements.
Boyne City and the city of Howell are active participants in the Main Street program with 25 other communities around the state. Both of these Michigan communities earned the Great American Main Street Award, presented by the National Main Street Center putting Michigan in the national spotlight two of the past three years. This national recognition is a testament to MEDC's collaboration with program participants and proven strategic approach to creating vibrant communities across the state.
As one of the first participants in the Michigan Main Street program 17 years ago, Boyne City has transformed its previously industrial downtown into a thriving destination to live, work and play. Located along Lake Charlevoix and the Boyne River in Northern Michigan, Boyne City has harnessed its picturesque waterfront location to become a hub for year-round outdoor recreation. Boyne City Main Street has both enhanced access to natural resources and improved the sense of place downtown, thanks to a streetscape redevelopment project, developing a boardwalk and marina, adding public art, and implementing a façade grant program. A strong roster of events, from outdoor music to food festivals, along with a dedicated volunteer base, has also brought vitality back to downtown.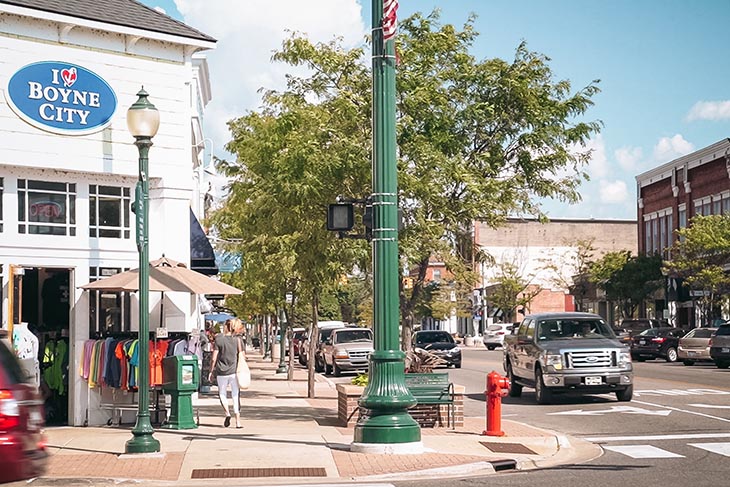 Boyne City Main Street has been a catalyst for economic development in downtown Boyne City. Team Boyne, the program's Economic Vitality committee, supports a diverse mix of year-round small businesses, regularly convenes business owners to find new ways to support them and has championed data-based recruitment and retention efforts. Altogether, the program has helped to drive 91 net new businesses with a vacancy rate of just 1 percent, down from 5 percent in 2003.
In partnership with the Boyne Area Chamber of Commerce and the City of Boyne City, several workforce housing initiatives are underway downtown to provide income-adjusted housing units, commercial space for shops and restaurants, and market-rate units providing much-needed housing for the workforce, while adding to the vibrancy of downtown.
More than 230 miles away from Boyne City, the city of Howell is a prime example of a small rural community located just west of metro Detroit that is doing big things. It has all the charm one would expect in a historic Main Street community, yet downtown Howell has set itself apart as a supportive place for entrepreneurs and business owners alike.
In years past, downtown Howell was home to mostly professional services that filled a need but failed to bring the kind of energy and enthusiasm needed to make the city's downtown a place that drew people in and gave them a reason to stay. Through extensive engagement with local partners and the city, and strategic business recruitment, downtown Howell now has a vacancy rate of just 1.2 percent and is home to a diverse mix of businesses featuring unique retail, dining establishments and service industries that foster a strong sense of place to attract and keep people downtown.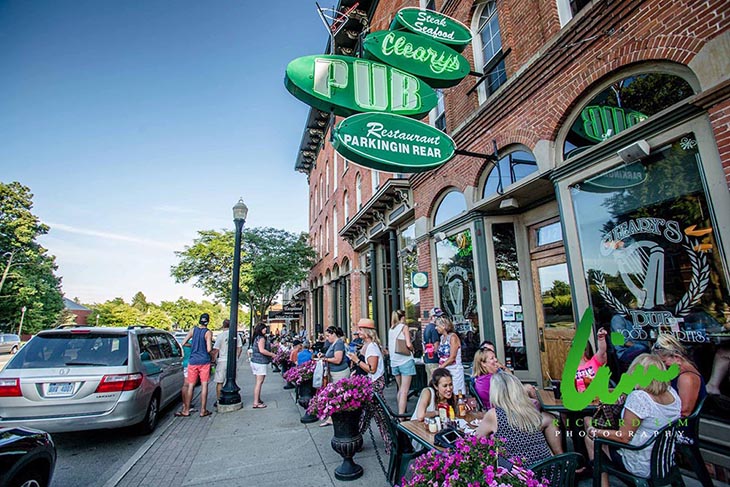 Anchored by entertaining destinations like Aberrant Ales brewery, entrepreneurial attractions like the Frontal Lobe co-working space, and cultural institutions like the Howell Opera House and Howell Movie Theatre, downtown Howell is once again a destination. In recent years, Howell Main Street has added murals, installed bike racks and raised more than $30,000 to create a pedestrian plaza and outdoor art gallery to make downtown a welcoming and diverse place.
Taken together, these efforts have transformed Howell from a quaint and charming historic bedroom community into a thriving downtown that draws thousands of students, young families and retirees to arts and cultural celebrations year-round.
Boyne City and Howell's inspiring transformations serve as a model for other Michigan communities looking to establish attractive places to live, work and play. To find out how your community can engage with Michigan Main Street, contact a Community Assistance Team member in your region. For information on the many ways MEDC is helping to create vibrant communities, visit miplace.org.
Contact Us