Slow and Steady Wins the Race: A Case for Driverless Shuttles
Slower-moving autonomous shuttles and light-rail trains could boost public acceptance of self-driving vehicle.
Many driverless shuttles and delivery programs operate at no more than 25 mph on structured routes or within tightly fenced areas, and their main purpose is to improve transportation for people and goods. Whether in Detroit, Calgary, Dublin or Dallas, these Mobility as a Service (MaaS) operations have safely and effectively met the needs of business districts, college campuses, congested neighborhoods, airports and even hospitals during the current pandemic.
Take Ann Arbor-based May Mobility, which operates autonomous shuttle services in four cities—Detroit, Providence, Columbus and Grand Rapids—and plans on expanding its headquarters with support from the state.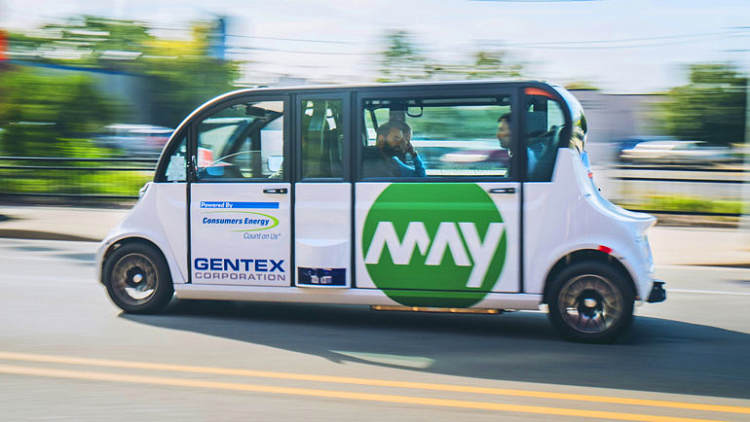 Now also backed by Toyota, one of May Mobility's initial goals was to expose consumers to its inviting, bubbly-looking shuttles to gain public trust and acceptance of this technology. Through a partnership with the city of Grand Rapids, May Mobility launched (and recently relaunched with safety precautions, due to the pandemic) the Grand Rapids Autonomous Vehicle Initiative (AVGR), a public/private pilot to test the city's readiness for self-driving vehicles. The company found that, over time, more than 70% of the riders who took advantage of this free service were repeat customers.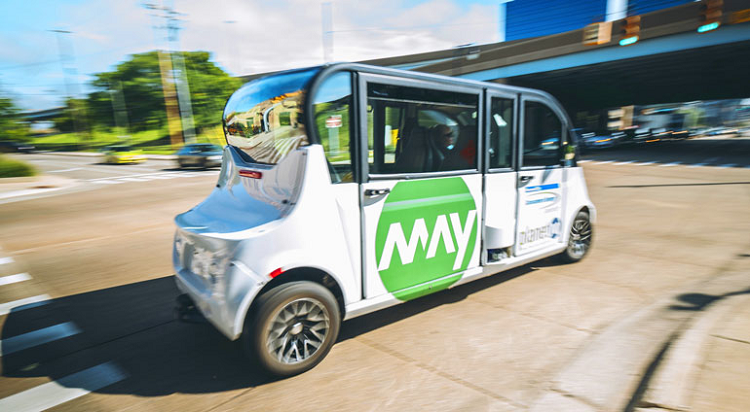 Another case in point is New York City, which had remained free of self-driving vehicles until August 2019 when Optimus Ride, a Boston-based self-driving startup, put some self-driving shuttles into service in Brooklyn. Six autonomous shuttles drove routes around the Brooklyn Navy Yard, a 300-acre walled-off industrial park. The six-seater shuttles operate on a continuous loop between 7 a.m. and 10:30 p.m. on weekdays and weekends.
These examples and the recent demands for contactless services during the pandemic seem to indicate that slow and steady is the way to validate autonomous-vehicle technology and earn public trust. And now, as we look ahead to the post-pandemic era, we'll need to carefully determine the best design approach to ensure personal safety and the health and well-being of consumers is top priority if these shuttles to become mainstream.
It turns out, slowing down may just be the key to speeding up acceptance of autonomous vehicles.
Trevor Pawl is the chief mobility officer for the State of Michigan.

This article was originally published on machinedesign.com
Contact Us