Tackling the Impact of Mobility on Communities
Wednesday, August 21, 2019
If Detroit is known for one thing it is that it is a city that knows how to move. It lives, breathes, grows, knows and designs movement.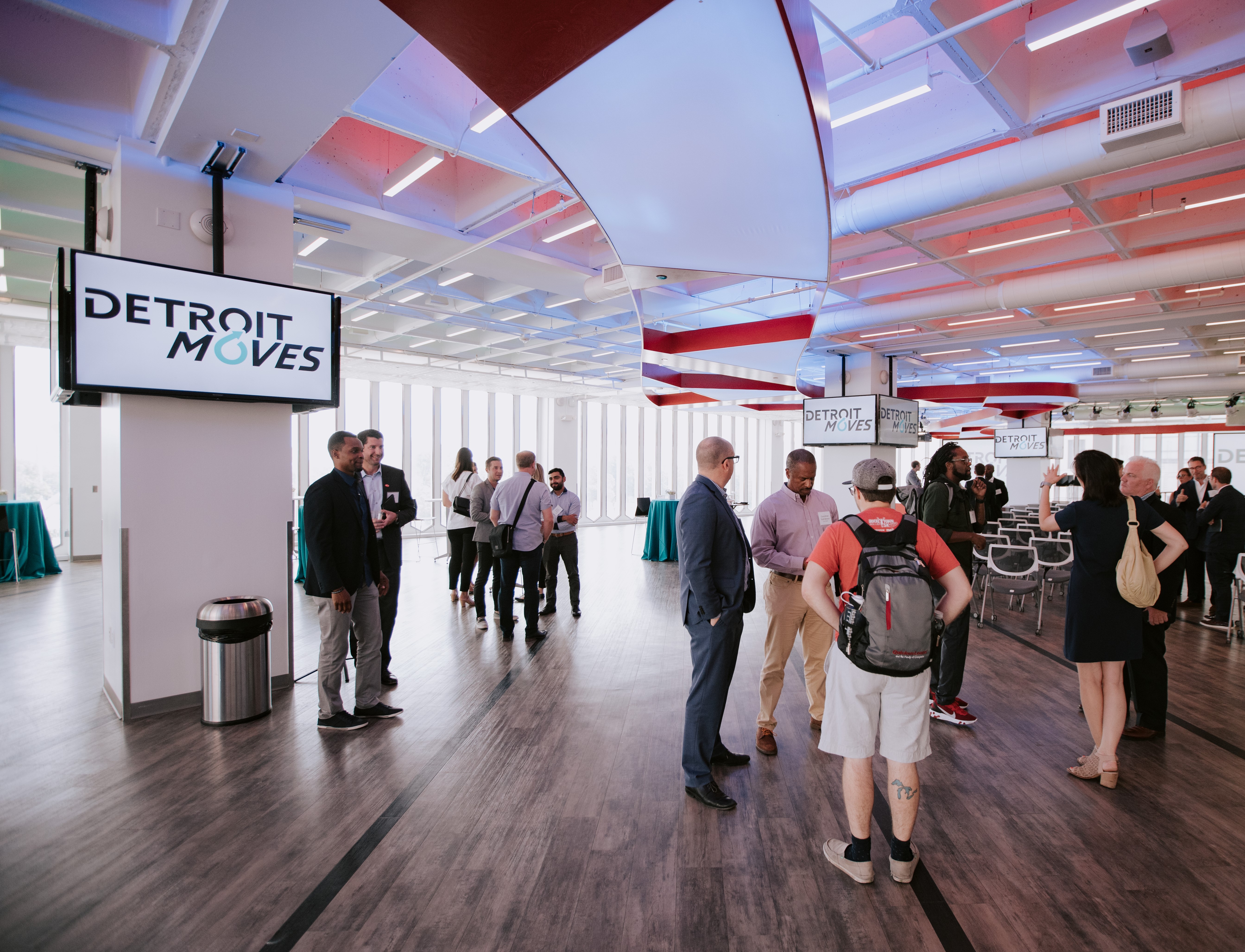 As the birthplace of the automobile, it is no surprise that Detroit also loves its cars. It loves to drive them, ride in them, manufacture them, fix them and admire them. Take the annual Woodward Dream Cruise, for example – an entire weekend dedicated to classic cars and enthusiasts cruising down the streets of Woodward, celebrating the region's automotive heritage and continued leadership in mobility.
But Detroit's legendary ability to revolutionize the way people, goods and services move does not stop at cars; the city is also proud to be home to a bicycle community unlike anywhere else in the world. Slow Roll is a group of bicycle riders that meets every Monday night at rotating locations in Detroit, allowing them to explore a new, unique route throughout the city during each ride.
While movement played a monumental role in Detroit's history, it is equally as critical to the city's future. Which is why when it came time to name the Motor City's annual summer mobility festival, "Detroit Moves" just felt right.
Last month, industry leaders gathered in the heart of Detroit for an evening of networking and discussion at the 2019 Detroit Moves. It brought together representatives across both public and private realms that share a common goal of creating a future where everyone takes a community- and human-focused approach to accessible mobility.
The event previewed plans for both the 2020 North American International Auto Show (NAIAS) and Detroit Moves events, including the show's expanded footprint throughout downtown Detroit and new and improved activations. It also gathered some of the industry's brightest minds to discuss today's toughest mobility challenges. What stemmed from that were three actionable insights to ensure Detroit, and the entire state of Michigan, is creating a mobility future that improves the quality of life for everyone.
Accessible Transportation Must Also be Usable
Creating accessible transportation options is essential to a thriving economy, but if it excludes any part of society – even a small fraction – the work cannot stop there.
This means building an understanding about what transportation needs currently exist and how the public and private sectors can work together to successfully move people from point A to point B. The industry is shifting from understanding the 'what' — in other words, the lack of equitable mobility options — to recognizing 'why' this problem must be addressed and 'how' it can be solved. Identifying the factors that play into why citizens need accessible and affordable transportation options, and understanding how they're using it, plays a vital role in developing usable solutions that meet their needs.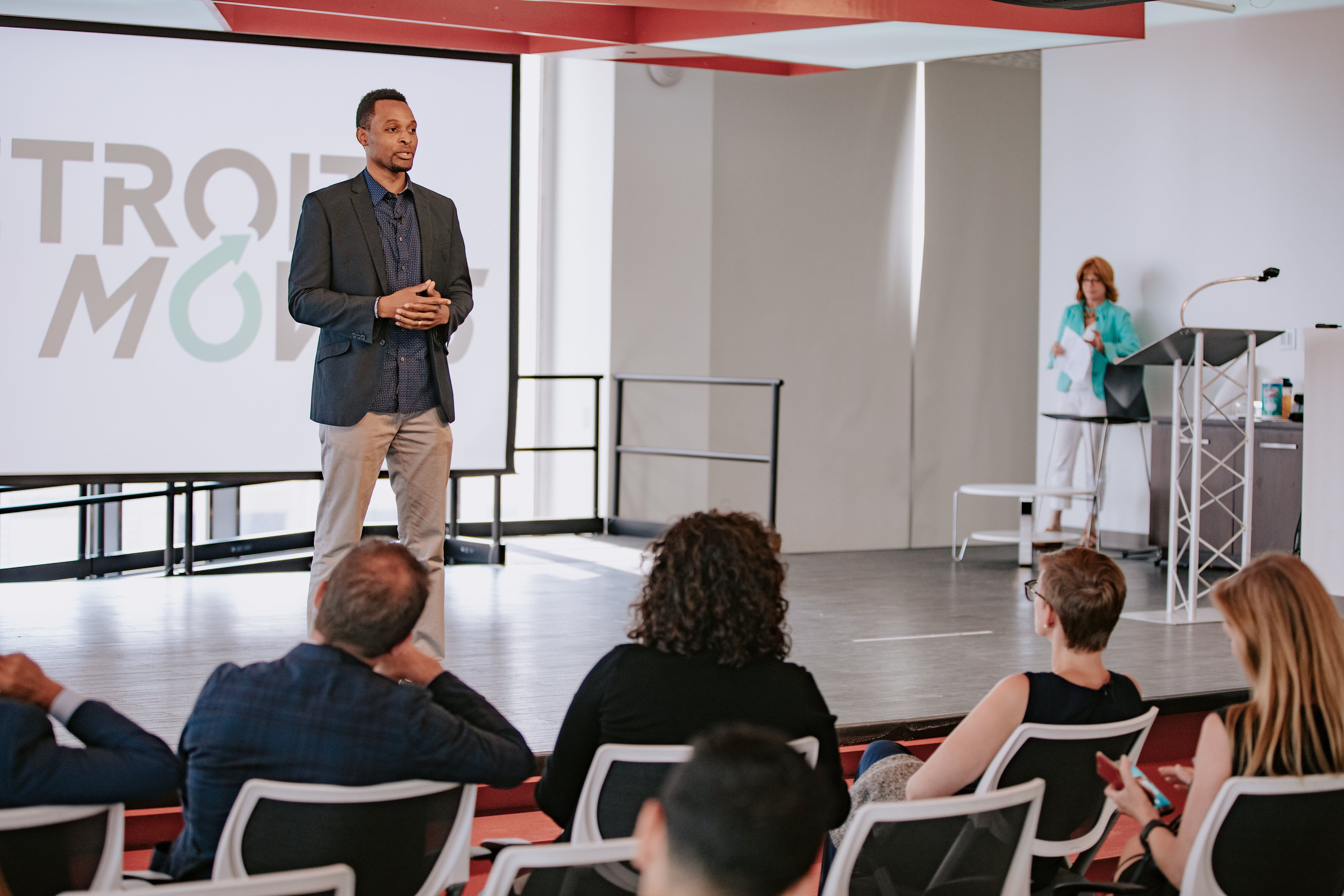 Understanding the Needs of the Community
As the conversation around mobility continues to evolve, the industry must engage with every community to ensure they are engaged in the process. Because mobility does not have a one-size-fits-all solution, it is essential we think outside the box to find solutions for all residents, including those who historically have not had access to transit options.
This is where public-private partnerships can serve a major role. Ford Motor Company's City:One Challenge is a great example of this, calling on various communities across the world – including Grand Rapids last year and Corktown in Detroit this year – to explore their own transportation needs and collaborate on new solutions with Ford's R&D teams. At the end of the challenge, there will be a vote on the most innovative solution, which is then piloted through public funding. The $8 Million Michigan Mobility Challenge is another collaborative program, which aims to solve mobility gaps for seniors, persons with disabilities and veterans in urban, rural and suburban communities throughout the state of Michigan. The goal of these programs? Creating a future where mobility is flexible, accessible and most of all, empowering.
In order to truly establish this successful, inclusive mobility model, we first need to get to know the users — the residents themselves — and ensure a complete understanding of their needs in the development phase of both the technology and infrastructure itself.
Infrastructure Is Key
Tackling Michigan's infrastructure is key in ensuring the state remains at the forefront of the transportation industry, which includes developing the infrastructure that supports cutting-edge mobility and improves our public transportation options.
Infrastructure beyond automotive, such as bike and scooter lanes, will need to become part of the region's mobility culture as these options provide low-cost ways to navigate cities without a car.
For a community built around the automobile that put the world on wheels a century ago, Detroit is making great strides to ensure the future mobility solutions that are being born in Michigan are accessible, inclusive and safe for all of its citizens. The city and state have an opportunity, and a duty, to continue to build on that past and lead the world into the next generation of mobility.
Contact Us