Sky Specs
Wednesday, October 31, 2018
Drone software uses artificial intelligence for wind turbine inspections
EDITOR'S NOTE: Small Business Corner presents Michigan's most fascinating small business owners. Each week, we'll share stories of impressive success, overcoming the odds, and how people have taken their dream and transformed it into a thriving enterprise. We hope you will find these profiles to be engaging and inspiring. And, please. Keep coming back to learn how these stories offer insight in running a thriving small business.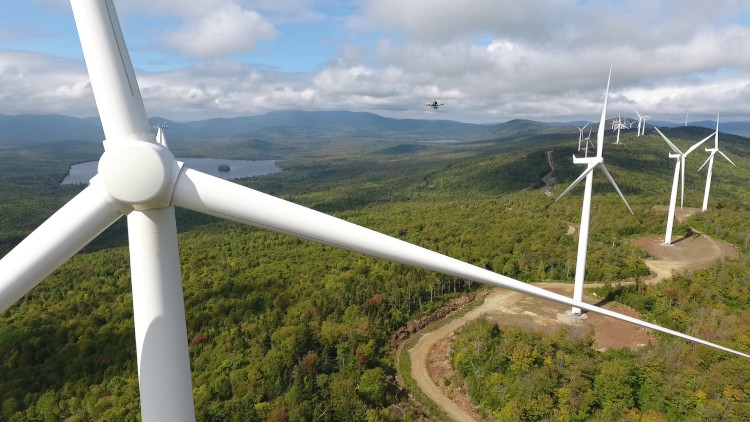 When Danny Ellis and Tom Brady started their undergraduate studies at the University of Michigan, they had no idea they would graduate successful international businessmen due, in part, to a senior project prior to graduation that lead them to being a finalist in the 2018 "EY Entrepreneur of the Year."
In 2012, Ellis and Brady, along with fellow U of M grads, created SkySpecs, a drone software company. Currently, this software is being used to inspect wind turbines all over the globe using artificial intelligence and highly intuitive software that allows for repeatability, high-quality data, and safer inspections.
Learning as they went, SkySpecs heavily relied on mentors in the Ann Arbor area to learn how to meet with investors and potential customers.
SkySpecs received support from the state of Michigan through business competitions and mentorships. Access knowledge, networks and funds was not likely anywhere other than Michigan.
"Dive in and meet everyone here. It is one of the friendliest ecosystems you could ever come to," said Ellis.
Danny Ellis also appeared in the MEDC video series Entrepreneurs In Elevators. Watch his episode here.
Contact Us