Michigan Film & Digital Media Office
Michigan is the preeminent place for filmmakers, digital media artists and producers, along with being home to a wide range of talent in the state's creative industries.
Creative Chambers
The Creative Chamber Pilot Program works directly with the local business community, charging them with the task of engaging their local creatives to address the industry segregation that is apparent across the state and within state government.
Learn more about creative chambers
Creative Jobs & Education in Michigan
Use Pure Michigan Talent Connect to find jobs and educational opportunities in Michigan's creative industries.
Explore opportunities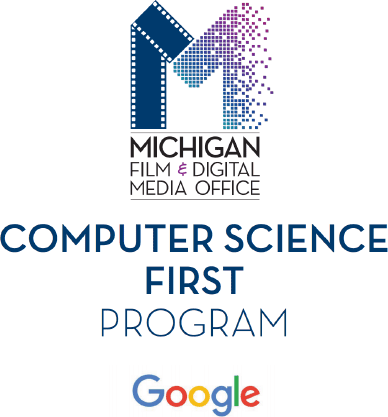 The Michigan Film & Digital Media Office is proud to partner with Google in an effort to promote computer science (CS) education in Michigan schools through the CS First program. CS First is a free program that increases student access and exposure to computer science education through after-school, in-school, and summer programs. All clubs are run by teachers and/or community volunteers.
The goals of the partnership between the Michigan Film & Digital Media Office and Google are to:
Increase confidence when using computers
Instill courage to try new things
Grow perseverance when tackling difficult problems
Provide a sense of belonging in technology for under-represented students
Demonstrate the impact that CS has in careers and communities
Apply for sponsorship funds from the Michigan Film & Digital Media Office
Michigan has a robust calendar of film and digital media events across the state, both an indication and celebration of its active and passionate creative community. The Michigan Film & Digital Media Office (MFDMO) seeks opportunities to promote, support and participate those events that elevate its creative industry and community.

*Due to Coronavirus relief and recovery efforts, the MFDMO is no longer accepting sponsorship applications at this time. We look forward to supporting these events again in the near future.