Headphones
Beginning September 1, the MFDMO will provide up to 20 headphones per school that joins for the first time in 2016-2017, and up to 20 headphones for any school that participated in 2015-2016 and that confirms their ongoing participation as of September 1 in the MFDMO partnership for the 2016-2017 school year.
A new school must sign up for the partnership with the MFDMO, and enroll a minimum of 20 students to be eligible to receive the headphones. A returning school must verify their ongoing participation for the 2016-2017 school year by updating their participation data (a reminder will be sent on or around September 1) and enroll a minimum of 20 students in the program.
To place a request for headphones, the CS First contact person for your school should send an email request to csfirst@michigan.org, and include a delivery address for the school where the headphones should be sent. We will monitor new school signups and renewals that we receive online beginning September 1 to verify your eligibility, and headphones will be shipped during early to mid-September.
Note: Each school, homeschool, or other youth-centered organization is considered one entity; maximum number of headphones per school/entity is 20. Homeschools will be limited to one set of headphones.
Digital Badging
In partnership with Google and the Michigan Department of Education, the Michigan Film & Digital Media Office (MFDMO) is excited to offer students the ability to share their success in the CS First program by earning a digital badge specific to the completion of their CS First Club theme. The CS First Digital Badging Program is an exclusive opportunity for clubs that have signed up for the CS First program through our office and in partnership with Google. Please click here for more information on the digital badging program and how to access the badges.
We welcome you to learn more about our partnership and the CS First Program effort to ensure Michigan youth have access to this unique curriculum that requires no previous computer science experience.
Joining this effort is an easy, two-step process:
Complete the MFDMO online registration form. This entitles you to exclusive partnership opportunities including a forthcoming digital badging system that will be available to the students who complete CS First Clubs.
Start a club and receive lesson plans on the CS First website.
Should you have any questions, please feel free to contact us at any time. We look forward to working with you!
Supporting Organizations

Boy Scouts of America Michigan Crossroads Council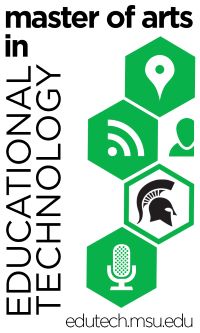 MSU - Master of Arts in Education Technology

Michigan Council of Charter School Authorizers

Mobile Technology Association of Michigan

Regional Educational Media Center Association of Michigan