Grayling family transforms historic downtown building into a successful boutique with help from MEDC's Match on Main grant
As a participant in the Michigan Main Street (MMS) program and certified Redevelopment Ready Community (RRC), the city of Grayling is leveraging tools and services from MEDC programs to revitalize its traditional commercial district. That spirit of embracing the old and the new can be found at The Curator, a specialty antique shop and home goods boutique located in a century-old building on a prominent corner in downtown Grayling.
The Curator, owned and operated by Erich and Penny Podjaske, opened in October 2019 with the help of a $25,000 Match on Main grant; the reimbursement program serves to support new or expanding place-based businesses that are certified RRCs or MMS participants. The nearly 130-year-old building at 200 Michigan Ave. sat vacant for six years before the couple purchased it in 2019 as the site for their new store, a place described as "gifts, home décor, and a whole lot more."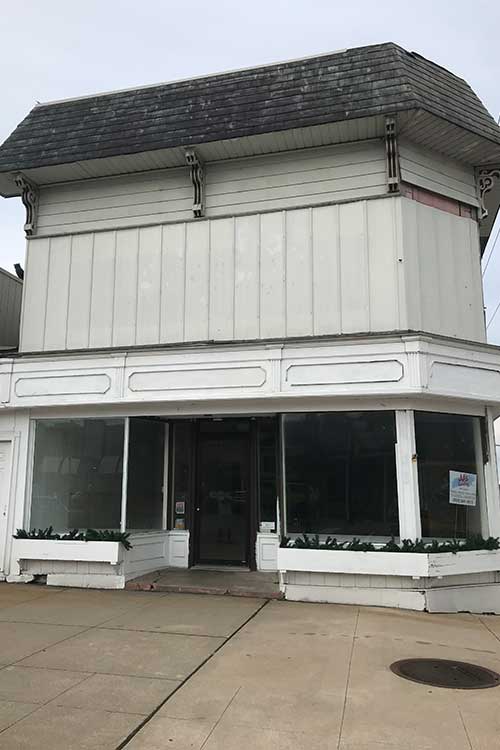 Erich, who is also the City of Grayling zoning administrator and economic development director, worked with Grayling Main Street to identify new retail as a high priority for the city.
"We were hoping to fill the need that Hallmark and Kmart's closing left in our community," said Penny. "We know how it is to live in a small town and not have the things that we ultimately need to get when you're heading last-minute to an anniversary party, birthday party or special event. It's important for our small town to have retail shops that we're proud of."
As with any new business venture, startup costs – like construction, planning and ordering inventory and marketing and promotions – can add up quickly. The building was also blighted and needing significant renovations, which ate up much of the budget. When Rae Gosling, former MMS Director, told Erich and Penny about MEDC's Match on Main grant, they applied right away.
Match on Main grant funds supplied the business with much-needed capital to purchase initial inventory and a point-of-sale system, which enabled the owners to further invest in the rehabilitation of the interior space. "We all know first impressions are crucial, and so because of the grant we were able to open feeling confident that people would understand our concept the second they look around our store," Penny said.
"The $25,000 going towards all the inventory freed up $25,000 that I could use to fix the building," Erich said. "When the building is 130 years old, there's a lot of stuff that needed to be done. It helped us to create the space and vision that we had for how nice we wanted the ambience, because MEDC helped provide us the resources and support that we needed to make it a reality. It was a huge driver of success, because we had this vision that we wanted before we even opened the door."
The boutique has added tremendous value to downtown by reactivating a highly visible, long-vacant historic building while also contributing to the economic development momentum Grayling has experienced over the past few years.
The Curator found early success and support from the community, but like many other small businesses, had to temporarily shut down in March 2020 due to COVID-19 – five months after it opened its doors. The Podjaskes quickly transitioned to online sales during the closure. "COVID forced us to move faster to the next step," Erich said. "We created a website and within a week or two, we had everything online and ready to go. Luckily, we had a lot of local support."
Despite those early challenges, The Curator did better business than anticipated with online sales coming from across the state and the country. With a focus on higher-end items and gifts, as well as food items such as meats, cheeses and truffles, the Podjaskes hope to offer customers the opportunity to find unique pieces. The 2020 holiday season was a busy one for The Curator, with customers looking to shop local instead of at a big box store.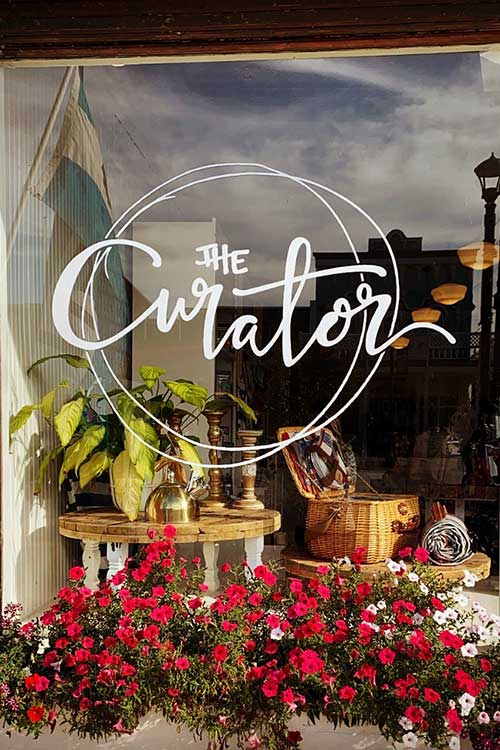 2021 brought more change and expansion for The Curator, with a redesigned, 900-square-foot back room and beer and wine license for alcohol sales. The Curator began selling imported beers and wines in June 2021. "It's done phenomenal," Erich said. "Our second year open was almost double what we did in our first year."
Looking ahead at 2022 and beyond, the Podjaskes plan to reconfigure The Curator's layout, creating a designated beer and wine cellar and expanding their offerings, including high-end kitchenware and home goods. The owners have also started working with their architect to turn the upstairs into an apartment for rent, further tapping into the potential for this charming, historic building. The Curator aligns with Grayling's transformation strategy for downtown, focusing on "The Art of Recreation" – and with the MEDC ready to support them along the way, the future looks bright for both The Curator and all of downtown Grayling.
From historic preservation to Redevelopment Ready Sites, MEDC supports the growth of vibrant, diverse and resilient communities across Michigan like Grayling. Learn more at miplace.org. For more information about the Michigan Main Street program and Match on Main grant program, visit miplace.org/programs/michigan-main-street and miplace.org/small-business/match-on-main.