Throughout college, Josh York operated a streetwear brand, but found it difficult to stand out as another "Detroit themed" clothing brand. So, he decided to take his business a step further and make quality garments from the ground up with the launch of Soft Goods.
Soft Goods is a cut-and-sew garment manufacturer in the New Center area of Detroit, specializing in premium quality, American-made sweatshirts and t-shirts. Their clients include Shinola, American Trench, Stella Artois, StockX and many more. Brands that care about quality American manufacturing reach out to Soft Goods for premium streetwear - sometimes fetching prices as high as $180 for a sweatshirt at retail. York explains there are very few businesses left in North America that make the products they do, and even fewer making garments at a premium quality. Soft Goods uses the best American-made fabrics on the market and has a highly trained staff that utilizes a clean finish and flat seams.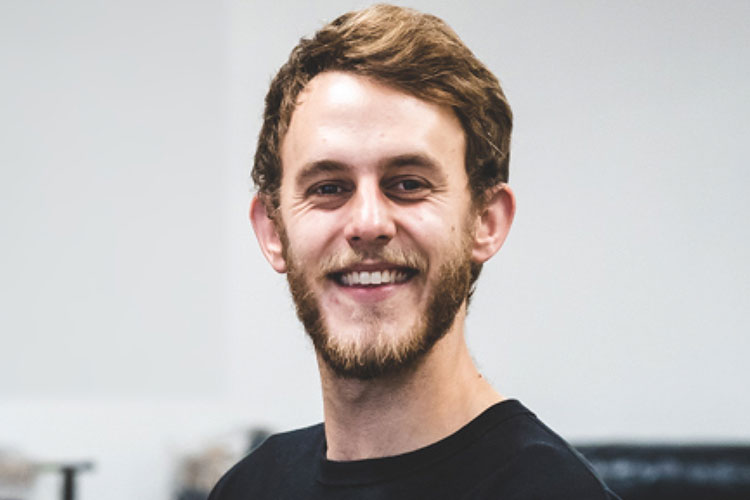 According to York, the business used to face a great deal of difficulty getting sewing talent in his area. Most trained individuals were working in automotive sewing, a very different skill from apparel sewing. Now, the team has hired an incredible group of staff that have built a robust training program to sustain the pipeline of skills required. The success of Soft Goods stems from connecting with different people and staying mission-driven - the biggest hurdle was getting the right people in the right seats.
During the earliest days of the pandemic, Soft Goods was able to continue business operations – and help the healthcare community – with the support of the Michigan Economic Development Corporation (MEDC). In April 2020, the business won a COVID relief retooling grant on behalf of the MEDC to help add capacity while making masks and gowns for local hospitals. The tools and machines that were purchased are still in use on their floor today and have helped in the company's growth as a business, even beyond COVID.
Soft Goods also formed a relationship with a Small Business Development Center counselor who has provided mentorship in thinking through complex challenges. They have worked with the business through many ups and downs and will continue to help in the future.
"The MEDC has come through and supported us multiple times when the business environment got challenging," said York. "We're appreciative of their support and hope to be able to work with this group as well as our SBDC mentor even further in the future."
Looking forward, Soft Goods plans to expand their products to include a retail line of menswear beyond their B2B offering. Their goal is to stay competitive in this difficult market by controlling their own distribution and being proactive in collaborating with more brands, while also expanding their knitwear creations. York plans to continue to make Soft Goods a great place to work as he believes a welcoming environment is the root of a successful business.
Soft Goods will be honored for their achievements at the 2023 Michigan Celebrates Small Business Awards Gala as one of the Michigan 50 Companies to Watch.
To access resources and connections that will help grow your business through the Michigan Economic Development Corporation, visit michiganbusiness.org/services or contact MEDC today for personalized business assistance.