JetCo is a full-service government sales consulting firm that covers the entire government sales and marketing lifecycle – from research and bid writing through complete government capture services.
Well before Jon Tellier became a business owner, he was a warfighter, with 11 years of active-duty service in the Army and 12 years in the reserves.
Jon Tellier and his wife Sue started JetCo Solutions to help small businesses win new business from government agencies. JetCo clients are highly qualified companies – mostly small businesses – with a product or service the government cares about. Since inception, JetCo has served hundreds of clients all over the United States, winning them almost $4 billion in contract awards. 98% of those wins were for small businesses.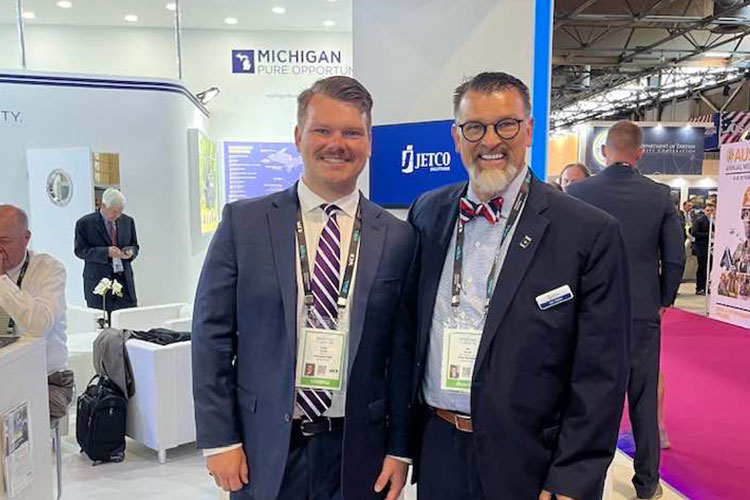 "Many of our wins over the years have been with the Department of Defense," reflects Tellier. "While it is impossible to accurately quantify, we are proud to have positively impacted so many warfighters."

Starting a new business is challenging, and growing a business brings more complex challenges. These include having the right people in the right seats. JetCo has 15 highly qualified, passionate employees who bring diverse talent and a shared passion for the mission.
JetCo receives counsel and support from external team members, like the Michigan Economic Development Corporation (MEDC). In JetCo's early days, Tellier received helpful, candid feedback from the Michigan Small Business Development Centers (SBDC) regarding his business plan. The APEX Accelerator, formally known as Procurement Technical Assistance Centers, guided on foundational certifications that helped him gain traction. As the business grew, JetCo morphed into the SBDC Growth Group services, which continued their honesty and candor to support scaling. JetCo participates in the MI-STEP program to fund defense expo trips abroad and for research subscriptions it uses to gather robust intel for its clients. Recently, Tellier started working with the Edward Lowe Foundation, which is partially funded by the Michigan Strategic Fund.
"There are plenty of cost-share opportunities available for entrepreneurs to take advantage of through the MEDC. I highly recommend all of them," says Tellier. "These resources helped JetCo Solutions avoid bear traps and build our success, when coupled with hard work, persistence, luck and great people."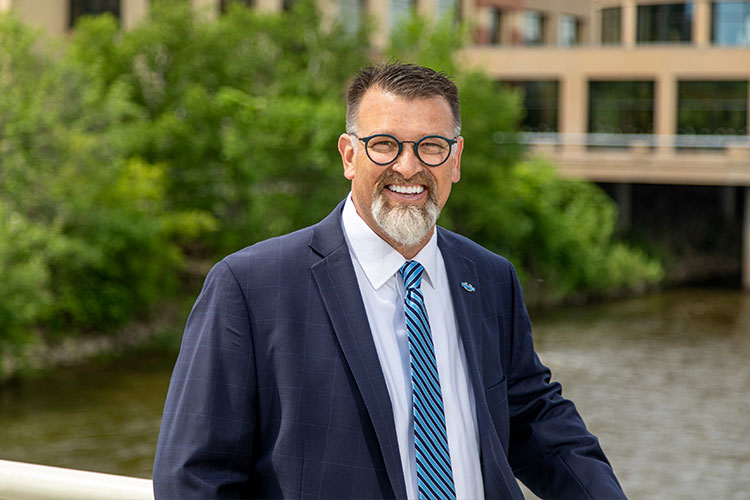 Tellier is especially proud of his team's success at winning more than $500 million in Department of Defense contract awards for clients through the Michigan Defense Center. These wins support the warfighter and help diversify revenue for JetCo clients.
While focusing on people, relationships and the ability to serve its clients are what Tellier finds to be a core factor in the company's success, JetCo Solutions' success is not measured by its revenue, but by the value of contracts won by its clients.
Looking forward, JetCo Solutions hopes to expand beyond its strong presence in the Midwest region to gain more national presence. It plans to continue cultivating a strong relationship with the MEDC as well as other partners across the state. Each partnership Tellier and his team formed throughout the past 16 years has helped to grow the company, benefit the growth of its clients and support the warfighter.
And because the warfighter has always been first, JetCo Solutions is thrilled to receive the 2023 Veteran-Owned Small Business of the Year award.
To access resources and connections that will help grow your business through the Michigan Economic Development Corporation, visit michiganbusiness.org/services or contact MEDC today for personalized business assistance.