Team Michigan introduced faster state permitting to keep Michigan competitive in the national race for transformational projects while further supporting the state's people and places.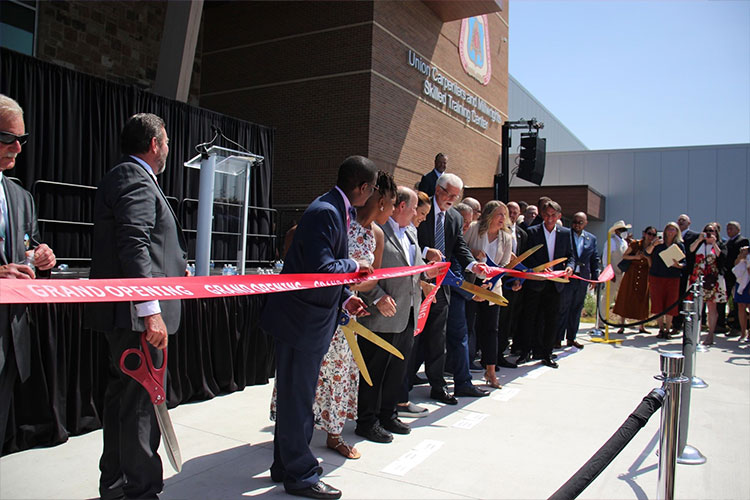 The new approach will lower costs and ensure permits for more projects of all kinds—such as housing, community revitalization, manufacturing, clean energy and water protection—get done on time while protecting our air, land and water. Through an executive directive from Governor Gretchen Whitmer, the state permitting process will be more predictable, transparent and efficient and require the state government to reimburse applicants for missed deadlines, where possible.
"Permitting delays can increase costs and uncertainty for communities and businesses," said Governor Whitmer. "Those applying for a state permit must know how long the process will take and that when the state commits to a deadline, we will meet it. The bipartisan budget I recently signed also included resources to further reduce permitting wait times and improve the permitting process. I will keep working hard to lower the cost of doing business and make Michigan more competitive for projects that create good-paying jobs and transform communities."
Cutting the Red Tape
The executive directive aims to provide accountability on deadlines while putting science and Michiganders first. To accomplish this, the state will continue to bring an all-hands-on-deck approach to ensuring state government is efficient and effective in responding to permit applicants and getting projects done on time while protecting our environment and maintaining rigorous standards of permit review.
The reformed process directs state departments and agencies to assess what permits and licenses they issue and the statutory authorities governing application fees and response times. They will then report that information to the governor, who will establish recommended times for efficiently processing each type of permit or license. When state departments or agencies exceed the recommended time, they must waive or refund the full application fee to the extent the law permits. The agencies are also required to identify what permits can be eliminated.
Clearing the Way to Long-Term Success
This executive directive builds on the state's work to cut down on permitting delays and grow Michigan's economy. Last year, Governor Whitmer signed an executive directive to streamline the state permitting process for infrastructure projects of $50 million or more. In Michigan's Fiscal Year 2024 budget, $6.6 million will be used to add resources to reduce permit issuance wait times and improve the overall permitting process.
"These efforts reflect Team Michigan's commitment that, as we make it in Michigan more and more, businesses of all sizes across the state receive a responsiveness that reflects the speed of business and recognizes the need for predictability while maintaining prudent stewardship of our physical environment," said MEDC CEO Quentin L. Messer, Jr. "While there is always more work to be done, this executive directive undergoes Team Michigan continuing efforts to win transformational projects, develop more attractive places and invest in our people so that more people and businesses know that they can make it in Michigan."
It's Time to Make it in Michigan
Faster and more transparent permitting supports the state's Make it in Michigan comprehensive strategy to win transformational projects and bring manufacturing and supply chains home. Focused on the three pillars of people, places and projects, the strategy will help create and retain good-paying jobs, expand vibrant places and win once-in-a-generation investments.
The plan uses strong economic tools to succeed in the three pillars, making Michigan:  
A top draw for talent, leading to low unemployment, higher labor force participation, more training and upskilling and stronger talent attraction.
Full of attractive, vibrant communities where people want to live, work and grow.
More competitive in key sectors like research & development, advanced manufacturing and clean tech for industries such as electric vehicles, batteries and semiconductor chips.
To learn more about why so many are choosing to Make it in Michigan, visit michiganbusiness.org/why-michigan
About Michigan Economic Development Corporation (MEDC)