Tupac A. Hunter joins MEDC as first-ever Senior Vice President of External Affairs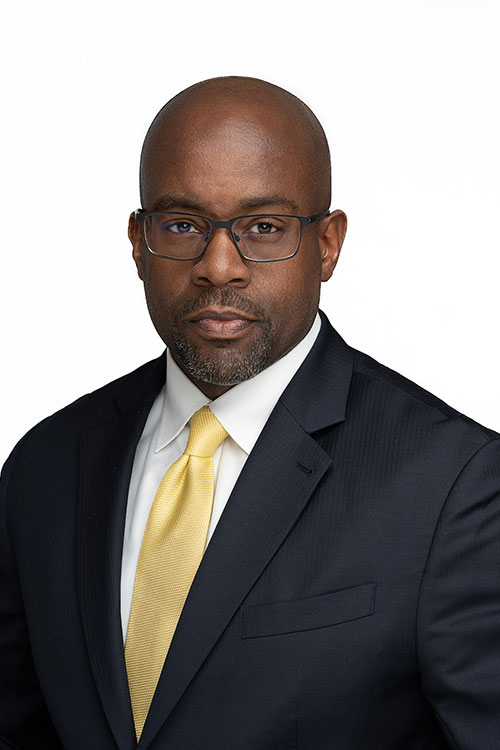 The Michigan Economic Development Corporation (MEDC) announced this week a key hire in Tupac A. Hunter as the new Senior Vice President of External Affairs. This role, filled for the first time since the organization's strategic realignment in May 2022, will support the MEDC's goal to make Michigan's economy the nation's fastest growing, most equitable, and most resilient through a customer-first and partner-driven mentality.
A key part of MEDC's evolution in recent years has been driven by a heightened focus on customer service and partner support. The role of SVP of External Affairs was created in MEDC's strategic realignment in May 2022 to enhance its efforts to be more responsive to customer needs, more intentional about collaborating with partners throughout the state, and better teammates to critical stakeholders working to expand upward economic mobility for all Michiganders.
Tupac will lead the direction of the MEDC's External Affairs team to both build strategic partnerships and expand relationships with policy makers and industry leaders, in turn guaranteeing stakeholders are supported by an MEDC leader with the direct ear of fellow executives and the CEO. To learn more about Tupac's experience and new role at the MEDC, read his bio here.
"I'm thrilled to join the MEDC team to provide direct support and collaboration to our legislative and economic development partners as we work to drive upward economic mobility and opportunity for all of Michigan," Tupac said. "It's a pivotal time for economic development in the state, and I look forward to further building on Team Michigan's success as we work together with our partners to continue competing and winning in the years to come."
MEDC remains focused on its mission of achieving long-term economic prosperity for Michiganders by working closely with partners to invest in communities, enable the growth of good jobs and promote Michigan's strong image worldwide. Expanding the influence of Team Michigan through this role helps accelerate the growing momentum of Michigan's economy while working to become a top economic development organization.
To learn more about why Michigan continues to be a home for pure opportunity, visit michiganbusiness.org/why-michigan.
About Michigan Economic Development Corporation (MEDC)