$14,000 goal to win matching grant through MEDC's Public Spaces Community Places initiative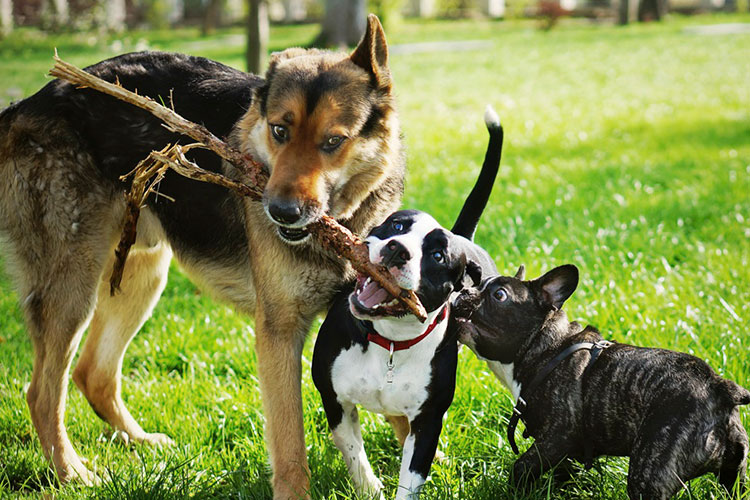 LANSING, Mich. – The village of Cass City will soon gain a new dog park complete with natural shade, agility equipment, and a separate small and large dog area. This effort will be completed through the anticipated success of a crowdfunding campaign, the Michigan Economic Development Corporation (MEDC) and village of Cass City announced today. The campaign is being offered through the Michigan-based crowdfunding platform Patronicity.

If the campaign reaches its crowdfunding goal of $14,000 by May 19, the project will win a matching grant with funds made possible by MEDC's Public Spaces Community Places program. For project details and to donate, please visit: patronicity.com/ccbarkpark.

"The Cass City Bark Park will transform a vacant space into a new public gathering place for Cass City residents and visitors as well as their four-legged family members," said MEDC Executive Vice President of Economic Development Incentives Michele Wildman. "We are pleased to support and provide resources for this project to complete the space through our Public Spaces Community Places program."

This effort came together from local organizers and the village working together to meet an obvious demand for a space for humans and canines to connect and unwind. The Cass City Bark Park will activate a vacant space in the village's municipal park system, just north of the softball diamonds. The Bark Park will extend into the wooded area to provide shade and include large and small dog areas with a double-gated entry into each. The park will also include benches, waste receptacles, and agility equipment. Located just outside of the Bark Park will be a water station with a barrier-free fountain, bottle filler, and a dog bowl.

"The MEDC Patronicity program is critical to the funding of the Cass City Bark Park. In the village of Cass City, even though we are rural, we have little space to exercise with our best friends, our dogs," said Cass City Village Manager Debbie Powell. "The MEDC's PSCP program will allow construction of the Bark Park in Spring 2023 and this summer we will have a doggie playground for our furry friends."

"Our Cass City Bark Park committee is really excited about the MEDC partnering with us to go the final mile financially in making the Bark Park a reality," said Cass City Bark Park Planning Committee chair member Amy Peters. "This will be a huge boost in bringing our furry friends and their humans together in our community for fun and play."

Public Spaces Community Places is a collaborative effort of the MEDC, the Michigan Municipal League, and Patronicity, in which local residents can use crowdfunding to be part of the development of strategic projects in their communities and be backed with a matching grant from MEDC. Communities, nonprofits and other business entities can apply at patronicity.com/puremichigan.

"The Michigan Municipal League is a firm believer in building community wealth," said Dan Gilmartin, CEO and Executive Director of the League. "This park speaks directly to the public health pillar of community wealth building and will have a positive impact on the Cass City community for generations to come. This is really what community wealth building is all about."

The Public Spaces Community Places initiative started in 2014 with MEDC providing matched funding of up to $50,000 for community improvement projects throughout Michigan. As of Feb. 28, 2023, MEDC has provided more than $11.2 million in matching grants. Since the launch of the program, 339 projects have been successful in reaching their goal, with nearly $12.9 million raised from 62,339 individual donors. Communities have a 97 percent success rate in achieving their goals and earning matching funds.
About Michigan Economic Development Corporation (MEDC)