Projects will build affordable housing, remove blight, create commercial space
LANSING, Mich. – Today, Governor Gretchen Whitmer joined the Michigan Economic Development Corporation to announce Michigan Strategic Fund approval of a wide range of projects that could lead to the creation or retention of 421 jobs and generate nearly $203 million in investment in Michigan. These projects include redevelopment or renovation of underutilized properties to build affordable housing, create commercial space, and remove blight in Taylor, Marquette, Hancock, Flint, Muskegon, Alma, Petoskey, and Wyandotte.

"Today's projects will create and retain over 400 jobs and drive more than $200 million of investment into communities across Michigan," said Governor Whitmer. "From redeveloping a manufacturing building in Taylor, bringing a grocery store to downtown Hanock, and building a mixed-use YMCA in Flint, these projects will continue growing our economy. Together, we are putting Michiganders first by fostering strong, long-term economic opportunity in every region of our state."
"The projects approved today will bring good jobs to Michigan residents, support vibrant communities, help increase growth opportunities for small businesses, and boost our talent pipeline in strategic industries," said Michigan Economic Development Corporation CEO and Michigan Strategic Fund President and Chair Quentin Messer Jr. "We are grateful to Governor Whitmer, [bipartisan] legislators, and local officials for their continued support for our programs, and we appreciate the hard work of the Michigan Strategic Fund board. Today's MSF actions demonstrate our ongoing commitment to ensuring our work is making an impact no matter where our friends and neighbors reside across both peninsulas."

(Note: For local quotes on each project, see the quotes at the end of the release)

New spec industrial building will create in-demand, move-in ready facility, help attract new businesses to Metro Detroit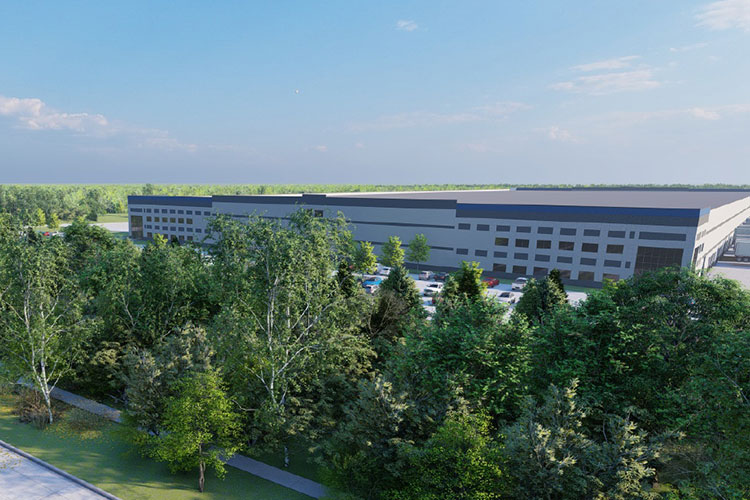 The Metro 94 Commerce Center Redevelopment Project will redevelop approximately 70 acres of former landfill property in the city of Taylor, including the construction of an approximately 531,500 sq. ft. multi-tenant industrial building for light manufacturing, warehousing, and distribution use. The project is expected to result in a total capital investment of $40 million, and when fully occupied, could result in the creation of up to 185 full-time jobs.

The site, located east of Inkster Road, north of I-94, and south of Beverly Road, has been underutilized for decades and will advance the revitalization efforts being made in this industrial area of Taylor. This project returns the site to productive use and helps to build Michigan's site portfolio.

The City of Taylor Brownfield Redevelopment Authority today received MSF approval of state tax capture valued at $1,928,439 to be used to reimburse for brownfield-related activities at the site. The city is supporting the project through the local portion of the Brownfield Work Plan valued at $3,506,845. The project is also requesting $10,690,749 in tax increment financing from the Michigan Department of Environment, Great Lakes and Energy to assist with environmental eligible activities.

In addition to addressing the blight and contamination, the reactivation of approximately 531,500 square feet of industrial space is critical in addressing the shortage of space in the city of Taylor, metro Detroit, and the state. The project is expected to result in an increase of approximately $10.5 million in the taxable value of the property. In addition, market analysis has repeatedly shown that large, move-in ready sites are in demand. Supporting this type of property remains vital to retaining existing companies in the state as they grow and offers opportunities to attract new companies here to Michigan.

The development entity, Metro 94 Commerce Center, LLC, is an affiliate of Ashley Capital and was created in 2022 for the development of the site in the city of Taylor. Established in 1984, Ashley Capital has a successful track record of utilizing available sites or remedying blighted properties to breathe life back into these sites, often before tenants are even secured to fill them. Learn more about Ashley Capital here.

Support for Michigan's small businesses gains MSF approval
The MSF approved a $300,000 grant to the Edward Lowe Foundation to be used to administer the Second Stage Growth Solutions Program. The program provides information, connections, and facilitation that bring second-stage entrepreneurs resources they might not otherwise have access to on their own. Entrepreneurs are introduced to tools, resources, best practices, peer-to-peer learning opportunities, and space to step away from day-to-day business so they can focus on growing their businesses.

MEDC has partnered with The Edward Lowe Foundation, a Michigan-based organization focused on second-stage entrepreneurship, for nearly 20 years. The partnership has led to the support of more than 1,200 second-stage companies.

MSF also approved a $550,000 grant to Northern Great Lakes Initiatives to be used to administer the Optimize Main Street Program, a tool for eligible, local entities across Michigan, including communities, Downtown Development Associations, business support organizations and other partner organizations to support small businesses. The program offers training, peer-to-peer learning, technical assistance, and grant funding.

Northern Initiatives, a Community Development Financial Institution, is the only entity within the state to have developed their own entrepreneur education platform called Initiate. The Initiate platform provides users with on-demand access to hundreds of entrepreneurial resources on starting a business, money, marketing and management available in English and Spanish. As a lender, the organization has provided more than 1,600 loans totaling more than $90 million to small businesses who add jobs and help their communities thrive. Northern Initiatives also provides technical assistance to borrowers.

Both contracts approved today have an initial term of 12 months with the option to be extended for up to four one-year terms and the allocation of additional funding from the MSF board.

Former Marquette General Hospital to be demolished, cleared for potential future reuse and redevelopment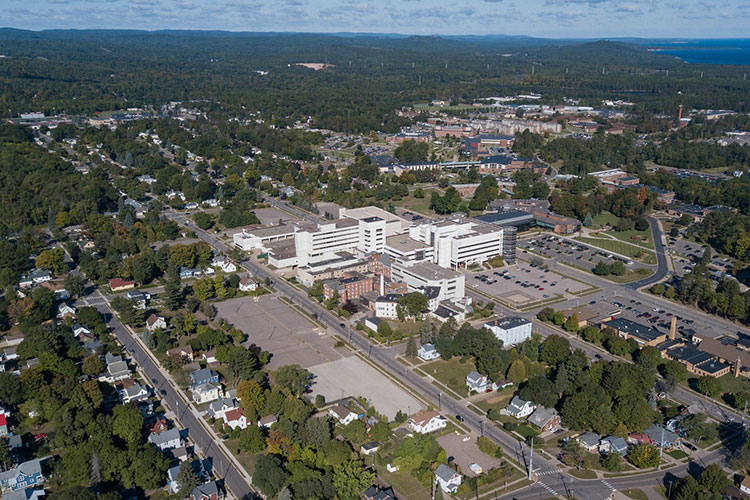 The city of Marquette has been awarded up to $8 million in Community Development Block Grant (CDBG) funds for the City of Marquette Blight Clearance Project in Marquette. The project will include the demolition of buildings at the property of the former Marquette General Hospital as well as structure and site demolition, relocation of active utilities, and temporary access to provide for demolition and removal of buried debris. As part of the demolition, engineering services will be required to assess and potentially eliminate environmental conditions and remove existing contamination on the site.

Located near the Northern Michigan University (NMU) campus, the site is an attractive location for much-needed housing and other amenities that could complement the neighborhood, NMU, and nearby 3rd Street business corridor. An economic feasibility analysis shows the viability of an estimated $166 million mixed-use development, featuring a wide range of housing, retail and commercial space, and greenspace and pedestrian corridors to better connect the development and surrounding neighborhoods to NMU's campus.

The NMU Foundation has established a website to share information regarding the project, including public access to reports and documents related to its work of aligning relationships and resources required to facilitate demolition and site preparation of the former hospital site. The website is www.RenewCollegeAveMQT.org.

The total estimated project cost is $12.7 million to be used for site demolition and the removal of hazardous material. The CDBG funds will be wholly dedicated toward blight elimination. The project is supported by regional economic development partner InvestUP, the Northern Michigan University Foundation, local legislators, community stakeholders and residents. The city of Marquette will serve as the grantee of the project and will provide expedited review and permitting as part of the project process. The city is certified with MEDC's Redevelopment Ready Communities (RRC) program.

Keweenaw Cooperative will bring healthy food options to downtown Hancock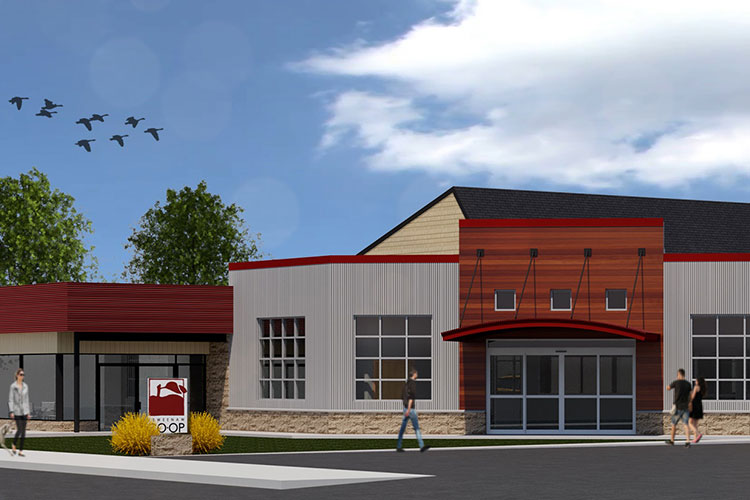 Also in the Upper Peninsula, Keweenaw Cooperative, Inc. plans to transform a vacant, underutilized former car dealership in downtown Hancock. When completed, the building will serve as the new location of the Keweenaw Co-op Market & Deli, providing healthy food options in what is currently considered a "food desert." The project will include a 4,728-square-foot addition to the 9,694-square-foot building, allowing space for a full deli, indoor and outdoor seating, fresh produce, meat, dairy, frozen foods, and packaged groceries.

The project is expected to generate a total capital investment of $7.6 million and create 11 full-time equivalent jobs as well as retain 28 jobs, supported by a $1.4 million Michigan Community Revitalization Program performance-based grant. In addition to activating a vacant building in the heart of downtown Hancock, the project will contribute to walkability, bring new economic activity, and serve as a catalyst for future development in the area.

The city of Hancock is supporting the project with two Downtown Development Authority façade grants totaling $20,000 and city water main and infrastructure upgrades valued at $15,000. The city is certified with MEDC's RRC program.

YMCA Living project will revitalize long-vacant property in downtown Flint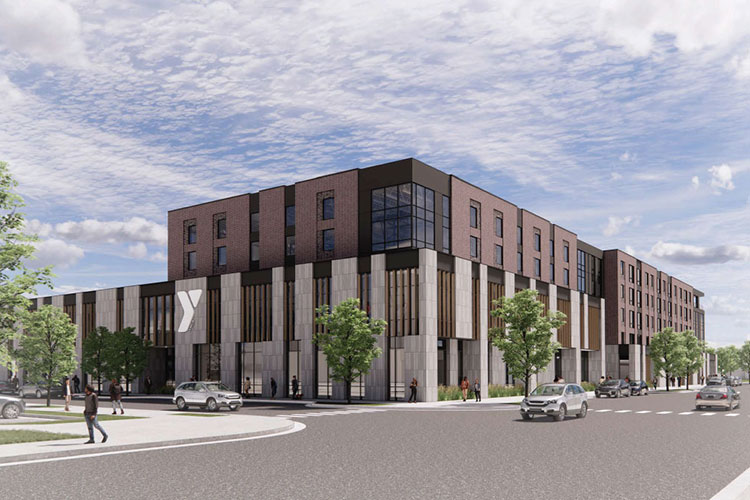 Uptown Reinvestment Corporation and HWD Harrison, Inc. plan to construct a five-story, mixed-use development and the new location of the Flint YMCA on vacant property in downtown Flint. When completed, the Flint YMCA Living project will include a medical rehabilitation facility, office space, 50 apartments, and a full-service, fully accessible YMCA. The Y will offer a competitive lap pool, family splash pad, basketball court, exercise studios, running/walking track, locker rooms, community space and after-school rooms. The 50 apartments will be located on the second through fifth floors. Thirty percent of the units will be targeted to residents with incomes at or below 80 percent of the area median. The current YMCA, located on 3rd Street, will be demolished and the site will be made available for future development.

The project will revitalize long-vacant, blighted property on a key block in downtown Flint into a vibrant mixed-use development that will offer housing options and recreational amenities to area residents. In addition, the project will bring additional foot traffic and economic activity to the area and serve as a catalyst for future development in Flint.

The project is expected to generate a total capital investment of $40.8 million and create 27 full-time equivalent jobs, supported by a $1.5 million MCRP performance-based grant and a $5.5 million MCRP performance-based direct loan.

The city of Flint is offering a 30-year payment in lieu of taxes at 10 percent, with an estimated value of more than $1.5 million. Flint is engaged with MEDC's RRC program.

Industrial property to be revitalized into mixed-use development, housing, marina on Muskegon's waterfront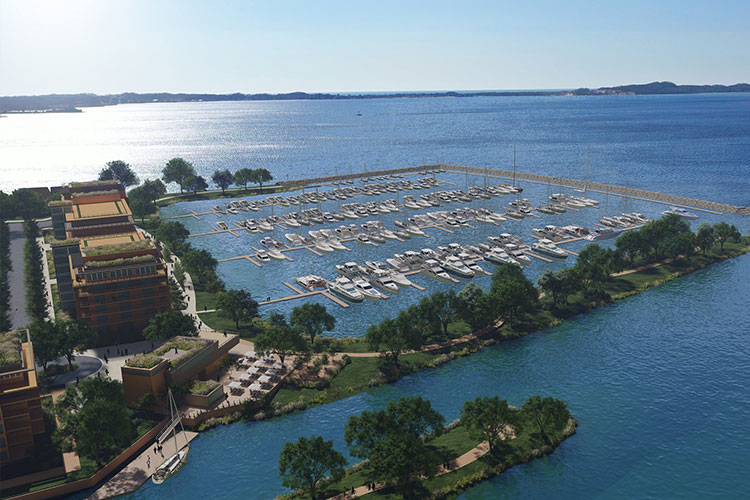 Adelaide Pointe QOZB, LLC plans to redevelop 35 acres of former industrial, waterfront property on West Western Avenue in the city of Muskegon. The project includes the revitalization of two existing site structures for commercial use, the creation of a new 172-slip marina, construction of a three-story, mixed-use building and construction of a four-story, 55-unit residential condo building. The mixed-use building will consist of retail, restaurant and deck space.

The project will include numerous sustainable development techniques, including mass timber construction, electric vehicle charging stations, solar boardwalks and roof systems, and more. Public infrastructure improvements will be made by both the development team and the city, including public parks, public roadways, West Western Avenue reconstruction, water main upgrades, sanitary and storm sewer utilities, solar power infrastructure, and transient dockage and marina upgrades.

The project will increase public access to Muskegon Lake and create new waterfront dining and retail options, bringing new sources of revenue to the community. In addition to revitalizing underutilized, contaminated waterfront property, the project will create a walkable mixed-use district that incorporates public access to waterfront activities and inviting greenspace areas.

The project is expected to generate a total capital investment of $85 million and create 100 full-time equivalent jobs. The City of Muskegon Brownfield Redevelopment Authority today received MSF approval of $14,346,616 in state tax capture for the reimbursement of brownfield activities at the site.

The city of Muskegon is supporting the project through the approval of local tax capture, valued at $18.1 million. The city is certified with MEDC's RRC program.

Redevelopment of historic building will bring needed housing to downtown Alma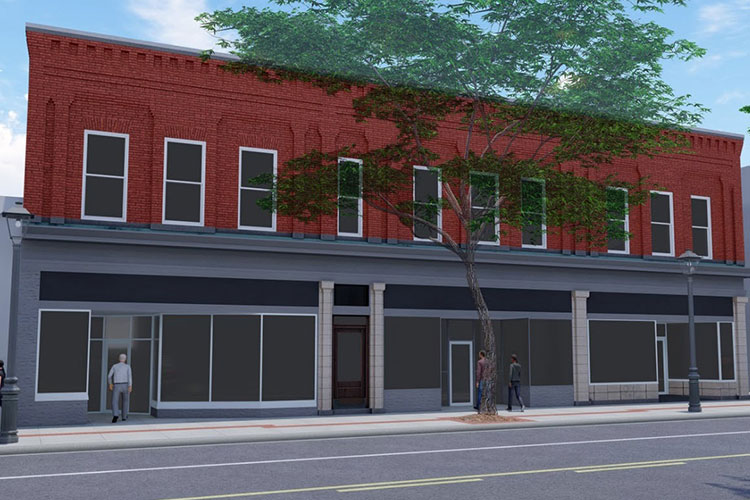 The Highland Lofts project will fully redevelop and reactivate more than 20,000 square feet of vacant and underutilized space in the heart of downtown Alma. When completed, the project will include 14 market-rate residential units, including two ADA units, and two storefronts. The project is expected to generate a total capital investment of $4.2 million and create four full-time equivalent jobs, supported by a $1.5 million MCRP performance-based grant.

The property is a contributing historic resource to the Alma Downtown Historic District as listed on the National Register of Historic Places. The Michigan State Historic Preservation Office has reviewed the project design and determined it conforms to the federal Secretary of the Interior's standards for rehabilitating historic buildings. The project fosters a walkability community by renovating a historic building and will bring much-needed housing to the downtown area. In addition, the project will contribute to the growing density of downtown Alma and will increase foot traffic in the surrounding area.

The County of Gratiot Brownfield Redevelopment Authority also received MSF approval of $374,689 in state tax capture for the reimbursement of brownfield activities at the site. The city of Alma is supporting the project through the approval of a 12-year Obsolete Properties Rehabilitation Act tax abatement valued at $275,751. The Gratiot County BRA has approved local tax capture valued at $312,018 in support of the project. The city of Alma is engaged with MEDC's RRC program.

Mixed-use development bringing much-needed housing to Petoskey's Gaslight District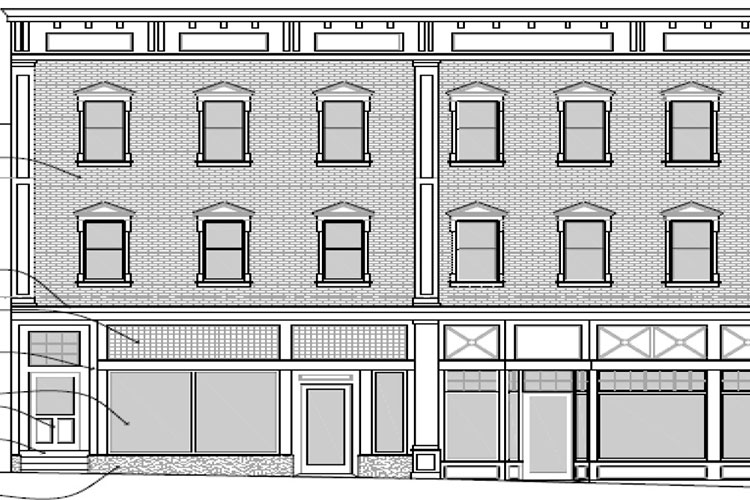 The 316 Lake Street Revitalization project will include the redevelopment of two vacant, obsolete buildings in the historic Gaslight District of downtown Petoskey. When completed, the project will consist of two commercial spaces and six residential units. The blight conditions will be remediated and the buildings will be improved with façade renovations to match the surrounding character of the Gaslight District.

The project is expected to generate a total capital investment of $3.6 million and create six full-time equivalent jobs, supported by a $1.45 million MCRP performance-based grant.

The project will renovate long-obsolete historic structures and bring much-needed housing to downtown Petoskey, resulting in new density, increased walkability and additional economic activity in the downtown. The city of Petoskey and Downtown Management Board have contributed approximately $94,000 in financial support through an OPRA tax abatement and façade grant. Petoskey is certified with MEDC's RRC program.

Former City Hall building to be renovated into mixed-use development in heart of downtown Wyandotte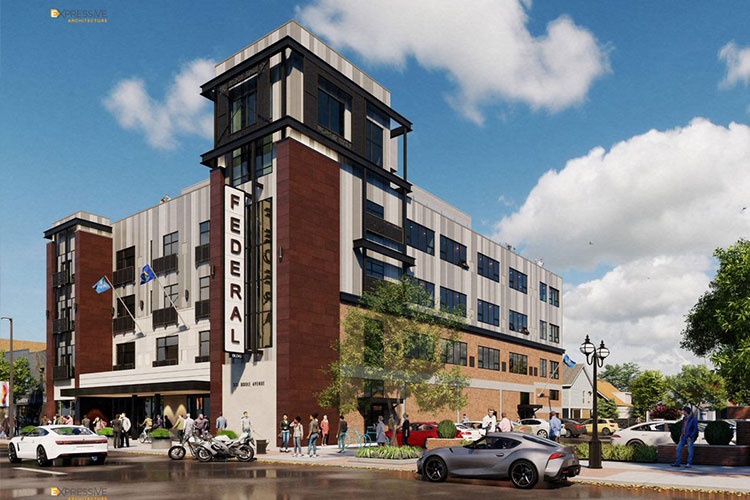 The Federal Building Redevelopment Project will rehabilitate an existing, vacant two-story building located at 3131 Biddle Avenue in downtown Wyandotte. The project will include the construction of three additional floors, resulting in a mixed-use development consisting of 35 units of rental housing with retail and restaurant space on the first floor. The project will also include a rooftop restaurant, adjacent surface parking, and public improvements including new right-of-way, parking, and alleyway improvements.

The project is expected to generate a total capital investment of $9.7 million and create 60 jobs, supported by a $1.5 million MCRP loan participation. The project will act as a catalyst for additional revitalization in downtown Wyandotte, increase walkability, and generate new economic activity in the downtown.

The City of Wyandotte Brownfield Redevelopment Authority also received MSF approval of $1,389,849 in state tax capture to be used for reimbursement of brownfield activities at the site. Local support includes a $100,000 grant from the Downtown Development Authority, approval of local tax capture valued at $2.3 million and a local Brownfield Revolving Fund loan of $1,242,000. The city of Wyandotte is engaged with MEDC's RRC program.

New talent initiatives will increase pool of mobility and venture capital talent in Michigan
The Michigan Strategic Fund today approved $3.5 million in funding for the new EV Scholars Pilot Program, intended to retain top talent in the electric vehicle and mobility industry in the state. The EV Scholars Pilot Program will provide scholarships of up to $10,000 for students graduating from participating universities who accept a job offer for full-time employment as an electrical engineer or software developer with a participating EV Scholar Core employer. The program will also award $5,000 scholarships to junior or third-year students at one of the t participating universities who accept an internship as an electrical engineer or software developer with one of the participating employers in the EV Scholars Pilot Program.

MSF also approved $500,000 for the Michigan Venture Capital Association Fellows Program, intended to foster a candidate pool to support the needs of Michigan's venture capital firms and their portfolio companies. The program will be administered the Michigan Venture Capital Association, who will create a broad network of venture fellow talent, establish Michigan as the leader in supporting talent in the VC entrepreneurial ecosystem, and accelerate growth of startups.

"Talent is essential and a priority for Michigan and the relaunch of the Venture Fellows program will help assist Michigan investor funds to add more staff capacity in order to expand their efforts," said Ara Topouzian, MVCA's Executive Director. "This program is meant to ignite a new generation of investors that will hopefully create their own funds and support Michigan's entrepreneurial community."

More information on the talent initiatives will be announced in the coming days.

Local voices in support of today's projects:

Metro 94 Commerce Center Redevelopment Project
"The Metro 94 Commerce Center is a great business and development opportunity for the city of Taylor," said Taylor Mayor Timothy Woolley. "Ashley Capital has a proven track record, not only with successful businesses, but with environmentally problematic development sites. This site has been contaminated for decades. This new development gives us a chance to bring good development, business opportunities, additional jobs and tax base to the community while cleaning the site up properly. It is a win for everyone involved."

"With the support of the State of Michigan and the city of Taylor, Ashley Capital looks forward to re-developing a long-underutilized site in Taylor," said Ashley Capital Vice President of Development Kyle Morton. "The TIF support from the State and Local levels will allow Ashley Capital to deal with topography, geotechnical, and environmental concerns due to historical unlicensed landfilling activities back in the 1950s to 1970s."

"This is a great opportunity for the City of Taylor to develop a blighted piece of property," said State Rep. James DeSana (R-Carleton). "I support Brownfield redevelopment projects like this, as long as the concerns of the nearby residents are taken into consideration. I am happy that the City of Taylor was able to work an 85/15% split on the property taxes for this parcel and the Brownfield Redevelopment and remediation."

City of Marquette Blight Clearance Project
"The support authorized today by the Michigan Strategic Fund (MSF) Board is a critical milestone in revitalizing the 23-acre former hospital site next to Northern Michigan University's campus," said Brad Canale, CEO of the Northern Michigan University Foundation. "The NMU Foundation appreciates its partnership with the City of Marquette in stewarding the public-private coalition that has enabled resources for demolition of the former hospital. These efforts will ultimately enable rebuilding of the neighborhood, which will significantly benefit NMU and the broader Marquette Community."

"On behalf of our Board of Trustees we offer sincere gratitude to the Governor Gretchen Whitmer, the Michigan Strategic Fund Board, MEDC, Marquette City Commission and staff, and the Marquette Brownfield Redevelopment Authority for their continued leadership and partnership in this historic project," said John List, President of the Northern Michigan University Foundation Board of Trustees.

"We are incredibly grateful for the Michigan Strategic Fund Board and Michigan Economic Development Corporation for providing us the much-needed support in addressing a blighted and deteriorating site in the center of our city that is surrounded by residential neighborhoods," said Marquette Mayor Cody Mayer. "The city of Marquette also continues to acknowledge the strong essential partnership that has formed with the Northern Michigan University Foundation who trusted us with their vision to enhance our community."

"As Marquette and its surrounding communities continue to grow, no city block should go to waste," said State Rep. Jenn Hill (D-Marquette). "Now is the time for Michigan to invest in a brighter future for the Upper Peninsula, and I'm eager to see these state resources used to help the city move forward."

Keweenaw Co-op Grocery store
"Without a doubt, MEDC Community Revitalization Program support for this relocation and expansion makes it possible for our community-owned grocery store to maximize the impact of our project," said Curt Webb, general manager of the Keweenaw Co-op. "We look forward to providing improved access to the healthy, fresh, local and organic foods that our region needs and deserves."

"I'm very grateful for the Michigan Strategic Fund to recognize a very worthwhile project in the City of Hancock," said State Rep. Gregory Markkanen (R-Hancock). We appreciate their approval of this performance-based grant for the Keweenaw Co-op downtown relocation project and express our gratitude."

Flint YMCA Living project
"This new mixed-used building is an exciting addition to downtown Flint's growing Health and Wellness District," said Uptown Reinvestment Corporation and HWD Harrison President Timothy Herman. "It will bring in new residents, help create a greater sense of community, contribute to the city's evolving physical landscape, and encourage future investment in and around downtown."

"Multiple studies and assessments have shown that Flint and Genesee County's environment presents many challenges for residents attempting to incorporate physical activity into their daily routines including neighborhood blight, high rates of crime, and limited and affordable recreation and fitness facilities," said YMCA of Greater Flint CEO Shelly Hilton. "With one of the lowest scores in the county health rankings in the state, Genesee County is in dire need of improved health and wellness centers. The new Downtown YMCA will remove transportation barriers, engage new partners in treating chronic disease, and expand access to fitness and recreation for youth, families, and seniors in the Flint area."

"I'm pleased to see this new element of revitalization as we move our community from crisis to recovery," said Flint Mayor Sheldon Neeley. "The downtown YMCA will bring new activities for young people to our urban core. Opportunities like swimming, especially, are few and far between in the city of Flint, and this resource will help build stronger, healthier surrounding neighborhoods for Flint families."

"The Greater Flint YMCA opened its doors to the Flint community more than 60 years ago," said State Sen. John Cherry (D-Flint). "It has been a place of refuge, recreation, and restoration for thousands of people in our community. I am a strong supporter of State investment for the construction of the Y's new home in downtown Flint—a 55,000 square foot space which will become the epicenter of health and wellness in our district. I look forward to MSF's support of the project and the positive impact its completion will have on our community."

Adelaide Pointe QOZB, LLC
"The team at Adelaide Pointe is excited and grateful to be working with our local, State and Federal partners," said Adelaide Pointe Managing Partner Ryan Leetsma. "Without the Michigan Strategic Fund and the City of Muskegon Brownfield Redevelopment Authority this project simply wouldn't have happened."

"The city of Muskegon is grateful to the Michigan Strategic Fund for their crucial contribution to this generational project," said Muskegon Director of Development Services Jake Eckholm. "Given the public/private partnership between Adelaide Pointe and the city, and our continued shared dedication to preservation of waterfront access to our Muskegon Lake we have every confidence that all stakeholders will benefit greatly."

"I am thrilled with the Michigan Strategic Fund's decision to approve the City of Muskegon Brownfield Redevelopment Authority request for the Adelaide Pointe project," said State Sen. Jon Bumstead (R-North Muskegon). "This project cleans up critical shoreline along Muskegon Lake and once completed it will provide Muskegon residents with a new space to live, work and play."

Highland Lofts project
"After working on this project for more than six years, we are excited to be moving forward with the rehabilitation of this historic building in the heart of Alma's business district," said developer Zack Everitt. "We're confident this project will have a positive impact on the long-term vitality of downtown Alma, and can't wait to finally see it start coming together."

316 Lake Street Revitalization project
"We appreciate the support of the Michigan Strategic Fund Board in partnering with the city to revitalize this redevelopment priority site in wonderful downtown Petoskey," said Petoskey City Manager Shane Horn. "The preservation and rehabilitation of this historic structure, accommodating retail and workforce housing needs is the desired redevelopment outcome."

Federal Building Redevelopment Project

"For 13 years 3131 Biddle, Wyandotte's former City Hall building, has sat blighted and vacant in the center of our downtown district," said Rise Above Ventures CEO Ron Thomas. "With the support of the city of Wyandotte and the MEDC, its redevelopment will serve as an economic catalyst for the city. As a developer, it is the highest honor to be entrusted with such a pivotal project."

"The former Federal Department Store, then former Wyandotte City Hall building has been the single most important and challenging redevelopment site in downtown Wyandotte," said Wyandotte Downtown Development Authority Executive Director Joe Gruber. "It has sat vacant as the last great development opportunity along our primary commercial corridor, Biddle Avenue. Over the past decade, our community has experienced a tremendous amount of private investment, growth and redevelopment. But our local expectations and desires did not align with any of the failed suitors who came and went. Enter: Mr. Thomas and Rise Above Ventures. The proposed redevelopment will deliver a truly wonderful project that achieves a multifaceted goal for Wyandotte. The redevelopment is an elegant and thoughtful rehabilitation of the property and the surrounding public infrastructure that will help propel our downtown into the next generation of positive growth and vibrancy."

"With the redevelopment of the Federal Building, Wyandotte will have even more new opportunities for rental units, retail, and restaurant space downtown," said Sen. Darrin Camilleri (D-Trenton). "I was proud to support this project, and it's an excellent example of how we can continue to revitalize Downriver's downtowns and urban corridors. I applaud the Michigan Strategic Fund board's decision to approve this project and hope they will consider supporting similar projects to foster Downriver's growth and revitalization in the future."

"As an advocate for small business growth and community revitalization, I am excited for another opportunity to expand developments in the Downriver community," said State Rep. Jaime Churches (D-Wyandotte).
About Michigan Economic Development Corporation (MEDC)