This Just In: Quentin L. Messer, Jr. Named 2022 Newsmaker of the Year by Crain's Detroit
Today, Quentin L. Messer, Jr., CEO of the Michigan Economic Development Corporation (MEDC), was named a 2022 Crain's Detroit Newsmaker of the Year. Every year, Crain's newsroom selects 10 top newsmakers who most profoundly influenced business and life in Southeast Michigan throughout the year.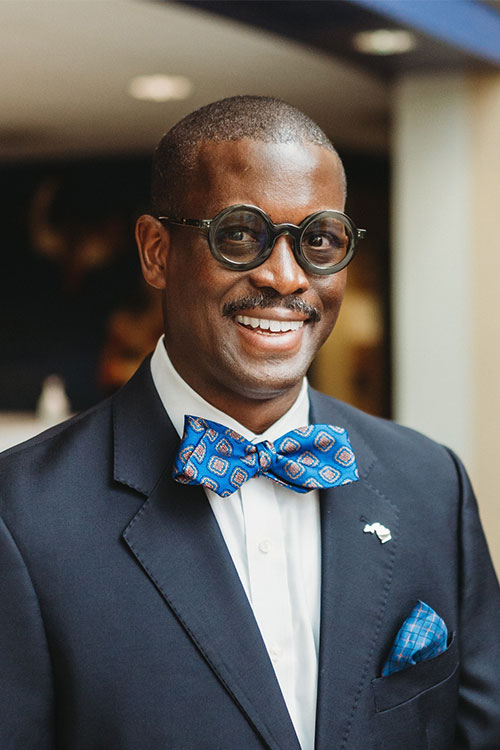 "I am in the company of an incredible group of men and women receiving this year's awards, including, my friend, mentor and Team Michigan's star QB, Governor Whitmer who is being honored with the 2022 Changemaker of the Year award. I remain humbled and grateful for the overwhelming support I have received since my relocation to Michigan, and I am equally proud and honored to be named a Detroit Newsmaker of the Year," said Messer. "Make no mistake about it, this award is for the entire Team Michigan within MEDC, local and regional elected officials and economic developers across Southeast Michigan who deserve this recognition. It is thanks to my teammates' incredible and tireless efforts that MEDC has accomplished wins for Michiganders and will continue to do the work needed to win consistently for friends and neighbors across Southeast Michigan and statewide."
News of this year's awards comes shortly after the MEDC Executive Committee approved a new four-year contract for Messer to continue his leadership role at the MEDC.
In his short time at the helm of the MEDC, Messer's team has competed for and won more than $13 billion in EV and battery manufacturing investments in the state, leading to nearly 13,000 new jobs, as well as the elevation of small businesses, regional relevancy and community development and placemaking, keeping MEDC's strategic plan as the organization's north star.
Messer adds today's award to an already growing resume of recognitions and awards over just the past few years. He was named by MIRS Political Figure of the Year Nominee (2022), Financial Times as a member of the 2021 Agenda Diversity 100, Crain's Detroit Business, 50 Names to Know in Government (2021), Biz New Orleans CEO of the Year (2020), Biz New Orleans Businessperson of the Year (2019), Consultants Connect as one of North America's Top 50 Economic Developers (2020, 2019) and Ebony Magazine for its Ebony Power 100 as a Power Player (2018).
About Michigan Economic Development Corporation (MEDC)