Gov. Gretchen Whitmer announces electric vehicle manufacturer Rivian to establish Rivian Service Support Operations at its facility in Plymouth, Creating 100 High-Wage Jobs
Thursday, September 23, 2021
• Rivian adding 100 well-paying jobs, investing $4.6 million in Plymouth with support from the Michigan Strategic Fund  • Project builds on Michigan's leadership in workforce growth across the mobility and electrification sector, including professional services
LANSING, Mich. – Governor Gretchen Whitmer joined the Michigan Economic Development Corporation (MEDC) today to announce that Rivian, a manufacturer of all-electric adventure vehicles, is establishing its new Rivian Service Support Operations facility in Plymouth creating 100 new high-wage jobs and investing $4.6 million into the Plymouth facilities with support from the Michigan Strategic Fund. This announcement comes on the heels of Governor Whitmer launching the MI New Economy plan this week, as well as various electrification announcements that demonstrate Michigan continues to be the epicenter of future mobility and electrification solutions.

"This investment by Rivian will create 100 high-skill jobs as we work to grow Michigan's economy, create good-paying jobs, and build the industries of the future," said Governor Whitmer. "This state-of-the-art facility reinforces our reputation as a leader in both customer service and the future of mobility and electrification. We're excited to welcome Rivian's new service support operations to Michigan and look forward to working together to grow and add jobs for Michigan residents in the future."

Rivian is experiencing significant growth and plans to support all Rivian owners out of the new Service Support Operations Center at its offices in Plymouth Charter Township. The state-of-the-art, highly technical service support operations center includes a $4.6 million investment into the Plymouth facilities, and the center will create 100 new high-wage jobs for both business-to-business and business-to-consumer service. The facility will provide around-the-clock assistance by the Rivian Roadside and Service Support team to North American Rivian owners with vehicle questions, roadside requests and service scheduling needs.

As a result of the total capital investment and job creation, the company has been awarded a $750,000 Michigan Business Development Program performance-based grant. Michigan was chosen for the project over competing sites in other states.

"Congratulations to the team at Rivian on your tremendous growth and success. We appreciate this continued vote of confidence in our incredible talent and competitive business climate here in Michigan," said Quentin Messer, Jr., CEO of the Michigan Economic Development Corporation and President and Chair of the Michigan Strategic Fund. "We're pleased to work with our local partners to support Rivian's investment that reinforces Michigan's position as the leader in electric vehicle manufacturing and customer adoption."

The project will further boost Michigan as the global leader in the future of mobility and vehicle electrification and will bring immediate, good jobs to area residents. Rivian provides advancement opportunities to its employees after six months of employment, as well as training programs and tuition reimbursement, child-care assistance, and other benefits. The project also supports Michigan's rich and diverse mobility ecosystem, which, along with key jobs in engineering, R&D and professional services, also features the largest deployment of vehicle-to-infrastructure technology in the nation and more than one-sixth of the entire U.S. auto production.

"This center provides a base of service to our Rivian owners. This team will be the most all-around knowledgeable and most highly-trained group on Rivian vehicles," said Rivian Roadside and Service Support Operations Senior Manager Tracy Stevens. "The program includes six weeks of in-depth training for our service support advisors, and we will add about 15 new hires every other month throughout 2022 to ensure coverage as production ramps up. Our expansion in Plymouth is part of a long-term strategy that will allow access to the talented workforce Michigan offers."

Rivian owners will be able to interact with the center digitally or by phone. To apply for a job at Rivian, visit Rivian Careers.

"It's no surprise Rivian's national search for a new state-of-the-art customer service center led them to Wayne County. The collaborative culture fostered by all levels of government has created a world-class business environment for companies large and small," said Wayne County Executive Warren C. Evans. "As a result, more than 100 good paying jobs will be created in Plymouth Township. I'm excited for the opportunities this project creates for Wayne County workers and grateful for collaboration between Wayne County and partners like the MEDC, SEMCA/Michigan Works, and township leaders to bring Rivian to Plymouth."

Plymouth Charter Township has offered to assist the company with finding candidates for the newly-created positions.

"I am thrilled that Rivian will be expanding its operations here in Plymouth Township at the historic Burroughs facility," said Charter Township of Plymouth Supervisor Kurt L. Heise, JD, LL.M. "Rivian and Plymouth Township are building on our outstanding partnership, bringing high-paying, cutting-edge jobs to our community that will provide exceptional customer service to Rivian's owners, while improving the township's brand as a destination for economic development. I also want to thank the MEDC and all our local partners who helped to make this happen."

In 2015, Rivian announced plans to establish a research and development center in the city of Dearborn, a project that generated a total capital investment of $29.5 million and created approximately 170 jobs. The project was supported by a $1.77 million Michigan Business Development Program performance-based grant.

Michigan continues to focus on forward-thinking innovations around mobility and electrification, including through the Office of Future Mobility and Electrification, which is working across state government, academia and private industry to enhance Michigan's mobility ecosystem, including developing dynamic mobility and electrification policies and supporting the startup and scale-up of emerging technologies and businesses.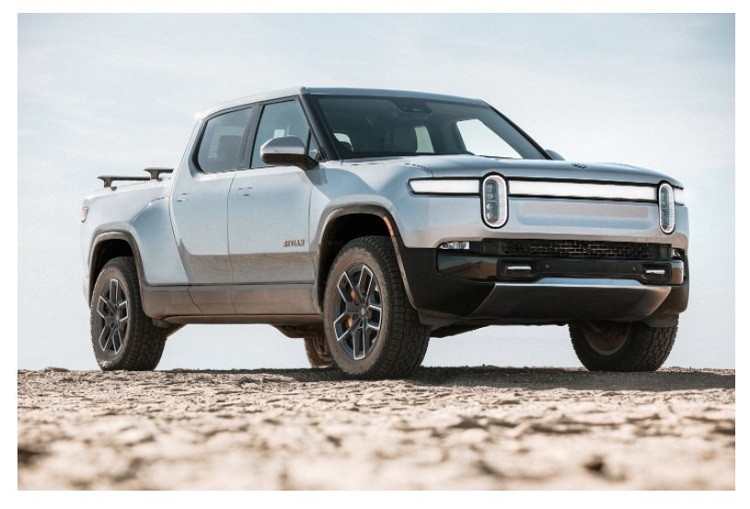 About Rivian
Rivian has developed and vertically integrated a connected electric platform that can be flexibly applied to a range of applications, including the company's adventure products as well as B2B products such as our last mile delivery vans. The company's launch products, the R1T and R1S, provide an unmatched combination of performance, off-road capability and utility. These vehicles will be produced at Rivian's manufacturing plant in Normal, Ill., with customer deliveries expected to begin in fall 2021. Learn more about our company, products and careers at rivian.com.
About Michigan Economic Development Corporation (MEDC)