Michigan small businesses and high-tech startups are continuing to receive national and statewide attention as their ongoing success fuels the state's economic recovery in 2021 and beyond.
In the 2021 Detroit Entrepreneurial Ecosystem Report released by EntryPoint last week, the city is hailed as a magnet for the state's venture capital (VC), with more than 23 percent of Michigan's venture-backed startups being located in Detroit. The region is also building on its growing reputation as a tech hub, with startup companies across Wayne County having raised a total of $806.3 million in VC funds – marking a 333 percent increase in total capital raised over the past seven years. And with the concentration of talent available in the region, recent coverage by Benzinga notes Detroit is proving to be an attractive location for entrepreneurs to locate, live and launch their companies.
Detroit's specific venture capital prowess is demonstrated by the continued growth and success by the local unicorn company, StockX, which – despite the impacts of the pandemic – raised $275 million in 2020, marking one of the largest rounds of venture capital funding in Michigan history.
"There's phenomenal access to capital and mentorship in Detroit. The fact that you can go from idea all the way through all stages of scaling and have resources from early-stage capital to later stage to mentorship from other CEOs and COOs is really unique," said Greg Schwartz, Co-Founder and CEO of StockX. "This is still Day One here, and there's so much opportunity ahead."

This growing trend in attracting more venture capital to the Detroit region is being buoyed by the state's overall growth in venture capital in recent years, with Michigan being recognized in a recent Crunchbase article as the fastest growing state for VC investment, with an increase in venture dollars from $300 million in 2016 to $3.1 billion last year.
It also helps that the cost of living in other dense tech hubs, like San Francisco, is 88 percent higher than Detroit – and 62 percent higher than the state as a whole. This, combined with a tremendous quality of life personified by Pure Michigan, makes the state an attractive location for entrepreneurs looking for an energetic, vibrant city to live and launch their companies.
"Small businesses and startups have always been important drivers of our economy. But in a post-COVID era, they will become even more important than ever before," said Fred Molnar, Vice President of Entrepreneurship and Innovation at MEDC. "Given the important role entrepreneurism will play in a post-COVID world, we need to do all we can to support their formation and success. Comprehensive and innovative support ecosystems will be necessary to take ideas from conception to commercialization."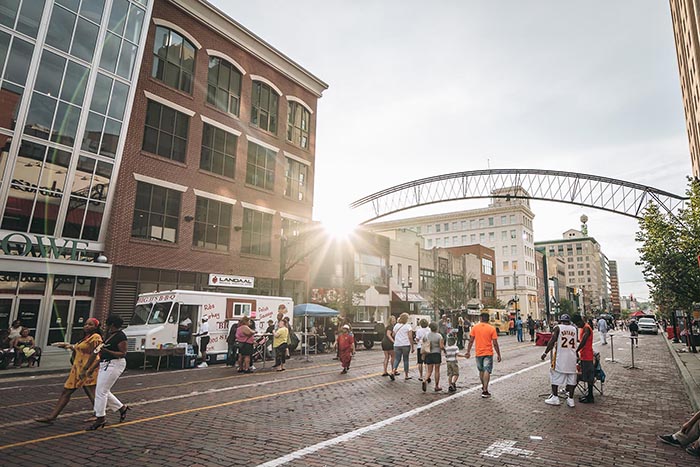 Among the many lessons learned in 2020 is that small businesses and startups are pillars of local communities, as their owners often work tirelessly to bring economic stability, value and vibrancy to their regions. This was underscored in the 2021 Genesee County Small Business Analysis, which demonstrated how much small businesses make up the fabric of Genesee County communities, with 92 percent of small business owners not only working but also living within the county lines.
Already, the state is working to provide additional resources and programming for small businesses and startups across the state to build on these trends and create more equitable opportunities moving beyond the pandemic. Governor Whitmer hosted a small business summit to determine how best to leverage the billions in federal funding that Michigan is set to receive in the coming months to best support small businesses all across the state. These potential programs and additional resources would fill critical gaps in access to capital while building on existing MEDC programs for small businesses and startups across the state through its access to capital programs and entrepreneurial resources and funds.
To learn more about the programs and services MEDC can provide for startups and small businesses throughout Michigan, go to michiganbusiness.org/partnership.
To learn more about the high-tech ecosystem in the state and how it is creating an environment where startups and companies of all sizes can grow and thrive, go to www.michiganbusiness.org/industries/tech.
About Michigan Economic Development Corporation (MEDC)