More than 100 live music, entertainment venues across Michigan awarded grants through MEDC's Michigan Stages Survival Grant Program
Wednesday, March 10, 2021
• Venues statewide receive $3.4 million in grants to assist with impacts of COVID-19 pandemic • More than 25,000 small businesses statewide have received MEDC COVID-19 relief in the last 12 months
LANSING, Mich. – More than 100 live music and entertainment venues around Michigan have been awarded a total of more than $3.4 million through the Michigan Stages Survival Grant Program, the Michigan Economic Development Corporation announced today. The program, administered in collaboration with the Michigan Independent Venue and Promoter Association (MIVPA), was launched to provide relief for Michigan's live music and entertainment venues that have been negatively impacted by the COVID-19 pandemic.
At the one-year mark of the first confirmed cases of COVID-19, the Michigan Stages Survival Grant Program is the 23rd COVID-19 relief and recovery program that MEDC has launched and executed since March 10, 2020. With today's announcement, nearly $240 million in relief has been provided by the MEDC to more than 25,000 businesses and venues in the state. These efforts have supported approximately 200,000 jobs retained across all 83 Michigan counties.
"My administration remains committed to providing crucial support to Michigan's small businesses that have been hit hard by the COVID-19 pandemic," said Governor Gretchen Whitmer. "These grants help entertainment venues across Michigan continue playing a critical role in creating the vibrant communities we need to thrive. We will continue our efforts to eradicate this virus and keep rebuilding our economy for our small businesses and communities."
The Michigan Stages Survival Grant Program, approved by the Michigan Strategic Fund in January, provided a total of $3.5 million in one-time grants of up to $40,000 to eligible entertainment venues throughout Michigan. The funds were to be used for working capital to support payroll expenses, rent, mortgage payments, utility expenses, or costs related to reopening a business.
A total of 392 applications were received for this funding with 101 grants across 30 counties being awarded. MIVPA was responsible for accepting, reviewing, and approving applications, with MEDC distributing the grant funds based on the recommendation of the MIVPA. A full list of grant recipients is available on https://www.michiganbusiness.org/stages/.
"MIVPA is extremely proud to have partnered with the Michigan Economic Development Corporation to get these Stages Survival Grants out to our independent venues and promoters here in Michigan," said MIVPA President Scott Hammontree. "These funds should give each of these businesses a little bit of breathing room as we look forward to the day we can open our doors again."
Live music and entertainment venues include businesses or organizations that produce and/or present live, disciplined-based performance experiences, to promote and provide connections through creative expression by sharing creative experiences, expressing their own creativity or connecting users with others and themselves.
Venues were required to meet eligibility requirements that included:
Be located in the state of Michigan.
Produce and/or present live, disciplined-based performance experiences.
Demonstrate at least 33 percent of 2019 gross revenues are from the sale of tickets for live music or entertainment events or receive at least 70 percent of its earned revenue through cover charges or tickets sales, production fees or production reimbursements, nonprofit educational initiatives, or the sale of event beverages, food or merchandise.
Demonstrate second-quarter revenues from April 1-June 30, 2020 were not greater than 10 percent of second-quarter revenue from April 1-June 30, 2019.
Employ less than 30 full-time employees.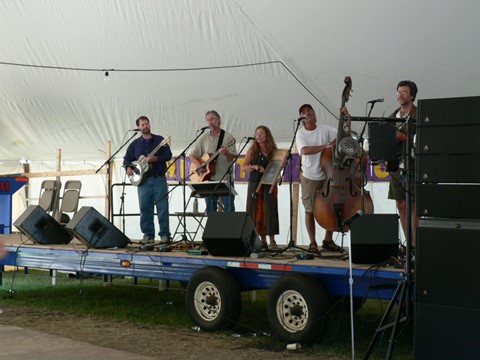 "The Hiawatha Music Co-op is honored to receive funding through the Michigan Stages Survival Grant Program. Arts organizations are critical to not only the quality of life of our communities, but also their economic viability. We are ever so grateful to our state leaders, the Michigan Economic Development Corporation and Michigan Council for Arts and Cultural Affairs for ensuring support for Michigan arts organizations," said Hiawatha Music Co-Op Executive Director Susan Divine. "These funds will help us 'keep the music going' and continue to offer important arts programming into the future. As our nation begins to heal, our arts and cultural organizations can help us all experience some sense of normalcy and once again enjoy lively and robust communities."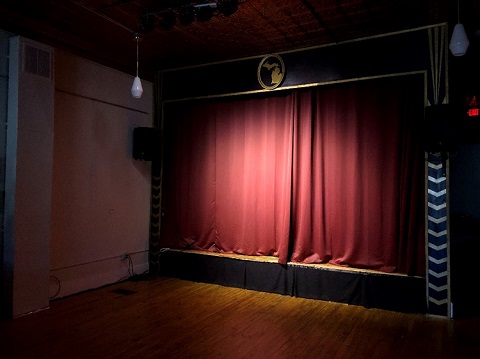 "The Robin Theatre is overjoyed to receive the Michigan Stages Survival Grant. These funds will help to keep us afloat while we wait to reopen and help us create a safe environment for artists and audiences when that time comes," said Dylan Rogers, owner of The Robin Theatre in Lansing. "The grant could not have come at a better time for our venue, as we approach a full year with no performances, rentals, or income. We are committed to the communities we serve, and want nothing more than to get back to the creative work we love. The Michigan Stages Survival Grant buys us valuable time we will need to plan, prepare and survive until we can gather here once more."
In addition to the Michigan Stages Survival Grants, MEDC has worked to administer and support a broad range of COVID-19 relief programs, with the largest being the Michigan Small Business Restart Program which awarded nearly $100 million for 14,441 small businesses across the state, including 2,101 businesses reported as minority-owned, 3,832 reported as woman-owned, and 460 reported as veteran-owned, and with 2,621 businesses selecting multiple categories.
Relief efforts also included $3 million in support for Michigan's high-tech entrepreneurial ecosystem through the Tech Startup Stabilization Fund and PMBC COVID-19 Emergency Access & Retooling Grants, which allowed Michigan manufacturers to retool and produce more than 2.5 million units of PPE here in Michigan and generate $27 million in new revenue for Michigan businesses.
"The Michigan Stages Survival Grants Program continues our steadfast commitment to help small businesses statewide get through a critical time, and the Michigan Independent Venue and Promoter Association has been a great partner in helping to deliver these vital financial resources," said MEDC CEO Mark A. Burton. "In the year since the COVID-19 pandemic struck, we have deployed approximately $240 million in relief to small businesses across the state and remain committed to not only ensuring we get through the immediate relief needs in our communities but also create a path toward economic recovery for all Michiganders."
To learn more about MEDC's COVID-19 response programs and the impact they are having on economic recovery efforts, visit michiganbusiness.org/covid19response. Other resources for economic reopening efforts as well as businesses across Michigan struggling with economic losses as a result of the COVID-19 virus can be found online at michiganbusiness.org/covid19.
About Michigan Economic Development Corporation (MEDC)